Begin Your Case With a Proven Pedestrian Accident Law Firm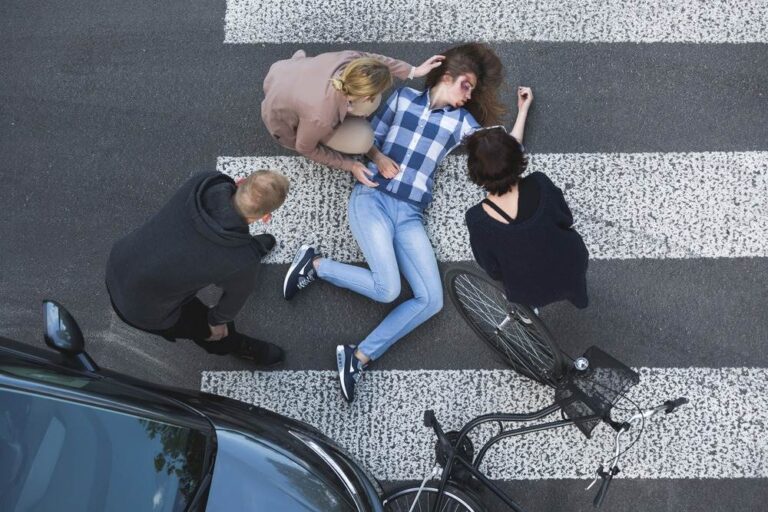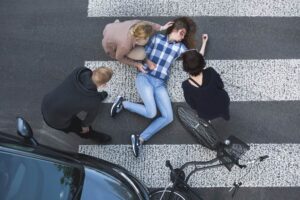 When someone is hurt in a pedestrian accident, the injuries can be severe and worsen over time. Sometimes the injuries can require extensive rehabilitation or even lead to paralysis. Our Columbus pedestrian accident lawyer can support you when trouble strikes. We can fight for damages to help you pay for accident-related expenses.
We charge no upfront fees for our legal services and only take payment if we secure monetary compensation on your behalf. Call us at 800-333-9999 at any time to speak to one of our dedicated Columbus pedestrian accident lawyers and set up a free consultation.
We Represent Injured Accident Victims Across Many Categories. Some Personal Injury Cases We Handle Include:
Accidents With Trucks or Commercial Vehicles
Injuries & Wrongful Death Involving Driver Negligence (cell phone use, DUI)
Accidents With Uninsured Motorists
Whiplash Injury Accidents
Airbag Deployment Accidents
Takata Air Bag Recalls
Motorcycle Accident Injuries
Ridesharing: Lyft & Uber Accidents
Bicycle Accident Injuries
Hit and Run Accidents
Pedestrians Hit By a Vehicle
Head-On Collisions
Rear-End Collisions
Spinal Cord Injuries
"Our daughters were involved in a serious car crash when a man ran a red light! Isaacs & Isaacs knew exactly what to say and exactly what to do for us! They are not only highly professional but also very sincere in wanting to help get our girls every dollar deserved! We will always be grateful to the team of The Hammer for being so wonderful during our time of need! Thank you from our family to your law firm."
---
Getting the Legal Perspective on Car Accidents – Audio Interview
Car accident lawyer Darryl Isaacs — The Hammer — sat down to address legal and safety considerations when injured from a car crash in a recent radio episode of "Ask The Hammer," the podcast exploring the legal matters that matter most. There are many elements at play when knowing what to do after a car accident. Listen to the episode directly below.
---
Do I Have a Pedestrian Accident Case After Being Injured in Columbus?
Each pedestrian accident case is different. Isaacs & Isaacs Personal Injury Lawyers will go over everything with you and help determine if you have grounds to file a claim against the liable party. You could even have a case when the police and the insurance company have said you, the pedestrian, was partially at fault.
Your lawyer will review police reports, traffic citations, lighting conditions, and roadway conditions to determine if you have a case. Our team will occasionally request expert opinions to figure out what happened.
Our Accident Law Firm Will Get Started on Your Case Immediately By:
Listening to your story
Answering your questions
Advising you what to do next
Investigating the accident scene and all other evidence related to your claim
Reviewing medical records, police reports, and all documents
Determining which parties are liable for your injury
Meeting with insurance adjusters
Helping you file your claim
Demanding a just settlement for all of your medical treatment and damages
---
Who Is Responsible for My Injuries?
Victims of pedestrian accident cases need to prove that the negligent party caused the accident. Drivers are often liable for these accidents because they must watch out for pedestrians. Your attorney could use the following evidence to help prove the responsible party caused your accident:
Police reports
Witness statements
Video footage of the crash, if available
Photos of the scene
Accident reconstruction data
Suppose the evidence shows the driver failed to drive carefully and lawfully, and their actions led to the accident. In that case, the driver will most likely be identified as the at-fault party.
The liable party could be the at-fault party's insurance company. If their insurance plan is insufficient for your losses or the company undervalues your case, your Columbus lawyer team could sue the driver directly. Your pedestrian accident could be the financial responsibility of many parties.
Build Your Case With A Top Rated Accident Lawyer
If you need immediate assistance with a vehicle accident or personal injury, call our team now at 
800-333-9999
 to begin your free case review and schedule an initial consultation to get legal advice. Our law firm represents injured victims across many categories. Some popular cases our accident attorneys handle include:
---
Am I Eligible for Compensation?
Victims that can prove the at-fault party was negligent and caused the accident are eligible for compensation. The compensation received is based on the injuries the victims received. These can vary widely from case to case. However, two categories are generally included in each case.
Economic Damages Apply to Your Tangible Losses
Economic damages are monetary losses caused by the injuries the accident causes, like:
Current and future medical bills and related expenses, future medical costs
Lost income due to recovery time
Reduced ability to work if the injuries prevent the victim from working in a long-term situation
Non-Economic Damages Apply to Your Intangible Losses
These types of damages are non-monetary issues that arise because of the injury. This would include things like:
Pain and suffering
Emotional distress
Disfigurement
Loss of limb
Loss of enjoyment of life
Severe Cases Could Involve the Victim Recovering Punitive Damages
Punitive damages are not meant to reimburse the pedestrian accident victim for anything they have experienced. These damages are meant to punish the at-fault driver for their negligence and work to deter them from doing this again.
These usually only apply to wrongful death cases where the at-fault party was excessively negligent or reckless.
---
What Compensation Might I Receive for a Fatal Pedestrian Accident Case?
You could have lost a loved one to a pedestrian accident. The Isaacs & Isaacs Personal Injury Lawyers team expresses our deepest condolences if you find yourself in this situation.
In such cases, victims might be eligible for compensation for wrongful death. The damages in a wrongful death case are slightly different from a pedestrian accident. Some things you might receive compensation for include the following:
Medical bills
Funeral and burial costs
Income losses
Intangible losses of family members
Mental anguish suffered by survivors
---
Will I Need to Go to Court in My Columbus Pedestrian Accident Case?
Typically, pedestrian accident cases do not go to court. The insurance company often does not want the case to go before a judge. The insurance company might try to pay out the minimum compensation. However, your lawyer will fight for the award you deserve.
The insurance company could refuse to negotiate or blame the accident on the pedestrian or another person. If this happens, you might need to take the at-fault driver to court. Your attorney will handle the case and tell you what to expect if you go to court.
The attorneys at Isaacs & Isaacs work hard to inform clients of options and protect their clients' rights. Our team does everything in its power to represent clients and secure fair damages.
Is There a Deadline to File My Columbus Pedestrian Accident Lawsuit?
When a pedestrian accident occurs, pursuing compensation is generally not the first thing that comes to mind. It may take a while for the victim to decide to file a case against the at-fault party. In Ohio, a pedestrian accident victim has two years to take legal action under Ohio Revised Code Section 2305.10. Surviving family members of a deceased victim would also generally have two years under state law.
Two years may seem like a long time, but the sooner victims and their families contact an attorney, the better. Sometimes as time passes, evidence can be challenging to gather. It can also take a while to put a case together.
You should know that if you fail to file within the time frame, the court could dismiss your case. This could prevent you from fighting for compensation at all in the future.
---
Isaacs & Isaacs Personal Injury Lawyers Prides Itself on Helping Victims
The pedestrian accident lawyers on our team are ready to help victims understand their rights and receive the compensation they deserve. The law firm has an in-house litigation team and Spanish-speaking attorneys and paralegals. With over 400 years of combined legal experience, our lawyers have helped clients recover over $1 billion in settlements in Kentucky, Indiana, and Ohio.
Working on a contingency fee basis, we don't charge legal fees unless we win or settle your case. If you lose, we lose too. This payment system allows everyone to seek legal repercussions from an accident. Don't let money stand in the way of filing your pedestrian accident claim.
---
Contact Our Team to Discuss How Our Pedestrian Accident Lawyers Could Help
Pedestrian accidents range from mild to catastrophic. It can be hard to recover from an accident. However, our team is ready to fight for you. Our pedestrian accident lawyers' missions are to secure justice for all those affected by negligence. This includes your Columbus family.
If you have any questions about your pedestrian accident, contact Isaacs & Isaacs Personal Injury Lawyers for a free consultation today.
To learn more about working with our Columbus lawyers, call 800-333-9999 for your no-cost pedestrian accident case review.