Begin Your Case With a Proven Pedestrian Accident Law Firm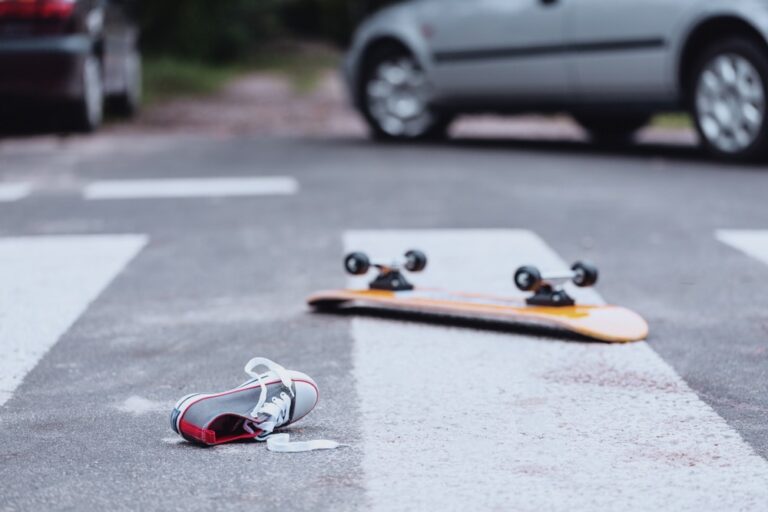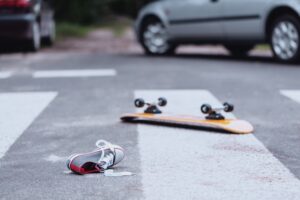 If you're injured in a pedestrian accident, an Indianapolis pedestrian accident lawyer from our legal team can help plan your next steps for recovering fair compensation. Whether you want to sue or need help filing a claim, our team of Indiana attorneys at Isaacs & Isaacs Personal Injury Lawyers can help.
When a driver hits a pedestrian, injuries are typically severe and possibly fatal. Pedestrian accident victims have the right to hold reckless drivers accountable and recover fair compensation following a pedestrian accident.
We charge no upfront fees for our legal services and only take payment if we secure monetary compensation on your behalf. Call us at 800-333-9999 at any time to speak to one of our dedicated Indianapolis pedestrian accident lawyers and set up a free consultation.
We Represent Injured Accident Victims Across Many Categories. Some Personal Injury Cases We Handle Include:
Accidents With Trucks or Commercial Vehicles
Injuries & Wrongful Death Involving Driver Negligence (cell phone use, DUI)
Accidents With Uninsured Motorists
Whiplash Injury Accidents
Airbag Deployment Accidents
Takata Air Bag Recalls
Motorcycle Accident Injuries
Ridesharing: Lyft & Uber Accidents
Bicycle Accident Injuries
Hit and Run Accidents
Pedestrians Hit By a Vehicle
Head-On Collisions
Rear-End Collisions
Spinal Cord Injuries
"It was a pleasure to have the Isaacs & Isaacs team to help me after being hit by a truck as I was walking to the market. They went above and beyond to help with all I went through!"
---
Getting the Legal Perspective on Car Accidents – Audio Interview
Car accident lawyer Darryl Isaacs — The Hammer — sat down to address legal and safety considerations when injured from a car crash in a recent radio episode of "Ask The Hammer," the podcast exploring the legal matters that matter most. There are many elements at play when knowing what to do after a car accident. Listen to the episode directly below.
---
Indiana's Pedestrian Laws
Pedestrians, like drivers, have a responsibility to share the road safely. Additionally, both pedestrians and drivers should obey crossing guards or police traffic control.
In a standard intersection, drivers and pedestrians each have responsibilities and should remain aware of one another.
Pedestrians
Crosswalks are safe spaces for pedestrians. In Indiana, pedestrians have the right of way when using a crosswalk. Pedestrians still need to follow "walk" or "don't walk" signs, use flags when available, and stay within the crosswalk.
Drivers
Drivers are also responsible for being aware of those "walk" and "don't walk" signs. If a pedestrian fails to use the correct crossing procedures, the driver may still be liable, or at least partially responsible, for the pedestrian accident.
Our Accident Law Firm Will Get Started on Your Case Immediately By:
Listening to your story
Answering your questions
Advising you what to do next
Investigating the accident scene and all other evidence related to your claim
Reviewing medical records, police reports, and all documents
Determining which parties are liable for your injury
Meeting with insurance adjusters
Helping you file your claim
Demanding a just settlement for all of your medical treatment and damages
---
What Compensation Can I Seek After a Pedestrian Accident?
You can seek a variety of damages after a pedestrian accident. Injuries can be severe, so they may cause both economic and non-economic losses.
Our Indianapolis pedestrian accident team can calculate your damages to determine what fair compensation looks like in your case.
Medical Bills
In many pedestrian accidents, medical expenses are warranted. Severe injuries, including brain and spinal cord injuries, commonly occur in pedestrian accidents. If you were injured in a pedestrian accident, you could recover medical costs, like medication, hospital stays, and therapy that you may need for your injuries.
Lost Wages and Reduced Earning Capacity
Lost wages are also awarded. If you missed time at work due to a pedestrian accident and have missed paychecks at work, you may be able to recover them. Furthermore, if an injury left you incapable or less capable of performing your job, you may be compensated for future wages due to a reduced earning capacity.
Pain and Suffering
Pain and suffering is another type of compensation awarded in pedestrian accident cases. Our team can help you calculate damages for the physical and mental turmoil you suffered from your injuries from the accident. If a pedestrian accident case resulted in wrongful death, you might be able to pursue a wrongful death case.
Build Your Case With A Top Rated Accident Lawyer
If you need immediate assistance with a vehicle accident or personal injury, call our team now at 
800-333-9999
 to begin your free case review and schedule an initial consultation to get legal advice. Our law firm represents injured victims across many categories. Some popular cases our accident attorneys handle include:
---
Potential Causes of Pedestrian Accidents
Unfortunately, pedestrian accidents are relatively common. Drivers are often inattentive, reckless, or even impaired. In Indiana, an injured pedestrian must prove the driver's negligence to receive any type of settlement.
Some potential causes of pedestrian accidents include:
The driver did not see the pedestrian because they were distracted.
Alcohol, drugs, or fatigue impaired the driver at the time of the accident.
The driver ran through a red light or a stop sign, was speeding, or made an illegal road maneuver.
The driver did not slow down in a school zone.
These actions or a combination of these actions may have led to an accident.
Our team of Indianapolis pedestrian accident lawyers can help you prove that the driver was negligent in some way. By proving the driver's negligence, Isaacs & Isaacs Personal Injury Lawyers can help you obtain compensation.
---
How Long Do I Have To File My Case?
In cases such as these, it is crucial to act fast. Indiana Code § 34-11-2-4 sets a time limit. While every case is different, many of these cases have a two-year statute of limitations. You must file within this time frame to protect your rights.
If you are unsure whether you should file your case or if your statute of limitations has already passed, Isaacs & Isaacs Personal Injury Lawyers can help. Our team of Indianapolis pedestrian accident lawyers can help answer your questions and get the ball rolling on filing a case against the at-fault party.
How Can Isaacs & Isaacs Personal Injury Lawyers Help Me?
We can assist you with your pedestrian accident near Indianapolis, Indiana. Our lawyers can handle the legal process while you focus on your personal recovery and rehabilitation.
Our team of pedestrian accident lawyers has more than 400 years of combined experience handling cases like yours. Isaacs & Isaacs Personal Injury Lawyers know how to negotiate with large insurance companies and fight for the compensation you are due following your pedestrian accident.
Our Spanish-speaking paralegals and attorneys are available if you are more comfortable communicating in Spanish. At our Cherokee Road location, we even have a mock courtroom available to our clients to practice for the real occasion, should your claim move to a lawsuit. Our team wants to make you feel assured and confident when taking on your case.
---
What Does It Cost To Hire an Indianapolis Pedestrian Accident Lawyer From Our Firm?
Your Indianapolis pedestrian accident lawyers do not require upfront fees. The only amount you will be charged is contingent upon a favorable verdict or settlement in your case. Isaacs & Isaacs Personal Injury Lawyers has recovered $1 billion in settlements for our clients across Kentucky, Indiana, and Ohio, and we are ready to help you.
Let Us Fight for You
Pedestrian accidents can be life-changing. They can result in tragic damages and injuries, leaving you with financial losses and physical pain. No matter the severity of your situation, our team can help handle legal issues while you focus on recovery. We will do everything within our power to help you receive your financial compensation for the at-fault party.
Learn how our Indianapolis pedestrian accident lawyers at Isaacs & Isaacs Personal Injury Lawyers can help. We offer free case reviews. Contact us online or via phone to start the legal process.
To learn more about working with our Indianapolis lawyers, call 1-800-333-9999 for your no-cost pedestrian accident case review.