Begin Your Case With a Proven Personal Injury Law Firm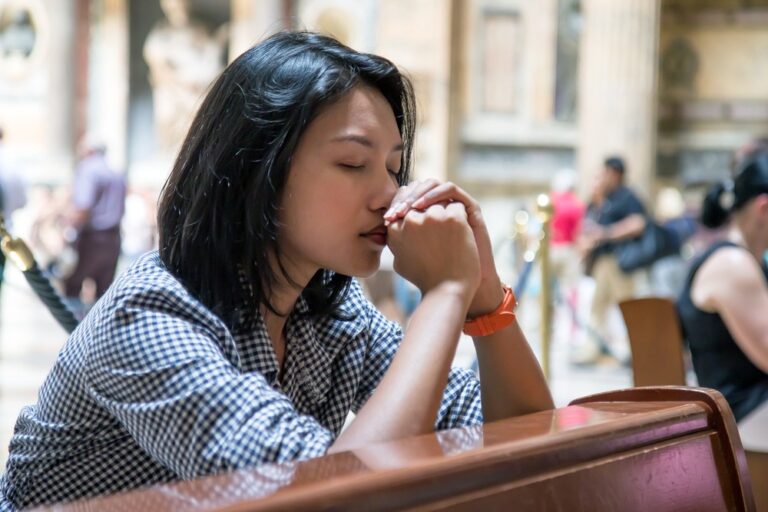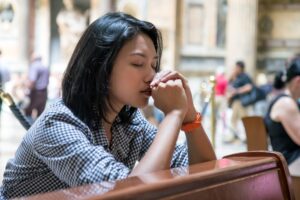 If you've been abused by a member of the Southern Baptist Convention, you have the right to file a sexual abuse lawsuit. If you're ready to come forward and hold your abuser accountable for their crimes, a Southern Baptist Convention sexual abuse attorney from Isaacs & Isaacs can help you take legal action.
The #Metoo movement and recent investigations have brought sexual abuse crimes committed by ministers, pastors, and volunteers of the Southern Baptists Convention into the public eye. Though many people have been aware of abuse in religious circles for decades, it's only now that the leaders of those communities have started to acknowledge it.
We charge no upfront fees for our legal services and only take payment if we secure monetary compensation on your behalf. Call us at 800-333-9999 at any time to speak to one of our dedicated Kentucky Southern Baptist Convention sexual abuse lawyers and set up a free consultation.
We Represent Injured Accident Victims Across Many Categories. Some Personal Injury Cases We Handle Include:
Accidents With Trucks or Commercial Vehicles
Injuries & Wrongful Death Involving Driver Negligence (cell phone use, DUI)
Accidents With Uninsured Motorists
Whiplash Injury Accidents
Airbag Deployment Accidents
Takata Air Bag Recalls
Motorcycle Accident Injuries
Ridesharing: Lyft & Uber Accidents
Bicycle Accident Injuries
Hit and Run Accidents
Pedestrians Hit By a Vehicle
Head-On Collisions
Rear-End Collisions
Spinal Cord Injuries
"They're great to me. Used them twice and positive results both times. I wouldn't hesitate to contact them again if needed."
Hiring a Kentucky Personal Injury Attorney with Our Firm
In his podcast, "Ask the Hammer," Attorney Darryl Isaacs – the Hammer – answers questions about how he and his team serve clients to help get them the compensation they need. Play the episode below:
---
Types of Abuse a Southern Baptist Convention Sexual Abuse Attorney Can File a Lawsuit for
Sexual abuse can occur in many different forms, all of which can leave victims with lasting emotional trauma and significant economic losses. An attorney from our firm can help you file a sexual abuse lawsuit if you've suffered one of the following forms of abuse at the hands of a Southern Baptist Convention pastor or staff member:
Unwanted touching
Sexual harassment
Sexual assault
Child pornography
Molestation
Indecent exposure
Statutory rape
Lewd conduct
If you've experienced one of the forms of sexual abuse listed above, you might be hesitant to talk about it. Our compassionate lawyers understand that sharing traumatic experiences with others is hard, so they provide a space where clients can feel free to share their stories without judgment.
Our Accident Law Firm Will Get Started on Your Case Immediately By:
Listening to your story
Answering your questions
Advising you what to do next
Investigating the accident scene and all other evidence related to your claim
Reviewing medical records, police reports, and all documents
Determining which parties are liable for your injury
Meeting with insurance adjusters
Helping you file your claim
Demanding a just settlement for all of your medical treatment and damages
---
Compensation Available to Survivors of the Southern Baptist Convention's Sexual Abuse
Sexual abuse survivors may experience a number of different monetary and non-monetary losses. Your attorney's job is to identify how your abuse has negatively impacted your life and pursue financial remedies to compensate for them.
The damages your Southern Baptist Convention sexual abuse attorney may obtain include but aren't limited to:
Medical Bills
If you sought medical attention after sexual assault, you deserve compensation for your treatment expenses. These damages can cover the cost of any doctor's appointments, screenings, forensic exams, or other types of medical care you receive.
Lost Wages and Earning Ability
If your abuse has caused you to miss work or has left you with psychological issues that prevent you from working, you might be having a hard time supporting yourself financially. Fortunately, a lawyer can help you get your lost income reimbursed via a Southern Baptist Convention sexual abuse lawsuit.
Pain and Suffering
Sexual assault can be extremely painful in both a physical and psychological sense. These damages can help you cope with the pain and suffering your abuser has caused you to experience.
Emotional Distress
It's no secret that sexual abuse can leave survivors with a wide range of negative psychological effects. If you've experienced panic attacks, anxiety, dissociation, or any other psychological outcomes of abuse, an attorney can add these damages to your claim.
Diminished Quality of Life
The emotional distress and trauma that sexual assault survivors are forced to deal with can significantly reduce the amount of enjoyment they get from life. If you feel that your quality of life has decreased in the months and years following the abuse you suffered from a member of the Southern Baptist Convention, your lawyer can request these damages.
Build Your Case With A Top Rated Accident Lawyer
If you need immediate assistance with a vehicle accident or personal injury, call our team now at 
800-333-9999
 to begin your free case review and schedule an initial consultation to get legal advice. Our law firm represents injured victims across many categories. Some popular cases our accident attorneys handle include:
---
Additional Benefits of Filing a Southern Baptist Sexual Abuse Lawsuit
Taking legal action against your abuser can not only help you recover compensation for the financial loss, emotional damage, and physical pain you've endured, but it can also offer a sense of relief and closure. If you're ready to come forward, doing so may allow you to release the shame and guilt you've been holding onto.
Holding abusers from the Southern Baptist Convention responsible for their crimes will also help ensure they don't commit similar acts against others. If you feel comfortable having your voice heard, now is the time to reach out to a sexual abuse attorney.
---
Hiring an Attorney Is Crucial to the Success of Your Sexual Abuse Lawsuit
Pursuing a sexual abuse lawsuit without an attorney is unwise and likely to result in you going uncompensated for the pain and economic loss you've been burdened with. The money that a successful lawsuit can yield will afford you the financial support you need to process your emotions and start to move on with your life, so it's important that your suit is filed correctly.
Hiring a skilled sexual abuse lawyer will give you the advantage you need to hold the member of the Southern Baptist Convention who abused you liable for their actions. Here's what a lawyer from our firm will bring to your case:
Experience
At Isaac's & Isaac's, our attorneys have years of experience trying and winning personal injury and sexual abuse cases. We've stood up to some of the largest corporations and organizations, and we're not afraid to go up against a member of the Southern Baptist Church.
Our lawyers know what needs to be done to win your case and are more than willing to do it. They'll work long hours to ensure your sexual abuse lawsuit is strong and supported by convincing evidence and testimony.
Communication Skills
Our attorneys pride themselves on their excellent communication skills. They'll keep you informed with clear and concise updates throughout the entirety of your case. If you ever have questions about your lawsuit, your attorney will only be a phone call away.
Dedication to Helping Survivors of Sexual Abuse
The Southern Baptist Convention sexual abuse lawyers at our firm want to give a voice to survivors of sexual harassment and rape. They're committed to helping those who've been sexually abused get the closure and financial compensation they need to facilitate the healing process.
Track Record of Successful Cases
Our team of lawyers has a remarkable history of case victories. They've won countless lawsuits for individuals suffering from various injuries and injustices. They'll bring the same determination and expertise to your lawsuit that they did for all the successful cases they've litigated in the past.
Respect for Your Privacy
Our attorneys understand that information and details regarding your sexual abuse are private and should not be disclosed to anyone that isn't directly involved with your case. While they will need to know how your abuse occurred, they will uphold attorney-client confidentiality and refrain from discussing your case with outside parties.
---
Our Sexual Abuse Attorneys Will Take On Your Case for a Contingency Fee
With all of the psychological pain and financial loss you've had to face, you shouldn't have to worry about paying out-of-pocket for an attorney. That's why our Southern Baptist sexual abuse lawyers are willing to represent you on a contingency fee basis.
In other words, they'll offer their services in exchange for a percentage of the compensation you receive from your lawsuit. If your lawsuit doesn't yield compensation, you won't owe your attorney a dime. If your lawyer wins your case, they'll take approximately 33% of your winnings.
---
Contact Our Lawyers to File a Southern Baptist Convention Sexual Abuse Lawsuit
If you've been sexually abused by a pastor, staff member, or any other authority figure involved with the Southern Baptist Convention, you have the right to file a lawsuit against them. Taking legal action against your abuser can help you cover financial losses, cope with emotional distress, and let go of repressed guilt and shame.
We understand that not all survivors are ready to make themselves heard. It can be a scary process, but once your case has been resolved, the benefits you'll experience will far outweigh the discomfort of sharing your trauma.
To learn more about working with our Kentucky lawyers, call 1-800-333-9999 for your no-cost Southern Baptist Convention sexual abuse case review.