The Hammer's Dragon Commercial Goes Viral on YouTube
Last updated Thursday, June 29th, 2023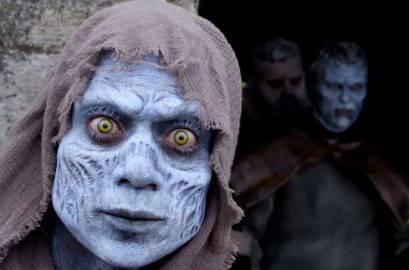 Darryl Isaacs – The Hammer – introduced the world to his fire-breathing dragon named "Justice" in the 2018 Super Bowl commercial, "Fire Vs. Ice." Hammer's dragon commercial has now gone viral on YouTube with over 4 million views! It's been a really exciting campaign for the entire team at Isaacs & Isaacs.
Over Five Million Views On YouTube – Watch The Dragon Commercial
Go Behind The Scenes Of the Dragon Commercial
You've watched the ad, now head over to the official Dragon Vs. Zombies commercial page to check out all the behind the scenes action and updates! There you'll find our:
???? Creating a Dragon video
???? Exclusive podcast interview with The Hammer
???? On location photos with Cast & Crew
???? Interview with the Production Team
The making of a feature-film style commercial is of course a hugely collaborative effort. The ad, produced by Image Video Solutions was shot over seven days in New Orleans, with two of those days shot in frigid temperatures on site at the historic Fort Pike – built in the early 1800's to protect the United States from foreign invaders.
Follow All The Hammer's Commercials and Media Appearances
For full access to all The Hammer's TV ads, visit our commercial page, head over to our media page
for interviews, TV and news appearances, and be sure to follow all the latest action on the YouTube Channel.