Begin Your Case With a Proven Tow Truck Accident Law Firm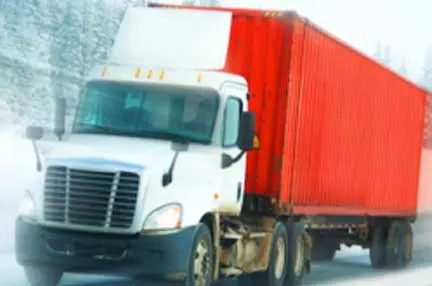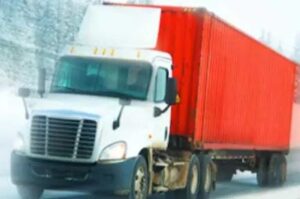 Tow truck accidents are frequent causes of serious injuries. The experienced truck accident lawyers at Isaacs & Isaacs understand the trauma of your accident and are waiting to fight for your right to compensation as we have for other clients across the U.S.A., winning over $2 billion in personal injury settlements in Kentucky, Indiana, and Ohio. We serve all of America!
We charge no upfront fees for our legal services and only take payment if we secure monetary compensation on your behalf. Call us at 800-333-9999 at any time to speak to one of our dedicated Kentucky Tow truck accident lawyers and set up a free consultation.
We Represent Injured Accident Victims Across Many Categories. Some Personal Injury Cases We Handle Include:
Accidents With Trucks or Commercial Vehicles
Injuries & Wrongful Death Involving Driver Negligence (cell phone use, DUI)
Accidents With Uninsured Motorists
Whiplash Injury Accidents
Airbag Deployment Accidents
Takata Air Bag Recalls
Motorcycle Accident Injuries
Ridesharing: Lyft & Uber Accidents
Bicycle Accident Injuries
Hit and Run Accidents
Pedestrians Hit By a Vehicle
Head-On Collisions
Rear-End Collisions
Spinal Cord Injuries
Sometimes an auto accident injury is not evident until much later. Even if you haven't suffered a catastrophic injury you still may need medical treatment. You should seek medical care immediately, even if you don't think you are badly hurt. Some severe injuries may not be immediately apparent. This is the best way to physically and legally protect yourself and your loved ones.
"John came to our house and went over the legal part of it thoroughly and quickly, but he always made it more about us. I would recommend them to anybody because they're going to make sure that you're protected. It just always felt like we were dealing with family instead of a legal process."
---
How Hiring a Kentucky Personal Injury Attorney Works
Attorney Darryl Isaacs — The Hammer — sat down to address questions about the experience of working with injured clients in Kentucky and beyond to help them fight for justice and win compensation. Join us in this radio episode of "Ask The Hammer," the podcast exploring the legal matters that matter most. Play the episode directly below.
---
A Tow Truck Accident Law Firm With a Powerful Reputation
If you need immediate assistance, call Isaacs & Isaacs at 800-333-9999 immediately to schedule your free consultation. We understand this type of accident is often due to driver negligence and will investigate every aspect to prove fault and get the settlement you need. Timeliness is important and will help avoid pitfalls such as:
Missing the deadline to file
Lost evidence
Loss of witnesses to the accident
Types of Tow Trucks
How a Semi-truck Accident Lawyer Can Fight For You
Isaacs & Isaacs is here when you need us. Call us to schedule a free case review if you have been injured in a semi-truck accident. As proven semi-truck accident attorneys, we will use accident records, witness accounts, accident reconstruction, and medical reports to obtain the financial compensation you need for your truck accident injuries.
Tow trucks come in different types, including:
Hook and chain
Flatbed
Boom winch
Wheel lift
The hook-and-chain type is what people think of as a traditional tow truck and is commonly used when hauling a totaled vehicle. A flatbed tow truck uses a winch and tilting capability of the flatbed to haul the vehicle up. The boom winch is used to haul vehicles up onto the road when they have exited the road during an accident, and the wheel lift uses a metal frame to lift the vehicle, causing less damage than the hook and chain system.
Our Accident Law Firm Will Get Started on Your Case Immediately By:
Listening to your story
Answering your questions
Advising you what to do next
Investigating the accident scene and all other evidence related to your claim
Reviewing medical records, police reports, and all documents
Determining which parties are liable for your injury
Meeting with insurance adjusters
Helping you file your claim
Demanding a just settlement for all of your medical treatment and damages
---
How Do Tow Truck Accidents Occur?
Whenever one vehicle is towing another, there can be a risk of an accident. Pulling too heavy a load, breaking of a chain or other equipment that secures the vehicle, and negligence on the part of the tow truck operator can all contribute to accidents.
Negligence can occur when the tow truck operator is impaired, poorly trained or inexperienced or when fatigue is an issue. Drivers and companies that employ them can be held liable in a tow truck accident.
Tow Truck Crashes Can Be Caused By Improper Loading
Even experienced tow truck drivers can cause accidents, due to the difficulty of maneuvering a large truck that is towing another vehicle, and the size of a tow truck can make vision from the cab difficult. Tow trucks weigh an average of 10,000 pounds, which can make it more difficult for the vehicle to stop and take a longer distance to do so because of the momentum. In addition, when towing a vehicle, the truck can swing wide to make a turn or take a curve, which can make them cross the centerline.
Adverse road conditions and lack of brake maintenance can cause jackknifing and a rollover. Lack of caution, training, and maintenance when driving can show negligence. Our tow truck attorneys understand what is needed for a truck to operate safely and work hard to get compensation for your injuries.
Build Your Case With A Top Rated Accident Lawyer
If you need immediate assistance with a vehicle accident or personal injury, call our team now at 
800-333-9999
 to begin your free case review and schedule an initial consultation to get legal advice. Our law firm represents injured victims across many categories. Some popular cases our accident attorneys handle include:
A Tow Truck Company Has a Responsibility to Train Drivers
Those who are self-employed tow truck owners, as well as companies that operate tow trucks, have the responsibility to adequately train on how to properly maintain and drive tow trucks and use safety standards to avoid accidents. If a tow truck owner or company fails to enforce the proper handling and care of a tow truck, the owner or employer can be liable for injuries and damages caused by an accident.
An individual who has been injured due to the fault of a tow truck operator may suffer severe injuries such as brain trauma, back and neck injuries, internal injuries, and broken bones. This can lead to high medical bills, lost wages, and a long period of recuperation. Why bear the expenses yourself?
---
Prepare for a Lawsuit with a Tow Truck Accident Law Firm
It's important to pay attention to deadlines for filing your claim after a tow truck accident. The tow truck accident attorneys at Isaacs & Isaacs are ready to provide you with a free review of your case when you call 800-333-9999. Call 24/7 and get your important story heard and the case started today.
Be sure to learn more about your possible case value with our semi-truck accident settlement calculator.
To learn more about working with our Kentucky lawyers, call 1-800-333-9999 for your no-cost personal injury case review.