Begin Your Case With a Proven Uninsured Motorist Law Firm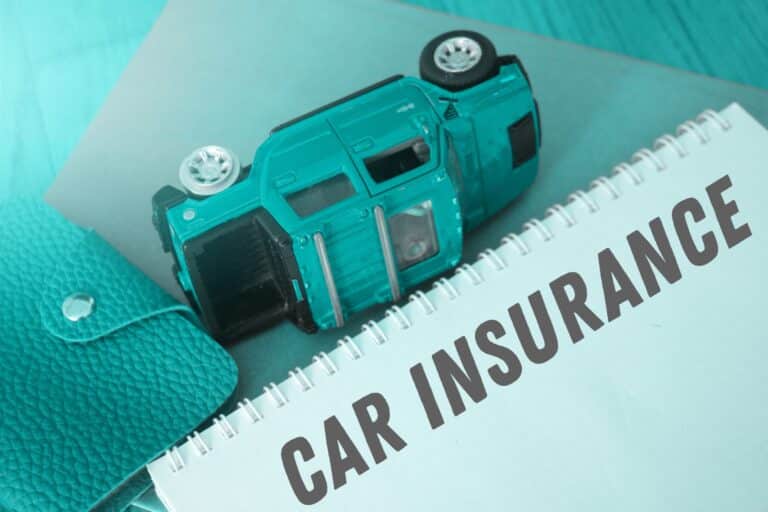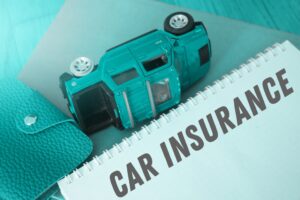 Car accidents can be life-changing and sometimes involve painful injuries and expensive damages. Fortunately, you can recover compensation after the accident, even if it involves an uninsured motorist. Recuperating compensation can be challenging. However, a Louisville uninsured motorist lawyer can help with your case.
Our attorneys at Isaacs & Isaacs Personal Injury Lawyers have helped victims across Kentucky, Indiana, and Ohio receive the compensation they deserve; read on to learn how this is possible for your case.
We charge no upfront fees for our legal services and only take payment if we secure monetary compensation on your behalf. Call us at 800-333-9999 at any time to speak to one of our dedicated Louisville uninsured motorist accident lawyers and set up a free consultation.
We Represent Injured Accident Victims Across Many Categories. Some Personal Injury Cases We Handle Include:
Accidents With Trucks or Commercial Vehicles
Injuries & Wrongful Death Involving Driver Negligence (cell phone use, DUI)
Accidents With Uninsured Motorists
Whiplash Injury Accidents
Airbag Deployment Accidents
Takata Air Bag Recalls
Motorcycle Accident Injuries
Ridesharing: Lyft & Uber Accidents
Bicycle Accident Injuries
Hit and Run Accidents
Pedestrians Hit By a Vehicle
Head-On Collisions
Rear-End Collisions
Spinal Cord Injuries
Sometimes an auto accident injury is not evident until much later. Even if you haven't suffered a catastrophic injury you still may need medical treatment. You should seek medical care immediately, even if you don't think you are badly hurt. Some severe injuries may not be immediately apparent. This is the best way to physically and legally protect yourself and your loved ones.
"John came to our house and went over the legal part of it thoroughly and quickly, but he always made it more about us. I would recommend them to anybody because they're going to make sure that you're protected. It just always felt like we were dealing with family instead of a legal process."
---
Getting the Legal Perspective on Car Accidents – Audio Interview
Car accident lawyer Darryl Isaacs — The Hammer — sat down to address legal and safety considerations when injured from a car crash in a recent radio episode of "Ask The Hammer," the podcast exploring the legal matters that matter most. There are many elements at play when knowing what to do after a car accident. Listen to the episode directly below.
---
Compensation You Can Recover After a Louisville Uninsured Motorist Accident
Our team has recovered over $1 billion of compensation for our prior clients. However, the amount of compensation you can receive will depend on the circumstances of your accident. You can recover economic and non-economic damages, such as:
Present and future medical costs, such as those associated with hospital stays, doctor visits, and operations
Costs of physical therapy
Property damage
Loss of income and benefits
Reduced earning potential
Price of in-home care
Pain and suffering
Mental anguish
Reduced quality of life
The nature of your injuries and the cost associated with them will help determine your compensation. Furthermore, you can obtain additional compensation if you lost a loved one in a car or truck accident. Through a wrongful death claim, you can recover:
Burial and funeral costs
Loss of companionship
The deceased's medical bills
The deceased's loss of income
Our Accident Law Firm Will Get Started on Your Case Immediately By:
Listening to your story
Answering your questions
Advising you what to do next
Investigating the accident scene and all other evidence related to your claim
Reviewing medical records, police reports, and all documents
Determining which parties are liable for your injury
Meeting with insurance adjusters
Helping you file your claim
Demanding a just settlement for all of your medical treatment and damages
---
How an Uninsured Motorist Lawyer Can Help with Your Case
Many drivers maintain auto insurance to safeguard themselves, passengers, and third parties in the event of an accident. However, sometimes accidents occur with uninsured motorists. Recovering compensation can be tricky when the accident involves uninsured individuals.
Our in-house team has over 400 years of combined legal experience and can help you navigate the legal process. We can:
Answer your legal questions
Advise you on your options
Investigate the accident and collect evidence
Communicate with your insurance company
File your case according to the Kentucky statute of limitations
Fight for fair compensation for your injuries
The legal process can be intimidating, but our team can build your case and represent you to help you recover fair compensation.
Build Your Case With A Top Rated Accident Lawyer
If you need immediate assistance with a vehicle accident or personal injury, call our team now at 
800-333-9999
 to begin your free case review and schedule an initial consultation to get legal advice. Our law firm represents injured victims across many categories. Some popular cases our accident attorneys handle include:
The Cost of Our Louisville Car Accident Attorneys
Isaacs & Isaacs Personal Injury Lawyers work on a contingency-fee basis. You do not pay upfront costs or fees when you work with our team. We can use our legal knowledge and resources to investigate and build your case, and you will only pay attorney fees when we win or settle your case.
---
Liability in a Louisville Uninsured Motorist Case
Car accidents can be caused by a variety of factors, including driver negligence. This can include:
Distracted driving
Fatigued driving
Failure to adhere to road signs and lights
Speeding
Tailgating
Driving under the influence
Kentucky is a no-fault state. Therefore, your Personal Injury Protection (PIP) coverage applies to injuries sustained in a car accident, up to $10,000. However, you can also carry uninsured motorist coverage as an extra precaution. You can also file a personal injury lawsuit if the cost of your injuries meets a certain threshold.
---
The Statute of Limitations for a Louisville Car Accident
In Louisville, Kentucky, the statute of limitations for an uninsured motorist claim is generally two years from the date of the accident, a victim's death, or the last PIP payment, according to Ky. Rev. Stat. § 304.39-230. Your exact timeline can vary, depending on the details of your case.
However, failing to adhere to this deadline can result in the dismissal of your case. Therefore, you will want to start building your case quickly to ensure your documents are filed promptly.
---
Common Injuries from Car Accidents
Car accidents can cause a range of injuries to drivers, passengers, and pedestrians, including:
Traumatic Brain Injuries (TBI)
Concussions
Internal injuries and bleeding
Broken and fractured bones
Burns, cuts, and lacerations
Spinal cord injuries
Neck injuries, such as whiplash
Amputation
Be sure to maintain an accurate medical record and save invoices and receipts related to your injuries. This information can help you recover fair compensation.
---
Steps to Take after a Louisville Car Accident
You will want to seek medical attention for any injuries sustained in a car accident. Once your injuries are treated, you can:
Collect evidence of the accident: You will want to gather evidence to build your case, including the official police report, photos of your damages, and eyewitness accounts.
Follow up with your doctor: It's imperative to adhere to your doctor's orders to ensure your injuries heal properly. Moreover, you will want to follow up with them if your condition persists or you develop new symptoms. This will ensure your medical record accurately reflects your injuries.
Contact a Louisville car accident attorney: Our Louisville uninsured motorist lawyer can use our resources to gather evidence, build your case, and fight for fair compensation while you focus on recovery.
---
Isaacs & Isaacs Personal Injury Lawyers Can Help with Your Case
Recovering compensation when uninsured motorists are involved can be challenging. Let our in-house attorneys help with your case. Our Louisville uninsured motorist lawyers can build your case, negotiate with insurance companies, and fight for fair compensation while you focus on recovery.
To learn more about working with our Louisville lawyers, call 1-800-333-9999 for your no-cost uninsured motorist case review.