Begin Your Case With a Proven Car Accident Law Firm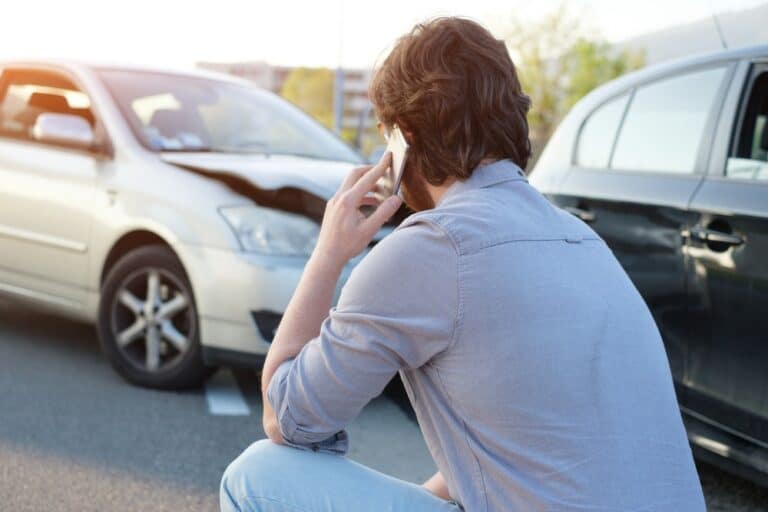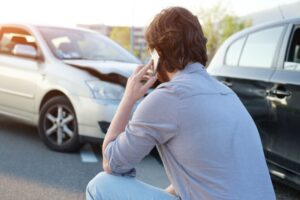 Although car accidents may occur with alarming frequency, that does not mean that you will be prepared for the trauma or devastation that follows. After a serious car accident, you may be entitled to financial compensation if someone else was liable for your injuries. You can find out how to get the most out of your claim when speaking with an Independence car accident lawyer. Our commitment to accident victims at Isaacs & Isaacs Personal Injury Lawyers places you as our priority.
We charge no upfront fees for our legal services and only take payment if we secure monetary compensation on your behalf. Call us at 800-333-9999 at any time to speak to one of our dedicated Independence car accident lawyers and set up a free consultation.
We Represent Injured Accident Victims Across Many Categories. Some Personal Injury Cases We Handle Include:
Accidents With Trucks or Commercial Vehicles
Injuries & Wrongful Death Involving Driver Negligence (cell phone use, DUI)
Accidents With Uninsured Motorists
Whiplash Injury Accidents
Airbag Deployment Accidents
Takata Air Bag Recalls
Motorcycle Accident Injuries
Ridesharing: Lyft & Uber Accidents
Bicycle Accident Injuries
Hit and Run Accidents
Pedestrians Hit By a Vehicle
Head-On Collisions
Rear-End Collisions
Spinal Cord Injuries
Sometimes an auto accident injury is not evident until much later. Even if you haven't suffered a catastrophic injury you still may need medical treatment. You should seek medical care immediately, even if you don't think you are badly hurt. Some severe injuries may not be immediately apparent. This is the best way to physically and legally protect yourself and your loved ones.
"They're great to me. Used them twice and positive results both times. I wouldn't hesitate to contact them again if needed."
---
Getting the Legal Perspective on Car Accidents – Audio Interview
Car accident lawyer Darryl Isaacs — The Hammer — sat down to address legal and safety considerations when injured from a car crash in a recent radio episode of "Ask The Hammer," the podcast exploring the legal matters that matter most. There are many elements at play when knowing what to do after a car accident. Listen to the episode directly below.
---
Types of Car Accidents in Independence That Could Entitle You to Damages
If you hope to recover compensation for your suffering after a car accident in Independence your lawyer will need to determine the liable party. To do this, your attorney will need to examine the cause of your accident.
By analyzing the type of car accident you were involved in, your lawyer can gather valuable evidence to support your case. For example, vehicle manufacturers could be accountable for tire defects in rollover accidents. With this in mind, some of the more common types of car accidents our clients have been involved in include:
Sideswipe accidents
T-bone accidents
Intersection accidents
Highway accidents
Drunk driving accidents
Rollover accidents
Head-on collisions
Rear-end collisions
Wrong-way driving accidents
If you were injured in a type of accident that was not listed above, we could still help you recover your damages. Your car accident lawyer can tell you what your legal options are.
Our Accident Law Firm Will Get Started on Your Case Immediately By:
Listening to your story
Answering your questions
Advising you what to do next
Investigating the accident scene and all other evidence related to your claim
Reviewing medical records, police reports, and all documents
Determining which parties are liable for your injury
Meeting with insurance adjusters
Helping you file your claim
Demanding a just settlement for all of your medical treatment and damages
---
Establishing Fault for Independence Car Accidents
Your car accident lawyer will need to carefully examine the details of your case to establish liability. Several parties are often found liable more often than others for many car accident claims than others.
For instance, some of the most common causes of car accidents center around negligent driving. Some examples of negligent driving include:
Drowsy driving
Speeding
Following too closely
Failure to stop
Failure to yield
Road rage
Failure to use a turn signal
Making illegal turns
Drunk driving
Drugged driving
Distracted driving
However, negligent drivers are not the only cause of car accidents in Independence. Inclement weather, wildlife, auto part malfunctions, and dangerous roadways can contribute to devastating car accidents.
The Vehicle Could Have Been Defective
If another person's negligence caused your accident, you could have the right to file insurance and civil claims against them. For example, if a defective airbag caused your car accident, you might file claims against:
The airbag designer
The vehicle designer
The parts manufacturers
The auto dealer
Other third parties
An in-depth investigation will reveal which individual or entities should be named the liable party in your Independence car accident claims.
---
What Is the Statute of Limitations for Kentucky Car Accident Claims?
If you hope to recover fair compensation for your damages, you must take action on your claim sooner rather than later. This is because Kentucky generally has a strict two-year statute of limitations for vehicle accident claims under KRS §304.39-230.
Of course, the exact date the statute of limitations expires for your case can vary considerably depending on several factors. These include the accident date, the date you were diagnosed with an injury relating to the accident, the date that personal injury protection benefits were paid out on your claim, and other factors.
You can avoid the statute of limitations barring you from pursuing the compensation you deserve by retaining a car accident attorney to advocate for you and your Independence family.
Build Your Case With A Top Rated Accident Lawyer
If you need immediate assistance with a vehicle accident or personal injury, call our team now at 
800-333-9999
 to begin your free case review and schedule an initial consultation to get legal advice. Our law firm represents injured victims across many categories. Some popular cases our accident attorneys handle include:
How Insurance Claims Work for Car Accidents in Independence
Kentucky follows a no-fault system under Kentucky's Motor Vehicle Reparations Act, KRS §304.39. This means drivers must carry personal injury protection through their own auto insurance policies. Then, when you are involved in an accident, you would file a claim with your own auto insurer to recover specific damages.
Fortunately, you can take steps to protect your car accident injury settlement by having your attorney handle the negotiation process for you. This will show the insurance company that:
You are taking your injury settlement seriously.
You refuse to settle for less than you deserve.
---
Compensation You Could Recover After a Car Accident in Independence
Between filing a claim with the insurance company and pursuing your civil lawsuit against the liable party, you have an opportunity to be made whole. This means you could recover damages for every way your life has been affected by your injuries.
Damages can be economic or non-economic. Economic damages are more commonly thought of in car accident claims because they include:
Medical bills
Property damages
Lost wages
Other financial losses
However, equally important are your non-economic damages, which do not have a financial value. These could include one or more of the following:
Diminished quality of life
Physical pain and suffering
Emotional distress
Loss of consortium
Disfigurement
Scarring
Inconvenience
Settlement Negotiations Might Not Result in a Fair Payout, Resulting in a Lawsuit
The insurance company may be obligated to cover certain property damages and medical bills. Any damages you could not recover through your car insurance claim, you could recover through a lawsuit. When you are ready to learn how much your personal injury case could be worth, our team can discuss your damages in further detail.
---
Get Help from an Independence, KY, Car Accident Lawyer
The car accident claims process may be intimidating but when you have the Isaacs & Isaacs Personal Injury Lawyers staff on your side, you can feel confident in your decision to seek justice.
Our firm proudly offers free consultations to car accident victims across Independence and nearby cities. Claim yours when you call our office. We want to add your case to our list of case victories.
To learn more about working with our Independence lawyers, call 1-800-333-9999 for your no-cost car accident case review.