Begin Your Case With a Proven Car Accident Law Firm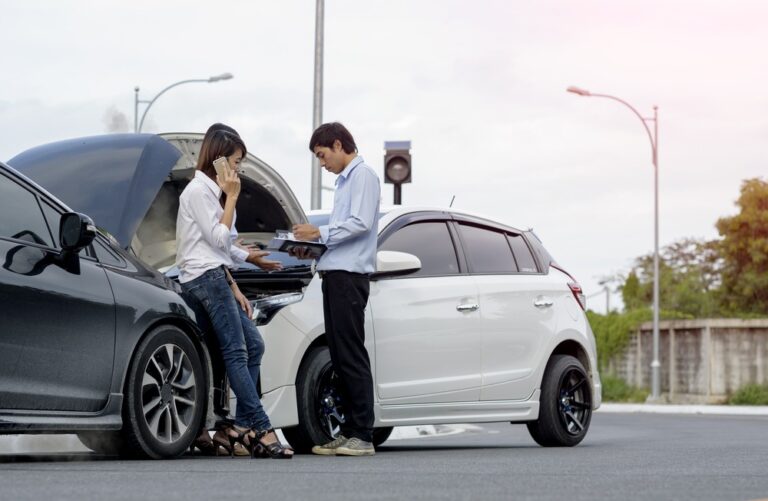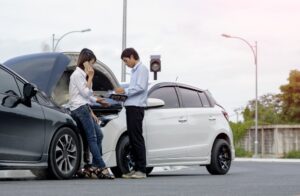 Driving always has its dangers, including here in Erlanger, KY. If you find yourself in a car accident in this area, you have the legal right to file a claim for damages and get financial compensation with the help of an Erlanger Car Accident Lawyer
Here we will discuss the different laws relevant to your car crash and how our Erlanger car accident lawyer can work with you in filing your claim.
We charge no upfront fees for our legal services and only take payment if we secure monetary compensation on your behalf. Call us at 800-333-9999 at any time to speak to one of our dedicated Erlanger car accident lawyers and set up a free consultation.
We Represent Injured Accident Victims Across Many Categories. Some Personal Injury Cases We Handle Include:
Accidents With Trucks or Commercial Vehicles
Injuries & Wrongful Death Involving Driver Negligence (cell phone use, DUI)
Accidents With Uninsured Motorists
Whiplash Injury Accidents
Airbag Deployment Accidents
Takata Air Bag Recalls
Motorcycle Accident Injuries
Ridesharing: Lyft & Uber Accidents
Bicycle Accident Injuries
Hit and Run Accidents
Pedestrians Hit By a Vehicle
Head-On Collisions
Rear-End Collisions
Spinal Cord Injuries
Sometimes an auto accident injury is not evident until much later. Even if you haven't suffered a catastrophic injury you still may need medical treatment. You should seek medical care immediately, even if you don't think you are badly hurt. Some severe injuries may not be immediately apparent. This is the best way to physically and legally protect yourself and your loved ones.
"John came to our house and went over the legal part of it thoroughly and quickly, but he always made it more about us. I would recommend them to anybody because they're going to make sure that you're protected. It just always felt like we were dealing with family instead of a legal process."
---
Getting the Legal Perspective on Car Accidents – Audio Interview
Car accident lawyer Darryl Isaacs — The Hammer — sat down to address legal and safety considerations when injured from a car crash in a recent radio episode of "Ask The Hammer," the podcast exploring the legal matters that matter most. There are many elements at play when knowing what to do after a car accident. Listen to the episode directly below.
---
How Auto Insurance Works in Erlanger
Erlanger drivers follow the same auto insurance requirements as others throughout Kentucky. So let us look at how they affect your recovery process after a car accident.
PIP Insurance Is Optional
As a choice no-fault state, Kentucky lets Erlanger motorists choose whether to carry personal injury protection (PIP) insurance or not. Should you keep your PIP coverage, it will pay for the expenses caused by your injury. These typically include costs like:
Hospital stays
Medical procedures
Medications
Lost wages
PIP does not compensate for non-economic damages like pain and suffering. However, PIP will cover you even if you are more liable for the accident than the other driver.
Opting for PIP will also void your right to file claims against the other driver unless special circumstances apply, which we will discuss in further detail later.
Liability Insurance Is Mandatory
While PIP is optional, liability insurance is strictly required for drivers in Erlanger and the rest of Kentucky. Liability coverage pays for the victim's damages if the driver causes a car accident.
The minimum required coverages are as follows:
$25,000 per person for injuries or deaths
$50,000 per accident for injuries or deaths
$25,000 per accident for property damages
Drivers may increase their liability limits to avoid paying out of pocket.
Our Accident Law Firm Will Get Started on Your Case Immediately By:
Listening to your story
Answering your questions
Advising you what to do next
Investigating the accident scene and all other evidence related to your claim
Reviewing medical records, police reports, and all documents
Determining which parties are liable for your injury
Meeting with insurance adjusters
Helping you file your claim
Demanding a just settlement for all of your medical treatment and damages
---
When You Can File a Third-Party Claim
Erlanger car accident victims can be eligible for injury liability insurance claims against the other driver in two ways:
However, if you only want to get compensated for vehicle repairs, you can proceed with a property damage claim without meeting any specific criteria.
Passing the Threshold
If an Erlanger driver carries PIP insurance, they would still be able to file an injury claim with the liable driver if at least one of these conditions apply to them:
A loved one died in the crash
You have broken bones
Permanent injuries or disfigurements (for instance, permanent brain damage or amputations)
Your medical bills are higher than $1,000
If your injuries qualify, be sure to present the medical records showing that your condition was caused by the car accident. The third-party insurance provider might argue otherwise to avoid paying.
Opting out of PIP
If you opted out of the PIP insurance requirement, you are free to file an injury liability claim with the at-fault driver even if you do not meet the conditions above. But do remember that rejecting your PIP coverage also means that other people can also sue you after an accident.
To opt-out, you must submit a no-fault rejection form to the Kentucky Department of Insurance.
An attorney with our firm can help you compile the evidence needed to prove your claim. They will also help present your claim to the insurance company.
---
When to Consider a Car Accident Lawsuit
Car accident victims usually proceed with a lawsuit if the driver's liability coverage is not enough to cover all the damage. It may also be that the liability insurer did not offer an agreeable settlement. Filing an accident case can also encourage the other motorist to settle matters with you privately. They might want to avoid dealing with court proceedings.
In your Erlanger car accident case, the civil court will evaluate the incident, evidence, and statements before deciding if you can recover damages, and if so, how much you can receive.
If the case goes to court, our Erlanger auto accident lawyer will speak on your behalf. We will also guide you on conducting yourself during proceedings.
Build Your Case With A Top Rated Accident Lawyer
If you need immediate assistance with a vehicle accident or personal injury, call our team now at 
800-333-9999
 to begin your free case review and schedule an initial consultation to get legal advice. Our law firm represents injured victims across many categories. Some popular cases our accident attorneys handle include:
Your Car Accident Damages
In a third-party accident claim or lawsuit, you can receive compensation for losses such as:
Medical expenses
Vehicle and other property repairs or replacements
Wages lost while recovering
Funeral expenses
Pain and suffering
Calculating economic damages is straightforward, as it only calculates financial expenses. Meanwhile, your injury's severity can affect the amount of non-economic damages you get. The more severe or permanent it is, the more pain and suffering you experience.
Your Erlanger car accident lawyer can evaluate your expenses and injuries to estimate your compensation. Therefore, you will want to compile as many documents of the costs as possible, such as medical bills, so that we can calculate the amount accurately.
---
Other Important Laws in Your Erlanger Car Accident
Kentucky has a comparative fault rule that applies to your Erlanger car accident. Generally, the amount you can recover depends on how much fault you share in the accident, if any. So, if you were 30 percent at fault, you would only get 70 percent of the total damages.
Time Limit for Filing Car Accident Cases in Erlanger
According to KRS 413.180, wrongful death cases can be filed within one year of the date of death or one year from the appointment of the personal representative, not to exceed two years from the date of death.
KRS 304.39-060(6), a Kentucky MVRA statute that specifically applies to car wrecks, states that lawsuits are to be filed within two years of the date of the wreck or two years from the date of the last PIP payment.
---
Our Erlanger Car Accident Attorneys Are Ready to Help
You can take legal action to get compensated for your car accident in Kenton County. Isaacs & Isaacs Personal Injury Lawyers has experienced lawyers who can help you through each step of the claims and/or lawsuit process.
We have nearly three decades of experience working with injury and accident clients throughout Kentucky. If you have any concerns regarding your car accident, do not hesitate to consult us. You can also contact the team online for a free case review.
To learn more about working with our Erlanger lawyers, call 1-800-333-9999 for your no-cost car accident case review.