Begin Your Case With a Proven Truck Accident Law Firm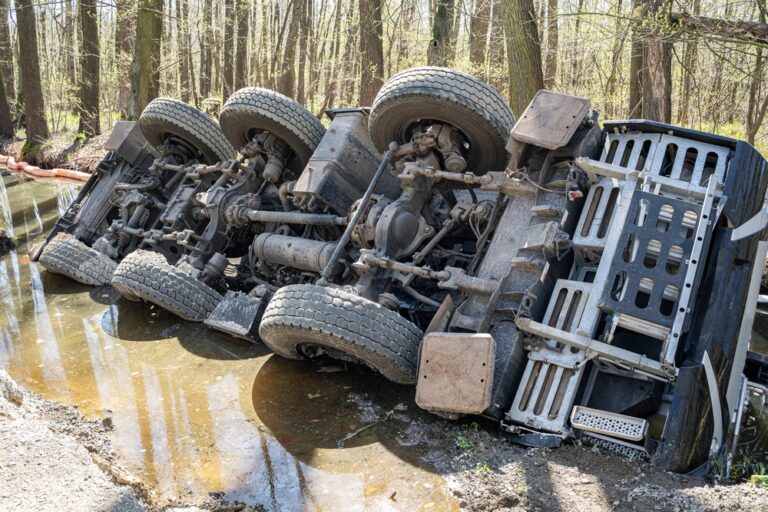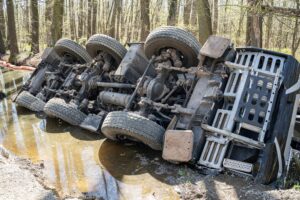 Were you in an accident involving a construction vehicle near Bardstown? Construction equipment is heavy, noisy, and dangerous, making accidents more likely and more severe. If you suffered injuries, loss of work, or expensive medical care after a construction vehicle accident, our construction vehicle accident lawyer serving Bardstown can help.
At Isaacs & Isaacs Personal Injury Lawyers, our team has experience handling cases like yours. Each accident and each client is unique, but we have the knowledge to overcome the legal hurdles that come with our past experience. Our goal is to complete your case, adding minimal worries to your plate. While you get better, we fight for your compensation.
We charge no upfront fees for our legal services and only take payment if we secure monetary compensation on your behalf. Call us at 800-333-9999 at any time to speak to one of our dedicated Bardstown construction vehicle accident lawyers and set up a free consultation.
---
We Represent Injured Accident Victims Across Many Categories. Some Personal Injury Cases We Handle Include:
Accidents With Trucks or Commercial Vehicles
Injuries & Wrongful Death Involving Driver Negligence (cell phone use, DUI)
Accidents With Uninsured Motorists
Whiplash Injury Accidents
Airbag Deployment Accidents
Takata Air Bag Recalls
Motorcycle Accident Injuries
Ridesharing: Lyft & Uber Accidents
Bicycle Accident Injuries
Hit and Run Accidents
Pedestrians Hit By a Vehicle
Head-On Collisions
Rear-End Collisions
Spinal Cord Injuries
Sometimes an auto accident injury is not evident until much later. Even if you haven't suffered a catastrophic injury you still may need medical treatment. You should seek medical care immediately, even if you don't think you are badly hurt. Some severe injuries may not be immediately apparent. This is the best way to physically and legally protect yourself and your loved ones.
"Our daughters were involved in a serious car crash when a man ran a red light! Isaacs & Isaacs knew exactly what to say and exactly what to do for us! They are not only highly professional but also very sincere in wanting to help get our girls every dollar deserved! We will always be grateful to the team of The Hammer for being so wonderful during our time of need! Thank you from our family to your law firm."
---
Getting the Legal Perspective on Car Accidents – Audio Interview
Car accident lawyer Darryl Isaacs — The Hammer — sat down to address legal and safety considerations when injured from a car crash in a recent radio episode of "Ask The Hammer," the podcast exploring the legal matters that matter most. There are many elements at play when knowing what to do after a car accident. Listen to the episode directly below.
---
Causes of Construction Vehicle Accidents
A construction site is a busy place, and people often work on a strict timetable. Because of time limitations and the nature of the job, accidents happen everywhere, including on main roads. They can be caused by several things such as:
Inadequate training. A worker might be operating machinery that they are not properly trained for. This can happen when people work under strict time constraints and cut corners to finish the job.
Lack of proper maintenance of equipment. Without proper maintenance, construction vehicles can be unpredictable.
Unsecured loads that shift when moved. Front loaders, dump trucks, and backhoes can be especially at risk of dropping or mishandling rubble.
Blind spots. A vehicle operator might not be able to see everything around him, especially much smaller vehicles on main roads.
Surface conditions. Mud, water, or ice can make for dangerous working conditions.
An important part of our job is to find out why an accident happened and decide who was liable for it. This might be the vehicle operator or the construction company depending on the cause of the accident.
Our Accident Law Firm Will Get Started on Your Case Immediately By:
Listening to your story
Answering your questions
Advising you what to do next
Investigating the accident scene and all other evidence related to your claim
Reviewing medical records, police reports, and all documents
Determining which parties are liable for your injury
Meeting with insurance adjusters
Helping you file your claim
Demanding a just settlement for all of your medical treatment and damages
---
What Should I Do After an Accident?
An accident is often a disorienting experience. If you can, you should do the following:
Make sure that you get immediate medical attention
Tell your supervisor about the accident
Contact your insurance company so that they register the incident
Contact your legal representative
Don't talk about the accident or sign anything
You should also take detailed notes, as memories can often fade. These should include:
Who was present at the scene
Contact information for any witnesses
A description of what happened
Photos or videos of the scene
A description of weather conditions or any other special circumstances
---
When to File Your Claim
The state of Kentucky allows you a certain period of time to make your claim. This is known as a statute of limitations, and your claim may be dismissed if you file after the time limit has passed.
Per Ky. Rev. Stat. § 304.39-230, vehicle accident cases must be filed within two years of the date of the accident. For personal injury cases, you have one year, per Ky. Rev. Stat. § 413.140(1). If you're unsure which case you should file for your accident, your team can advise you.
Although the authorities will sometimes make exceptions to these limits, you should assume that they apply to your case. It's important to file your claim as soon as possible to allow time for hang-ups and to build a strong case.
What Losses Will My Claim Include?
We will have to study your case in detail before deciding how much we will demand. Generally, a claim will cover:
All your present and future medical expenses. This will include immediate and long-term treatment costs, such as therapy and rehabilitation.
Loss of earnings. We can claim the wages you'll lose while you're recovering from your accident. We also consider any loss of future earning potential if your accident caused an injury that means you can no longer work at your full capacity.
Pain and suffering. Your quality of life will probably be affected by your accident. This could be because of physical or emotional problems. You deserve compensation for the personal losses you suffer, as well.
Any damage to your personal property. In auto accident cases, this almost exclusively refers to your vehicle. Your lawyer will help you determine what property you can claim.
How Much Does Hiring a Lawyer Cost?
After an accident, money can be tight. The bills are piling up, and you might not be working. Perhaps you think that you can't afford to pay for legal representation. We've got you covered. With our system, you don't need to worry about unexpected costs.
When we take on a client's case, we operate on what is known as a contingency-fee system. This means that our fee comes out of your final settlement. If we don't settle, you don't pay. It's as simple as that; there are no hidden costs or hourly rates. We are paid by results, and as we'll be pushing for the most favorable financial award, you will find that this works in your favor.
Build Your Case With A Top Rated Accident Lawyer
If you need immediate assistance with a vehicle accident or personal injury, call our team now at 
800-333-9999
 to begin your free case review and schedule an initial consultation to get legal advice. Our law firm represents injured victims across many categories. Some popular cases our accident attorneys handle include:
---
How our Construction Vehicle Accident Lawyer Serving Bardstown Can Help
We take pride in our quality of service. If you decide to partner with us, our team will:
Interview all witnesses and review all the evidence
Establish who is responsible for your accident
Prepare a solid, detailed claim and present it on time
Handle all negotiations and correspondence for you
Decide on the sum that we can claim
Keep you up-to-date on the progress of your case
Answer any questions that you might have
We Take Care of Negotiations to Fight for Your Most Favorable Outcome
One of the main reasons to consider working with a lawyer is that negotiating with insurance companies can be confusing and taxing. Insurance providers prefer to settle most personal injury cases before they get as far as the courtroom.
This might sound like a good thing, but insurance companies will often press you to accept a quick and cheap settlement. You'll probably feel pressured to accept an offer that's far below what you need. When our lawyers field these offers, we can fight against unfair settlements and forge ahead toward a more favorable outcome.
---
Hire our Construction Vehicle Accident Lawyer for Your Bardstown Case
Schedule a no-obligation, free consultation. We will take a look at your case and decide how to proceed. This is a great chance to ask us any questions about your claim and allow us to give you peace of mind about the legal process.
Time is an important factor in personal injury claims, so contact a Bardstown construction vehicle attorney at 1-800-333-9999 today to schedule a free case review.