Begin Your Case With a Proven Personal Injury Law Firm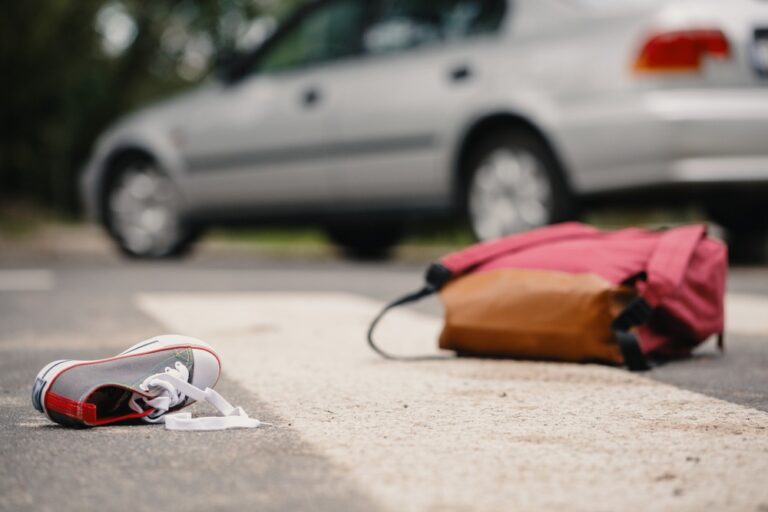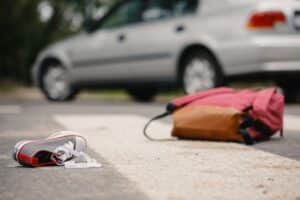 Meet Isaacs & Isaacs Personal Injury Lawyers. We're a client-centered firm of accident attorneys serving injured people in St. Joseph County, Indiana. If you or a loved one suffered bodily injury or harm due to negligence, we're ready to pursue compensation for your damages.
A South Bend personal injury lawyer can start building your case today. We offer free case reviews where you can learn about your claim's value, legal options, and more.
We charge no upfront fees for our legal services and only take payment if we secure monetary compensation on your behalf. Call us at 800-333-9999 at any time to speak to one of our dedicated South Bend personal injury lawyers and set up a free consultation.
We Represent Injured Accident Victims Across Many Categories. Some Personal Injury Cases We Handle Include:
Accidents With Trucks or Commercial Vehicles
Injuries & Wrongful Death Involving Driver Negligence (cell phone use, DUI)
Accidents With Uninsured Motorists
Whiplash Injury Accidents
Airbag Deployment Accidents
Takata Air Bag Recalls
Motorcycle Accident Injuries
Ridesharing: Lyft & Uber Accidents
Bicycle Accident Injuries
Hit and Run Accidents
Pedestrians Hit By a Vehicle
Head-On Collisions
Rear-End Collisions
Spinal Cord Injuries
"Our daughters were involved in a serious car crash when a man ran a red light! Isaacs & Isaacs knew exactly what to say and exactly what to do for us! They are not only highly professional but also very sincere in wanting to help get our girls every dollar deserved! We will always be grateful to the team of The Hammer for being so wonderful during our time of need! Thank you from our family to your law firm."
---
Hiring an Indiana Personal Injury Attorney with Our Firm
In his podcast, "Ask the Hammer," Attorney Darryl Isaacs – the Hammer – answers questions about how he and his team serve clients to help get them the compensation they need. Play the episode below:
---
Our Lawyers Help Clients Injured in These Situations
Our South Bend personal injury practice areas include:
Car accidents
Truck accidents
Bus accidents
Train accidents
Bicycle accidents
Pedestrian accidents
Rideshare and self-driving car accidents
Wrongful death cases
Catastrophic injuries
Each of these personal injury cases involves proving one thing: negligence.  We could recover compensation if we can prove that another party's negligence caused your accident, injuries, damages, and losses.
Our Accident Law Firm Will Get Started on Your Case Immediately By:
Listening to your story
Answering your questions
Advising you what to do next
Investigating the accident scene and all other evidence related to your claim
Reviewing medical records, police reports, and all documents
Determining which parties are liable for your injury
Meeting with insurance adjusters
Helping you file your claim
Demanding a just settlement for all of your medical treatment and damages
---
Three Things to Know About Pursuing Compensation for a Personal Injury in Indiana
When we meet with injured claimants, we always share these three things up front:
You Have a Limited Time to File Your Personal Injury Lawsuit
The state applies a two-year filing deadline to most personal injury lawsuits, per IC § 34-11-2-4. This is one of the most important laws surrounding your case. If you don't file within this period:
You lose the right to seek damages through a lawsuit.
You couldn't sue the at-fault party for your losses.
The insurance company might deny or devalue your claim.
The insurance company would have the "upper hand" in negotiations.
You can keep the statutory deadline from expiring in your case by consulting with our firm. Our team of personal injury lawyers serving South Bend can manage each of your case's deadlines, including Indiana's statute of limitations.
No Out of Pocket Costs to Hire Our South Bend Personal Injury Lawyers
We understand that being injured in an accident can jeopardize your financial stability. That's why our South Bend injury lawyers offer help on a contingency fee basis. For you, this means:
Our attorney's fees come from your settlement.
You don't pay anything upfront for our help.
You pay nothing if your case doesn't succeed.
We'll outline our payment plan in writing at the beginning of our partnership. That way, you know exactly what to expect.
We're Ready to Pursue Fair Compensation for Each of Your Losses
Whether you were injured in a collision or another situation, your recoverable damages could include:
Past and future healthcare expenses
Lost income, tips, bonuses, and other employment benefits
Pain and suffering
The cost of fixing or replacing your car
Loss of future earning capacity
Disability
Scarring
Disfigurement
Loss of enjoyment of life
We're deeply sorry if you lost a loved one. We understand that compensation won't undo your grief and hardships. However, it can alleviate your financial concerns while you celebrate your loved one's life.
Compensation in a wrongful death case can account for:
Your loved one's healthcare expenses, including hospice
Your loved one's pain and suffering
Loss of consortium, household benefits, and parental guidance
Funeral expenses, including burial and cremation
Build Your Case With A Top Rated Accident Lawyer
If you need immediate assistance with a vehicle accident or personal injury, call our team now at 
800-333-9999
 to begin your free case review and schedule an initial consultation to get legal advice. Our law firm represents injured victims across many categories. Some popular cases our accident attorneys handle include:
---
What You Can Expect from Partnering with Our Team of South Bend, Indiana Personal Injury Lawyers
When you entrust your case to our South Bend personal injury lawyer, we will:
Determine Who Caused Your Accident
Indiana operates on a fault-based insurance system, per IC § 34-51-2-6. This makes establishing fault for your injuries crucial. That's because even if you contributed to one percent of your accident, this could reduce how much you can recover.
Consider this scenario. A truck accident injured you, and you have $1 million in damages. The trucker's fatigue caused 90 percent of the accident, while your own negligence caused 10 percent. In this case, because you were 10 percent at fault, you could only recover $900,000 for your personal injuries and other losses.
We will fight for everything you deserve. Yet, this requires investigating your case and gathering evidence – both of which we will do.
Collect Information to Support Your South Bend Personal Injury Case
We will find and use the following information to support your right to damages:
Security camera footage
Eyewitness testimony
Statements from field experts, such as accident reconstruction specialists
Your medical treatment records
The accident report
Information from your healthcare team
Your injury-related invoices and billing statements
Your own personal testimony
With this information, we can prove that because another party acted negligently and caused your accident and injuries, you deserve compensation.
Establish What You Are Owed
The insurance company hopes you don't understand what your damages are worth. That way, it can offer less than you need. We will consider the following when determining what constitutes a fair offer:
Your medical bills, diagnosis, and prognosis
The cost of your financial losses
Your missed time from work
Your mobility
Your ability to work and live independently
The extent of your vehicle's damage (if applicable)
Your percentage of fault
Our Personal Injury Lawyers Protect You from Insurance Companies
There is no such thing as an easy injury claim. Each case comes with its own complications. Sometimes, those challenges arise from bad-faith insurance practices. This is when the liable insurer purposefully delays or challenges your case.
We can shield you from these tactics:
The claims adjuster doesn't answer your phone calls or emails.
You're offered a substantially low settlement.
The insurance company pressures you into accepting an unfair offer.
The claims adjuster uses your criminal history or social media posts against you.
The insurance company avoids trying to pay your claim.
Our South Bend personal injury lawyer in South Bend will manage all communications with the insurance company, so you don't have to face these challenges alone.
File Your Lawsuit
Isaacs & Isaacs Personal Injury Lawyers has recovered over $2 billion in damages since we started serving injured people. We've recovered most of those funds by filing insurance claims.
However, we file lawsuits when insurance companies don't play by the rules or offer fair settlements. This involves managing your case's paperwork, filing your lawsuit within the statute of limitations, and arguing your right to damages.
You don't have to worry about anything while we advocate for your rights in court. We will manage everything your case requires.
---
Call Isaacs & Isaacs Personal Injury Lawyers Today!
Our injury team serving South Bend, Indiana is ready to start building your case today.
To learn more about working with our South Bend lawyers, call 1-800-333-9999 for your no-cost personal injury case review.