Begin Your Case With a Proven Motorcycle Accident Law Firm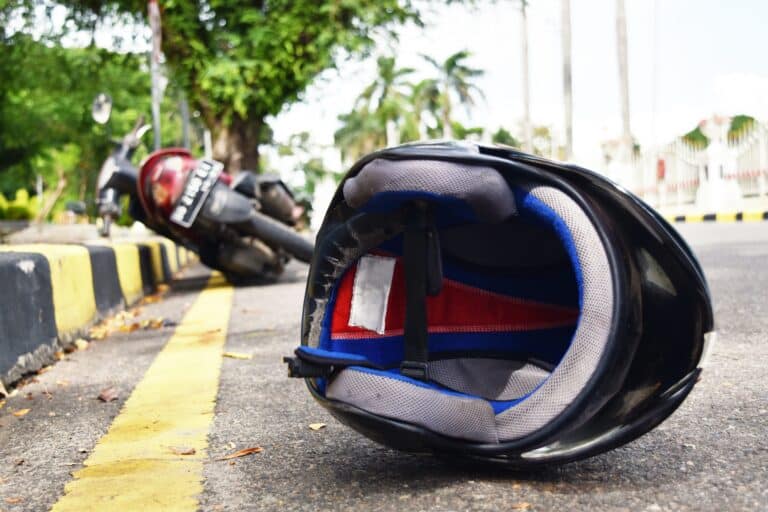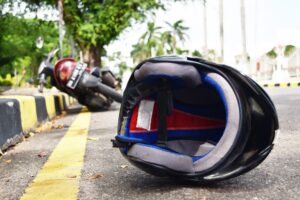 According to the National Safety Council, motorcycle accidents make up 14% of traffic accident fatalities. Even accidents that didn't result in death can result in significant consequences on the victim's well-being and health. The injuries might last for a few months, but some are more severe, leading to long-term effects that can plague you your entire life. Taking care of these injuries may require you to dig into your pocket, spending a large amount of money on medical bills.
A Shelbyville motorcycle accident lawyer can help relieve you of that burden. They can help get you compensation for your damages and assist you in filing the relevant claims. Issacs & Issacs Personal Injury Lawyers can help you focus on healing while we take on the insurance companies.
We charge no upfront fees for our legal services and only take payment if we secure monetary compensation on your behalf. Call us at 800-333-9999 at any time to speak to one of our dedicated Shelbyville motorcycle accident lawyers and set up a free consultation
We Represent Injured Accident Victims Across Many Categories. Some Personal Injury Cases We Handle Include:
Accidents With Trucks or Commercial Vehicles
Injuries & Wrongful Death Involving Driver Negligence (cell phone use, DUI)
Accidents With Uninsured Motorists
Whiplash Injury Accidents
Airbag Deployment Accidents
Takata Air Bag Recalls
Motorcycle Accident Injuries
Ridesharing: Lyft & Uber Accidents
Bicycle Accident Injuries
Hit and Run Accidents
Pedestrians Hit By a Vehicle
Head-On Collisions
Rear-End Collisions
Spinal Cord Injuries
"It was a pleasure to have the Isaacs & Isaacs team to help me after being hit by a truck as I was walking to the market. They went above and beyond to help with all I went through!"
---
Getting the Legal Perspective on Motorcycle Accidents – Audio Interview
In this podcast episode of Ask The Hammer, Darryl Isaacs and three other attorneys from Isaacs & Isaacs Personal Injury Lawyers (all bikers) review how motorcycle accident lawsuits work in this podcast episode. Listen below.
---
When To File a Claim
A motorcycle accident claim covers the consequences caused by the accident. This includes property damage, permanent or severe injuries, mental anguish, or even death. These physical, monetary, and psychological losses can be detrimental as you recover from the accident.
Medical bills and repair or replacement costs bring about staggering amounts of additional expenses that most people cannot afford. In such cases, a motorcycle accident lawyer can help you file a claim to get monetary assistance from the party or parties that caused the accident.
You will need to file your claims as soon as you can to ensure you fall within the statute of limitations. You can also file claims on behalf of a loved one who was severely injured in the accident or suffered wrongful death. Filing the claims earlier—and with the help of a lawyer—gives you and your lawyer access to fresh evidence and ensures you do it within the statute of limitations.
Our Accident Law Firm Will Get Started on Your Case Immediately By:
Listening to your story
Answering your questions
Advising you what to do next
Investigating the accident scene and all other evidence related to your claim
Reviewing medical records, police reports, and all documents
Determining which parties are liable for your injury
Meeting with insurance adjusters
Helping you file your claim
Demanding a just settlement for all of your medical treatment and damages
---
Build Your Case With A Top Rated Accident Lawyer
If you need immediate assistance with a vehicle accident or personal injury, call our team now at 
800-333-9999
 to begin your free case review and schedule an initial consultation to get legal advice. Our law firm represents injured victims across many categories. Some popular cases our accident attorneys handle include:
Statute of Limitations on Motorcycle Accidents
The statute of limitations refers to the deadline you have to start legal proceedings, including the process of filing accident claims. The statute of limitations varies per state and on a local level. In the state of Indiana, [LAWLAWLAW] sets this deadline at [#] years in most cases. There are some exceptions, which a motorcycle accident attorney may be able to identify.
The type of claim you want to file is another determining factor affecting how long your case lasts. Research your state laws and consult with your attorney to know which ones apply to you and get a better understanding of your legal requirements.
---
Common Causes of Motorcycle Accidents
The National Highway Traffic Safety Administration reports that riding a motorcycle after drinking is a significant factor in motorcycle accidents. Driving under the influence is a problem that many motorcycle riders and other road users face.
Alcohol and other drug usage brings about mild or severe impairment to your judgment, causes you to act without thinking, and warps your perception of objects around you. This puts you at risk of getting into an accident, which may hurt yourself and others on the road.
The most important thing when riding is to be aware of yourself and other road users. This gives you more control and allows you to avoid accidents. However, sometimes accidents can still happen unexpectedly, no matter how careful you are or what you did to prevent them.
Some of the most common causes of motorcycle accidents include:
Reckless driving
Speeding
Distracted drivers
Failure to notice traffic signs
Riding without protective gear
No matter the cause of the accident, you need to know the legal options available to you and the entitlements you may have to file claims. Contacting a Shelbyville motorcycle accident lawyer gives you a better understanding and lets you know the actions you should take if you are involved in one.
---
Steps to Take After a Motorcycle Accident
There is a lot of disorientation after an accident, but you need to stay calm and look after your safety and health. Get away from the accident scene and find a safe location if it is on a busy road or there is a lot of debris. Move anyone you can out of the way as well. Other steps to follow are:
Contact the Police
Call the police as soon as you can. This helps you build a strong case and gives you a police report that you can use when seeking compensation. The police may have other records that you can use to support your claim. This also gives you an opportunity to request medical assistance.
Do a quick assessment of your injuries and those of others involved. Request an ambulance if there is someone with serious injuries. This is important even when you think there are no serious injuries because some injuries might worsen without medical attention.
Collect Information
Gather information on all motorists in the accident. This includes the names, addresses, license plates, phone numbers, and insurance information of everyone involved. Your attorney can also request traffic or security camera footage to help identify the negligent party in case of a hit-and-run.
Call a Lawyer
A Shelbyville motorcycle accident lawyer can give you legal guidance, notifying you of the correct steps to take. The lawyer investigates and gathers evidence that will help you when you file a claim against the responsible party. Some of the things your lawyer may do include:
Collect police and medical records
Get visual footage of the scene
Gather witness statements
Investigate the driver's driving history
Negotiate fair compensation.
Notify Your Insurance Company
While this step is important, it may be smart to wait until after you talk to a lawyer. A lawyer can help you draft a statement to ensure you don't incriminate yourself. They can show you the words to use when describing the accident or communicate with your insurance carrier on your behalf.
---
Reach Out to a Motorcycle Accident Lawyer
At Isaacs & Isaacs Personal Injury Lawyers, we have a team of dedicated attorneys who can handle your case. With over 400 years of combined legal experience, we have the necessary skills to deal with your case and get you the compensation you deserve.
To learn more about working with our Shelbyville lawyers, call 1-800-333-9999 for your no-cost motorcycle accident case review.