Begin Your Case With a Proven Car Accident Law Firm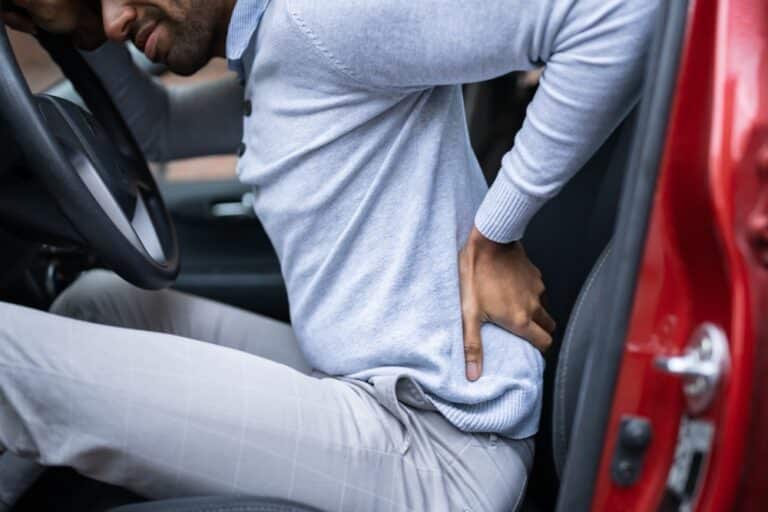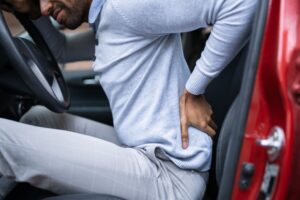 A car accident in Michigan City may cause you:
Financial hardship
Professional losses
Pain and suffering
Loss of a loved one
Other types of harm
A Michigan City car accident lawyer from Isaacs & Isaacs Personal Injury Lawyers will fight for a just and fair settlement for your losses. Let us take your case off your hands.
We charge no upfront fees for our legal services and only take payment if we secure monetary compensation on your behalf. Call us at 800-333-9999 at any time to speak to one of our dedicated Michigan City car accident lawyers and set up a free consultation.
We Represent Injured Accident Victims Across Many Categories. Some Personal Injury Cases We Handle Include:
Accidents With Trucks or Commercial Vehicles
Injuries & Wrongful Death Involving Driver Negligence (cell phone use, DUI)
Accidents With Uninsured Motorists
Whiplash Injury Accidents
Airbag Deployment Accidents
Takata Air Bag Recalls
Motorcycle Accident Injuries
Ridesharing: Lyft & Uber Accidents
Bicycle Accident Injuries
Hit and Run Accidents
Pedestrians Hit By a Vehicle
Head-On Collisions
Rear-End Collisions
Spinal Cord Injuries
"They're great to me. Used them twice and positive results both times. I wouldn't hesitate to contact them again if needed."
---
Getting the Legal Perspective on Car Accidents – Audio Interview
Car accident lawyer Darryl Isaacs — The Hammer — sat down to address legal and safety considerations when injured from a car crash in a recent radio episode of "Ask The Hammer," the podcast exploring the legal matters that matter most. There are many elements at play when knowing what to do after a car accident. Listen to the episode directly below.
---
What Should You Do After a Car Accident in Michigan City?
Priorities for any car accident victim should be:
Seeking Medical Attention
Your health is the most important concern after a car accident in LaPorte County. If you haven't already received thorough medical treatment, you should do so as soon as possible. By getting medical treatment, you will:
Receive a diagnosis for all accident-related injuries
Ensure you're treating your injury properly
Protect yourself from suffering additional injuries, or allowing existing injuries to worsen
Make sure you get documentation of all medical care.  Establishing that your injuries are accident-related is important. You may also seek reimbursement for all medical care—paperwork will be useful during settlement negotiations.
Securing Legal Representation
An attorney from our firm can help you navigate through the complex process of pursuing your injury claim so you can focus on recovering from your injuries. They will help gather medical records from your treatment providers. Most importantly, an attorney can protect your rights.
You may need to contact insurance companies after your collision. They may even contact you. If you say even one wrong thing, you could compromise your ability to obtain compensation. In the worst case, you may admit fault for your accident—without even knowing it.
A Michigan City car accident lawyer will protect you, first and foremost. Our team will help you in a variety of other ways, too.
Our Accident Law Firm Will Get Started on Your Case Immediately By:
Listening to your story
Answering your questions
Advising you what to do next
Investigating the accident scene and all other evidence related to your claim
Reviewing medical records, police reports, and all documents
Determining which parties are liable for your injury
Meeting with insurance adjusters
Helping you file your claim
Demanding a just settlement for all of your medical treatment and damages
---
Why Isaacs & Isaacs Personal Injury Lawyers?
Car accident cases are one of our foremost practice areas. We serve accident victims in  Michigan with tenacity and empathy, seeking the maximum recoveries that they deserve. We will bring the same dedication to your car accident case.
Clients choose Isaacs & Isaacs Personal Injury Lawyers because:
Our Attorneys Have a Proven Record of Winning Compensation
When we start a case, we evaluate your damages which helps determine how much compensation the client deserves. In some cases, this cannot be evaluated until the full extent of medical treatment, injuries, and other damages are identified. We fight for maximum recovery for our clients. We may obtain an insurance payment, settlement, or judgment—what matters most is that you receive a fair and just recovery.
We have many case victories to our name. We've secured several million-plus-dollar and six-figure judgments and settlements for car accident victims. In total, we've secured $1 billion for our clients. This record of success is important when you're choosing your law firm.
We Have Ample Resources
We employ attorneys, paralegals, and support staff. Our firm also works with third parties that may help your case, including experts and investigators.
We also have a state-of-the-art mock courtroom that we use to prepare for trials. When you hire us, you gain access to all these benefits.
We Put Our Clients First
Expect first-class client care when you hire our team. We will:
Answer your phone calls and emails promptly
Provide a direct line to your attorney
Ensure you're comfortable with how we handle your case
Keep you informed of your case's progress
A car accident lawyer is more than just a lawyer—they're your greatest advocate in a time of need. Let a lawyer from our team fight for you.
Build Your Case With A Top Rated Accident Lawyer
If you need immediate assistance with a vehicle accident or personal injury, call our team now at 
800-333-9999
 to begin your free case review and schedule an initial consultation to get legal advice. Our law firm represents injured victims across many categories. Some popular cases our accident attorneys handle include:
---
We Will Assess the Value of Your Case
No two car accident cases in Michigan City are the same. We'll conduct an in-depth investigation into your collision. We'll identify which losses you've suffered, including:
Medical expenses
Property damage
Rehabilitation costs
The cost of temporary transportation
Pain and suffering
Treatment for pain and suffering
Lost wages
Lost earning power
The loss of a loved one
Your injuries are unique, as are your economic and non-economic losses. We will evaluate the value of your present and future damages.
We'll Identify All Parties Who Owe You Compensation
The National Highway Traffic Safety Administration (NHTSA) suggests that motorists usually cause accidents, so, a motorist may be liable for your accident. This is not always the cause, though.
Someone may be liable instead of or in addition to a motorist. Those parties may include:
The at-fault motorist's employer
A vehicle or parts manufacturer
Michigan City
A mechanic
A pedestrian
Anyone else with legal responsibility for your losses
We use the negligence standard to determine liability (though other standards may also apply). Someone is generally negligent when they act unreasonably and cause harm.
Other Duties That We Handle for Car Accident Victims in Michigan City
We do everything necessary to complete clients' cases. This generally means:
Seeking evidence from your collision
Obtaining witness accounts
Obtaining the police report for your accident
Getting documentation for your damages
Filing all case-related paperwork
Communicating with insurance companies and defendants' attorneys
Engaging in settlement negotiations
Filing a lawsuit if necessary
Many civil cases do not require filing suit. However, we will not hesitate if filing suit in preparation for a trial is necessary in your case.
---
We Only Receive a Fee If We Secure Compensation for You
We know that car accident victims are, in many cases, under significant financial pressure. Substantial medical bills and lost income can cause intense frustration and anxiety. We help by requiring no upfront or out-of-pocket payment from our clients.
Our attorneys work on a contingency fee basis, which means they only receive a fee if they win your case. If we don't secure an insurance payment, settlement, or judgment, then you owe us nothing.
---
Call Isaacs & Isaacs Personal Injury Lawyers for a FREE Consultation
With a Michigan City car accident lawyer from our firm leading your case, you can focus on your recovery. You don't have to worry about your claim or lawsuit in Michigan City—we will handle it. We'll meet with you to ensure you're comfortable with our plan for your case.
Call Isaacs & Isaacs Personal Injury Lawyers today for a free consultation. This is an opportunity to ask questions and get to know our firm.
To learn more about working with our Michigan City lawyers, call 1-800-333-9999 for your no-cost car accident case review.