Begin Your Case With a Proven Motorcycle Accident Law Firm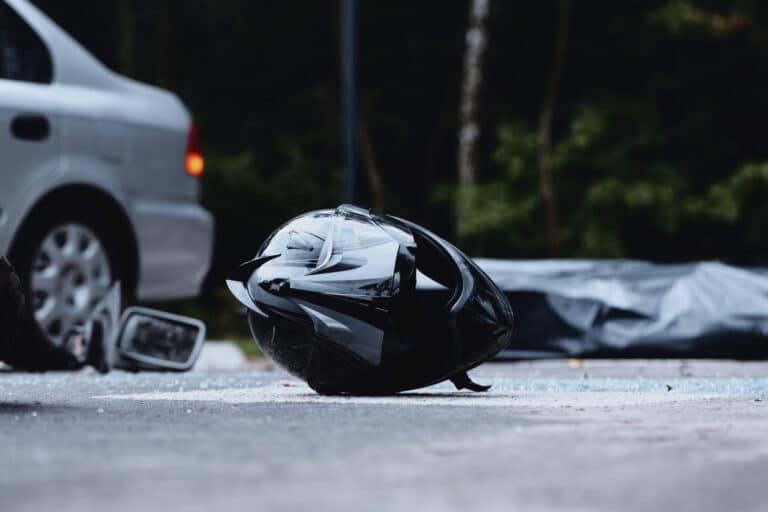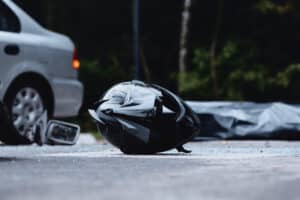 The injuries sustained from motorcycle accidents have the potential to be life-changing. This is because motorcycles are much smaller than the vehicles they collide with. In addition, they leave the rider exposed to impact. Drivers may disregard or fail to notice motorcycles on the road, leading to accidents.
If you have been involved in a motorcycle crash due to another person's negligence, you have the right to seek compensation. Recovering damages can help you pay for costs you incur due to the collision. A La Porte motorcycle accident lawyer can help you navigate the claims process to ensure you obtain compensation.
We charge no upfront fees for our legal services and only take payment if we secure monetary compensation on your behalf. Call us at 800-333-9999 at any time to speak to one of our dedicated La Porte motorcycle accident lawyers and set up a free consultation.
We Represent Injured Accident Victims Across Many Categories. Some Personal Injury Cases We Handle Include:
Accidents With Trucks or Commercial Vehicles
Injuries & Wrongful Death Involving Driver Negligence (cell phone use, DUI)
Accidents With Uninsured Motorists
Whiplash Injury Accidents
Airbag Deployment Accidents
Takata Air Bag Recalls
Motorcycle Accident Injuries
Ridesharing: Lyft & Uber Accidents
Bicycle Accident Injuries
Hit and Run Accidents
Pedestrians Hit By a Vehicle
Head-On Collisions
Rear-End Collisions
Spinal Cord Injuries
"John came to our house and went over the legal part of it thoroughly and quickly, but he always made it more about us. I would recommend them to anybody because they're going to make sure that you're protected. It just always felt like we were dealing with family instead of a legal process."
---
Getting the Legal Perspective on Motorcycle Accidents – Audio Interview
In this podcast episode of Ask The Hammer, Darryl Isaacs and three other attorneys from Isaacs & Isaacs Personal Injury Lawyers (all bikers) review how motorcycle accident lawsuits work in this podcast episode. Listen below.
---
Common Motorcycle Accident Injuries
In many motorcycle accidents, victims sustain injuries to the lower part of their bodies, chest, and head. Broken bones are also one of the most common injuries that victims sustain. Some possible long-term injuries include facial disfigurement and brain damage. Other injuries may take some time to manifest. They include sprains and concussions.
Your injuries in a motorcycle crash are determined by your motorcycle's size and that of the vehicle you collided with. The speed that both parties were using also plays a role. Depending on the seriousness of your injuries, you may need to stay in hospital for an extended period. You may also need numerous physical therapy sessions for a long time after the crash. Long treatment periods can take a toll on your finances.
You may have followed motorcycle safety best practices but suffered from the other party's negligence. A motorcycle accident lawyer can help you seek compensation from the liable party's insurance. They can also account for future expenses when claiming damages. This can ensure you get the chance to make a full recovery.
Our Accident Law Firm Will Get Started on Your Case Immediately By:
Listening to your story
Answering your questions
Advising you what to do next
Investigating the accident scene and all other evidence related to your claim
Reviewing medical records, police reports, and all documents
Determining which parties are liable for your injury
Meeting with insurance adjusters
Helping you file your claim
Demanding a just settlement for all of your medical treatment and damages
---
Build Your Case With A Top Rated Accident Lawyer
If you need immediate assistance with a vehicle accident or personal injury, call our team now at 
800-333-9999
 to begin your free case review and schedule an initial consultation to get legal advice. Our law firm represents injured victims across many categories. Some popular cases our accident attorneys handle include:
Things To Look Out for After a Motorcycle Accident
In the days following a motorcycle accident, you may experience injury symptoms that were not there before. This is because some injuries take time to develop. If you go to the hospital immediately after a crash, which you should, a doctor may detect these injuries. It would help if you also looked out for calls from the insurance company representative. The agent may want to get the details of your crash.
In your interaction with an insurance representative, a rule of thumb is to ensure you provide factual answers. If you give your opinion, there is a risk that you might say something that compromises your chances of getting compensated. The representative may also ask to record your conversation, which can be your official statement. You have the right to deny such a request until you consult a motorcycle accident lawyer.
Pay attention to any offers you receive from the insurance provider. Most times, the initial offer is too low. If you accept it, you lose the opportunity to file a lawsuit or request more money in the future. A lawyer can handle the case as you seek treatment. They can also talk to the insurance company on your behalf. The attorney can also suggest whether to accept an offer if it is fair.
---
Compensation Following a Motorcycle Accident
A motorcycle and vehicle collision is more likely to be fatal for the motorcyclist than a driver. Given this bitter truth, you might wonder what compensation you can get after a crash. You may receive compensation for current and future medical costs and lost income.
After a crash, you may find that activities and hobbies you previously enjoyed no longer bring you pleasure. This could be because of the physical injuries or emotional harm you suffered. If this is the case, you can get compensation for the loss of enjoyment of life. Other times the severe pain from your injuries prevents you from leading a good life. For this, you are entitled to compensation for pain and suffering.
Motorcycle crashes may also lead to permanent disfigurement and scarring. This may keep you from social interactions due to embarrassment. Scarring may limit your movement of that body part. You can also recover damages if you suffer permanent scarring and disfigurement. Your La Porte motorcycle accident lawyer can help you determine which damages you can claim.
---
Establishing Liability in a Crash
Indiana is one of the at-fault states in the country. Thus, the person responsible for a motorcycle accident bears the responsibility of paying damages. You have to show that the other person was responsible for the accident to obtain compensation. Also, proving negligence is essential if you want to recover damages.
You can have partly demonstrated negligence by showing that the other party had a duty of care and breached it. To fully show negligence, you can also show that you suffered injuries and damages due to the crash. This may seem not very easy for you to handle on your own. A motorcycle accident lawyer knows how to carry out the process.
You have a shot at recovering damages by proving the other party's negligence. A motorcycle accident lawyer can gather evidence and consult experts to help determine liability. The evidence can also help them counter any claims by the insurance that you were at fault when you were not.
---
La Porte Motorcycle Accident Lawyer Services
Injuries and fatalities from a motorcycle accident can occur even when the rider takes all the necessary precautions. Sometimes, the other party may show carelessness by failing to respect a motorcyclist's right to use the road.
If you or your loved one suffered an injury or death at the hands of such a negligent party, you deserve to recover damages. Call a La Porte motorcycle accident lawyer today for a free consultation. We fight for fair compensation for accident victims.
To learn more about working with our La-Porte lawyers, call 1-800-333-9999 for your no-cost motorcycle accident case review.