Begin Your Case With a Proven Truck Accident Law Firm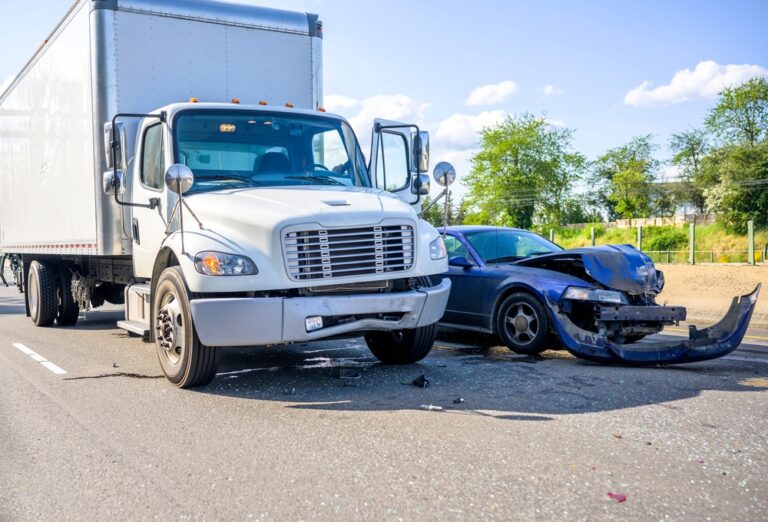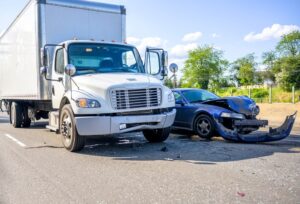 Getting injured in a truck accident can cause various financial, physical, and emotional challenges. You may suddenly find yourself facing mounting medical expenses, missed time at work, or difficulty performing everyday tasks on your own. A Hobart truck accident lawyer from Isaacs & Isaacs Personal Injury Lawyers can lighten your burden and help build a case against the at-fault truck driver.
We charge no upfront fees for our legal services and only take payment if we secure monetary compensation on your behalf. Call us at 800-333-9999 at any time to speak to one of our dedicated Hobart truck accident lawyers and set up a free consultation.
We Represent Injured Accident Victims Across Many Categories. Some Personal Injury Cases We Handle Include:
Accidents With Trucks or Commercial Vehicles
Injuries & Wrongful Death Involving Driver Negligence (cell phone use, DUI)
Accidents With Uninsured Motorists
Whiplash Injury Accidents
Airbag Deployment Accidents
Takata Air Bag Recalls
Motorcycle Accident Injuries
Ridesharing: Lyft & Uber Accidents
Bicycle Accident Injuries
Hit and Run Accidents
Pedestrians Hit By a Vehicle
Head-On Collisions
Rear-End Collisions
Spinal Cord Injuries
"It was a pleasure to have the Isaacs & Isaacs team to help me after being hit by a truck as I was walking to the market. They went above and beyond to help with all I went through!"
---
Getting the Legal Perspective on Car Accidents – Audio Interview
Car accident lawyer Darryl Isaacs — The Hammer — sat down to address legal and safety considerations when injured from a car crash in a recent radio episode of "Ask The Hammer," the podcast exploring the legal matters that matter most. There are many elements at play when knowing what to do after a car accident. Listen to the episode directly below.
---
The Kinds of Damages You Can Receive in a Hobart Truck Accident Cases
You may be compensated for a variety of losses, including, but not limited to:
Current and upcoming medical bills
Lost income
Reduced earning capacity
Car repair bills
Pain and suffering
Permanent disfigurement
If your loved one succumbed to their truck accident injuries, you and your family can collect wrongful death compensation. You may request reimbursement for your loved one's end-of-life medical bills and funeral expenses.
Follow Indiana's Statute of Limitations to Recover Your Damages
The state restricts how long you have to pursue damages from the other party. Under IC §34-11-2-4, you generally have two years to file a personal injury lawsuit. This timeline may change based on the circumstances of your case, but exceptions aren't very common.
If you wait too long to take legal action, you may forfeit your right to financial recovery. Should you give our lawyers adequate notice, we will work to ensure that you meet the deadline.
Our Accident Law Firm Will Get Started on Your Case Immediately By:
Listening to your story
Answering your questions
Advising you what to do next
Investigating the accident scene and all other evidence related to your claim
Reviewing medical records, police reports, and all documents
Determining which parties are liable for your injury
Meeting with insurance adjusters
Helping you file your claim
Demanding a just settlement for all of your medical treatment and damages
---
How Much It Costs to Hire a Hobart Truck Accident Lawyer on Our Team
Because Isaacs & Isaacs Personal Injury Lawyers works on a contingency fee basis, we require no upfront fees or costs for taking truck accident cases. Instead, we charge a fee when we obtain compensation. You and your lawyer will agree on the percentage they will take as their fee and discuss costs so there are no surprises.
Build Your Case With A Top Rated Accident Lawyer
If you need immediate assistance with a vehicle accident or personal injury, call our team now at 
800-333-9999
 to begin your free case review and schedule an initial consultation to get legal advice. Our law firm represents injured victims across many categories. Some popular cases our accident attorneys handle include:
When You Have Isaacs & Isaacs Personal Injury Lawyers on Your Side
Our team can put our more than 400 years of collective experience to work when we take your Hobart truck accident case.
Some of the tasks we can take over on your behalf include:
Ordering the crash report
Requesting access to employee records, black box information, and log-in information
Collecting photographs of the damaged vehicles, different angles of the crash, and your injuries
Ordering video surveillance that captured the accident in action
Talking to your doctors and reviewing your medical records
Negotiating for fair damages
Establishing the liable party
Calculating the full extent of your damages
If your Hobart truck accident lawyer and the other party's insurance company cannot agree on a settlement, then we can prepare your case for a trial.
---
Learn More About Working With Us from Past Clients
Isaacs & Isaacs Personal Injury Lawyers has a proven track record in which we have helped our clients in Kentucky, Ohio, and Indiana recover over $2 billion in settlements and verdicts. Some of our truck accident case outcomes include:
$10 million after a semi-truck hit a man's car head on, killing him
$1.25 million for a couple who suffered severe broken bones and fractures after a UPS truck failed to yield and hit them
$3.5 million for a woman who was hit head-on by a concrete truck, causing her to suffer a traumatic brain injury, fractured ankle, and tricep wounds
When you hire Isaacs & Isaacs Personal Injury Lawyers, you can rest easy knowing that our team will work tirelessly on your behalf. Look at what previous clients said about working with us:
"Isaacs and Isaacs represented me and helped me get the cash I was entitled to, to help make up for what I spent on treatments that insurance didn't cover, over-the-counter items, etc… Mark was very helpful and friendly and professional. Would highly recommend." – Chelsea H.
"Use them after my accident and was treated well. They were professional and I received my settlement in a reasonable time frame.' – Chris H.
---
Common Causes of Truck Accidents
Your truck accident could have happened due to:
Following too closely:It takes a long time for a truck to stop on a highway or a busy roadway. Failure to maintain enough distance may lead the driver to rear-end the driver in front of them.
Mechanical failure:Semi-trucks require extensive maintenance. If the trucking company doesn't conduct regular maintenance checks, then they may be held liable for accident damages.
Distracted driving: A driver can cause an accident if they were texting, talking on the phone, or distracted in another way instead of staying fully focused on the road.
Fatigued driving: If the truck driver doesn't take regular breaks, he'll be less alert and may doze off while driving.
Poor hiring practices: Sometimes, trucking companies don't carry out thorough background checks or enforce safety measures. This lack of training and attentiveness may lead to a truck crash.
In the event the truck driver caused the accident, then the trucking company will likely be financially accountable for your damages. Under the vicarious liability principle, employers are responsible for their employees' actions.
---
What Are Some of the Most Common Truck Accident Injuries?
Unfortunately, truck accidents can lead to serious injuries, including:
Traumatic brain injuries (TBI)
Internal bleeding
Whiplash
Spinal cord injuries
Broken or fractured bones
Lacerations and contusions
Burns
It's crucial for you to seek medical care after a truck accident. Your doctor can diagnose all of your injuries and start your treatment regimen right away.
Also, the sooner you visit a doctor, the easier it is to show the connection between the truck collision and your injuries. That way, the insurance company may be less likely to dispute your claim.
---
Start Working With Isaacs & Isaacs Personal Injury Lawyers Today
Whether you were in a truck accident on I-80 or a side street in Hobart, our lawyers can build an effective case for compensation on your behalf.
To learn more about working with our Hobart lawyers, call 800-333-9999 for your no-cost truck accident case review.