Begin Your Case With a Proven Truck Accident Law Firm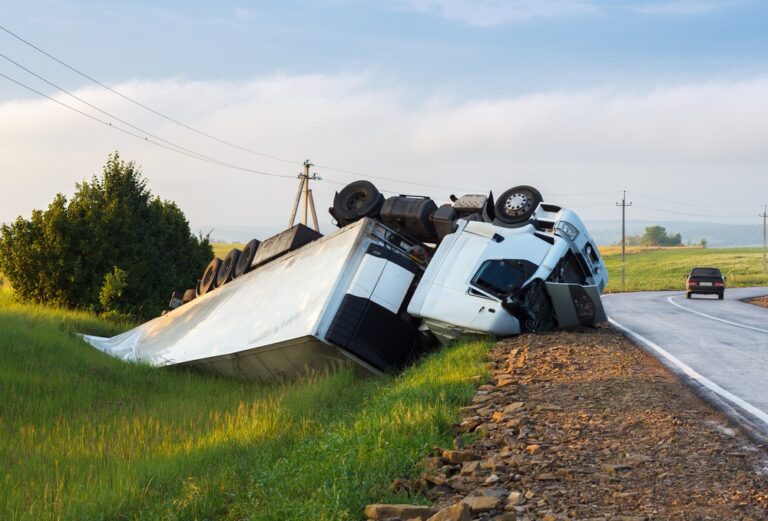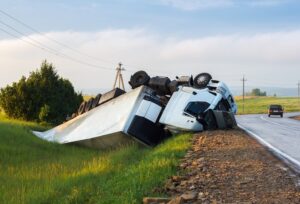 You could have suffered injuries in a truck accident. Our Fishers truck accident lawyer is ready to help families impacted by these situations. You could get help from Isaacs & Isaacs Personal Injury Lawyers and recover compensation for your terrifying experience.
We charge no upfront fees for our legal services and only take payment if we secure monetary compensation on your behalf. Call us at 800-333-9999 at any time to speak to one of our dedicated Fishers truck accident lawyers and set up a free consultation.
We Represent Injured Accident Victims Across Many Categories. Some Personal Injury Cases We Handle Include:
Accidents With Trucks or Commercial Vehicles
Injuries & Wrongful Death Involving Driver Negligence (cell phone use, DUI)
Accidents With Uninsured Motorists
Whiplash Injury Accidents
Airbag Deployment Accidents
Takata Air Bag Recalls
Motorcycle Accident Injuries
Ridesharing: Lyft & Uber Accidents
Bicycle Accident Injuries
Hit and Run Accidents
Pedestrians Hit By a Vehicle
Head-On Collisions
Rear-End Collisions
Spinal Cord Injuries
Sometimes an auto accident injury is not evident until much later. Even if you haven't suffered a catastrophic injury you still may need medical treatment. You should seek medical care immediately, even if you don't think you are badly hurt. Some severe injuries may not be immediately apparent. This is the best way to physically and legally protect yourself and your loved ones.
"It was a pleasure to have the Isaacs & Isaacs team to help me after being hit by a truck as I was walking to the market. They went above and beyond to help with all I went through!"
---
Getting the Legal Perspective on Car Accidents – Audio Interview
Car accident lawyer Darryl Isaacs — The Hammer — sat down to address legal and safety considerations when injured from a car crash in a recent radio episode of "Ask The Hammer," the podcast exploring the legal matters that matter most. There are many elements at play when knowing what to do after a car accident. Listen to the episode directly below.
---
How Compensation Could Help You After a Fishers Truck Accident
The compensation available to victims harmed due to a truck accident falls into two categories (economic losses and non-economic losses). Some examples include:
Present and future medical and therapeutic expenses
Loss or reduction in earning potential and employment
Injuries, especially those that have long-term consequences (like handicap or paralysis)
Lost income
Emotional anguish as a result of pain and suffering
A decrease in the enjoyment of life
Wrongful death
The first stage in establishing your right to compensation is proving that the other party's negligent actions caused your injuries. Proving your losses in court in the instance of a truck accident might be difficult. You are only an individual up against – perhaps – a large organization with the financial means to retain top-tier legal counsel. Having an attorney on your side can benefit your case.
Our Accident Law Firm Will Get Started on Your Case Immediately By:
Listening to your story
Answering your questions
Advising you what to do next
Investigating the accident scene and all other evidence related to your claim
Reviewing medical records, police reports, and all documents
Determining which parties are liable for your injury
Meeting with insurance adjusters
Helping you file your claim
Demanding a just settlement for all of your medical treatment and damages
---
What Could Have Caused My Fishers Truck Accident?
Your accident could have occurred because of many different things, including:
Negligent Driving
The truck driver could have been tailgating you out of anger, using his cell phone behind the wheel, or driving while intoxicated (DUI).
A Negligent Trucking Company
The trucking company could be negligent for these possible reasons:
They advised the driver to work while drowsy in violation of Federal Motor Carrier Safety Administration (FMCSA) rules
They did not properly maintain the vehicle
They hired a driver with prior DUI charges
They overloaded the truck, making it harder for the driver to brake safely
A Municipality did Not Take Care of the Road
The party responsible for maintaining the road could have failed to repair a broken street light they knew was broken. They might have also installed an unsafe highway onramp or designed an unsafe intersection.
---
Which Party Will Pay for My Accident-Related Losses?
You might think the truck driver is exclusively responsible for the accident. However, your losses might be the result of other factors. Our team will establish which party or parties could be responsible for the payment of your accident-related losses.
Personal injury victims can often get monetary compensation from their own insurance company or the at-fault party's insurance company. You could do this by bringing a lawsuit in court and submitting an insurance claim. We'll recommend the best course of action for you.
Build Your Case With A Top Rated Accident Lawyer
If you need immediate assistance with a vehicle accident or personal injury, call our team now at 
800-333-9999
 to begin your free case review and schedule an initial consultation to get legal advice. Our law firm represents injured victims across many categories. Some popular cases our accident attorneys handle include:
---
Working with Isaacs & Isaacs Personal Injury Lawyers
You might be out of work for months or your whole life if injured in a truck accident. You might require intensive medical care or other long-term assistance to get you back on your feet. Some areas of your work and lifestyle may be permanently affected.
What Our Firm Can Do for You in Your Truck Accident Case
To lessen some of the pain and misery you've experienced, you could acquire the assistance of a Franklin truck accident lawyer. We could do the following during your recovery:
Determining the liable party (or parties)
Negotiating with the insurance companies on your behalf for fair compensation
Collecting all bills and any other evidence that proves your losses
Examining the scene and collecting evidence like accident reports and traffic camera footage
Taking the case to trial, if necessary
We Can Stand By You in Court, So You're Not Alone in Your Fight
If you need to take your case to court, our team will be there for you every step of the way. We have a mock courtroom on-site at our Cherokee Rd. facility in Louisville to help you prepare for a court case. Our in-house litigation team will prioritize your concerns.
Major trucking companies and their insurers retain legal teams that could try to minimize your injuries and avoid responsibility. However, our truck accident knowledge and resources can benefit you. If you don't know how to deal with the legal procedures involving courts and insurance companies, your Fishers lawyer will be there for you.
---
Our Past Clients Affirm Our Commitment to Accident Victims
We place your needs at the forefront when you retain our services. Our case results and our past clients' reviews reflect this:
"Would recommend them to anyone… Knowledgeable and friend[ly] staff as well… Definitely want them on your side" – Mathew S.
"Everything is excellent… with these guys. I highly recommend them… easy to work with." – Glen P.
---
We Know How Damaging and Dangerous Truck Accidents Can Be
When you're involved in an accident with such a gigantic vehicle, it's difficult to brush it off and move on. According to a Harvard study, around a quarter of truck drivers have fallen asleep behind the wheel. Many truck drivers are on the road for hours at a time every day.
The FMCSA states that In 2019, the number of individuals injured in large-truck collisions climbed by 7% to 160,000 – 5,005 of whom died in the same year.
These statistics are particularly alarming as trucks in the US are much heavier than cars, not to mention that they frequently transport dangerous commodities.
---
Contact Us Today, So We Can Get Started Fighting for Justice for You
For a free consultation, call Isaacs & Isaacs Personal Injury Lawyers. Don't worry; you will not be charged any fees or costs unless and until your Fishers accident case is won or settled.
Truck accident injury victims are not left to fend for themselves when our lawyers are in the picture.
To learn more about working with our Fishers lawyers, call 1-800-333-9999 for your no-cost truck accident case review.