Begin Your Case With a Proven Bicycle Accident Law Firm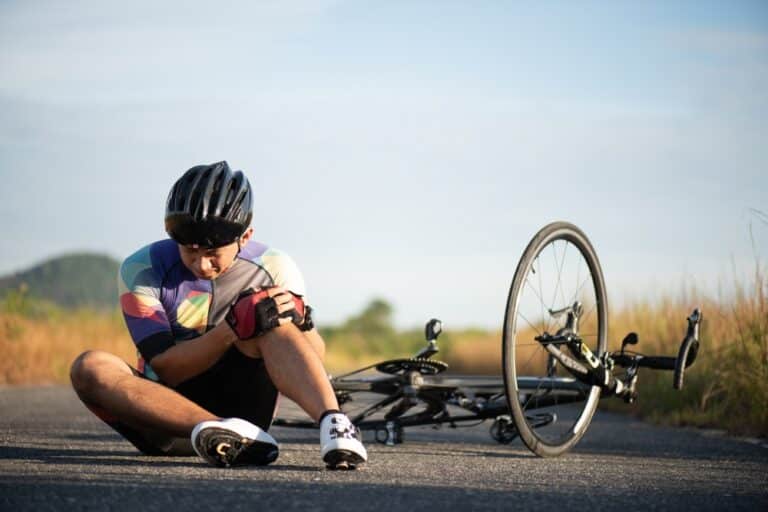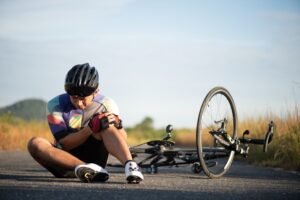 Bicycle accidents are common in the U.S. These accidents can cause severe injuries. If you were recently in this type of accident, you might have a right to claim compensation. To do this, you must establish negligence and file the claim as per the state laws. It may be best to hire an Anderson bicycle accident lawyer to protect your legal rights and increase your chances of fair compensation.
Our legal team can investigate your case, help you file a claim, negotiate with insurers, and litigate if necessary.
We charge no upfront fees for our legal services and only take payment if we secure monetary compensation on your behalf. Call us at 800-333-9999 at any time to speak to one of our dedicated Anderson bicycle accident lawyers and set up a free consultation.
We Represent Injured Accident Victims Across Many Categories. Some Personal Injury Cases We Handle Include:
Accidents With Trucks or Commercial Vehicles
Injuries & Wrongful Death Involving Driver Negligence (cell phone use, DUI)
Accidents With Uninsured Motorists
Whiplash Injury Accidents
Airbag Deployment Accidents
Takata Air Bag Recalls
Motorcycle Accident Injuries
Ridesharing: Lyft & Uber Accidents
Bicycle Accident Injuries
Hit and Run Accidents
Pedestrians Hit By a Vehicle
Head-On Collisions
Rear-End Collisions
Spinal Cord Injuries
Sometimes a bicycle accident injury is not evident until much later. Even if you haven't suffered a catastrophic injury you still may need medical treatment. You should seek medical care immediately, even if you don't think you are badly hurt. Some severe injuries may not be immediately apparent. This is the best way to physically and legally protect yourself and your loved ones.
"It was a pleasure to have the Isaacs & Isaacs team to help me after being hit by a truck as I was walking to the market. They went above and beyond to help with all I went through!"
---
Getting the Legal Perspective on Car Accidents – Audio Interview
Car accident lawyer Darryl Isaacs — The Hammer — sat down to address legal and safety considerations when injured from a car crash in a recent radio episode of "Ask The Hammer," the podcast exploring the legal matters that matter most. There are many elements at play when knowing what to do after a car accident. Listen to the episode directly below.
---
Causes of Bicycle Accidents
Apart from a driver's negligent actions, several other things can cause bicycle accidents. Some of the causes of these accidents include:
Motorists turning without warning or checking for cyclists nearby
Vehicle drivers running a stop sign
Poor visibility
Drivers passing a cyclist on the left and then making a right-hand turn in front of them
Poor road design or maintenance
Drivers or passengers opening their doors right in front of the bicyclist
Failing to account for bike lanes
Following vehicles too closely
Driving while distracted
Driving Under the Influence (DUI)
Mechanical or equipment failure
The cause of the accident can also determine the liable party or parties and how much compensation you can claim.
Our Accident Law Firm Will Get Started on Your Case Immediately By:
Listening to your story
Answering your questions
Advising you what to do next
Investigating the accident scene and all other evidence related to your claim
Reviewing medical records, police reports, and all documents
Determining which parties are liable for your injury
Meeting with insurance adjusters
Helping you file your claim
Demanding a just settlement for all of your medical treatment and damages
---
What You Should Do After the Accident
Your chances to claim maximum compensation after a bicycle accident starts right after the accident. If the accident was due to the negligence of a driver, a government entity, or a company, you might have a right to claim compensation. To do this, you should know what to do immediately after the accident. Some of the most critical steps to take after the accident are:
Calling 911
Taking pictures of the scene
Collecting the at-fault party's contact detail and insurance information
Collecting the contact information of the witnesses
Seeking medical attention
Taking pictures of your injuries
Keeping records, bills, and relevant documents
Calling a bicycle accident lawyer
Since what you do or say can affect your claim, your lawyer can give you legal advice to ensure you protect your claim. Remember to refrain from talking to the at-fault party or insurance company. Allow a lawyer to handle all aspects of your claim, including any correspondence.
Your lawyer can ensure you begin the process of claiming compensation immediately and file a claim or lawsuit as per your state laws. Remember, every state has a time limit or a deadline for when personal injury claims and wrongful death claims should be filed. If you fail to file the case as per the statute of limitations, you can lose your chance of claiming compensation and recovering damages.
Build Your Case With A Top Rated Accident Lawyer
If you need immediate assistance with a vehicle accident or personal injury, call our team now at 
800-333-9999
 to begin your free case review and schedule an initial consultation to get legal advice. Our law firm represents injured victims across many categories. Some popular cases our accident attorneys handle include:
Liability in Bicycle Accidents
When investigating your case, your lawyer can determine the cause of the accident and establish liability.
Depending on the cause of the accident, the liable party can be:
A Vehicle Driver: If the accident was due to a driver's negligent actions, such as DUI, fatigued driving, speeding, or running a stop sign, they might be liable for the accident.
Road Hazards: Suppose the accident was due to an uneven bike lane, potholes, or other hazardous conditions. The local, city, or state agency responsible for maintaining the road can be liable.
Bike Manufacturer: The bike manufacturer or a repair shop may be liable if the accident resulted from a mechanical failure or a defective bicycle part.
Negligent Cyclists: Cyclists can sometimes be fully or partially liable for their actions. Several regulations govern the use of bicycles on the road. Cyclists must adhere to state laws and regulations that involve using a bike on the road. If the accident was due to ignoring safety instructions, such as wearing reflective clothing or obeying traffic signals, the cyclist could be liable for their actions.
When investigating the case, your lawyer can establish negligence, including comparative negligence. Your lawyer can file a claim or lawsuit against the at-fault party, value your claim, and negotiate a fair settlement.
---
Damages to Recover From a Bicycle Accident
Bicyclists are vulnerable to several severe injuries. The injuries can result in a lifetime of medical costs and productivity losses depending on the accident. To help victims deal with such expenses, they can claim several economic and non-economic damages, such as:
Medical care expenses and related costs
Lost benefits and wages
Pain and Suffering damages
Physical therapy
Scarring and disfigurement
Loss of enjoyment of life
Post-traumatic stress disorder (PTSD)
If the accident were fatal, your lawyer would help you file a wrongful death claim. Depending on the age and role of the victim in the family, the surviving family member can claim medical bills, pain and suffering, loss of financial support, loss of companionship, and funeral and burial expenses.
The value of your claim can be determined by the severity of your injuries, the effects of the accident on your life, and your degree of fault if you are partly at fault for the accident.
---
Let an Anderson Bicycle Accident Lawyer Help
If you or a loved one is a victim of a bicycle accident, you may want to seek legal assistance as soon as possible. Bicycle accident lawyers understand state laws that govern such claims and can defend your rights for compensation. We're ready to discuss your case at Isaacs & Isaacs Personal Injury Lawyers to determine what recovery options are available.
To learn more about working with our Anderson lawyers, call 1-800-333-9999 for your no-cost bicycle accident case review.