Isaacs and Isaacs Represent a Family Killed in a Police Chase
Last updated Thursday, June 29th, 2023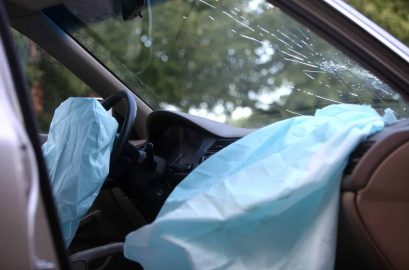 Isaacs & Isaacs Representing Mother for Children Who Died in Crash
The law firm of Isaacs and Isaacs will be the representing attorneys in a wrongful death lawsuit filed by Janae Carter, the mother of two babies, Prince and Princess Carter, who were killed in a police chase collision that took place November 29th, 2017 around 7 pm in the city of Evansville, Indiana.
Janae Carter and Terrance Barker were seriously injured in the collision. Terrance Barker, who is the father of the children, later died as a result of injuries sustained from the crash.
The filed legal complaint lists the following:
Plaintiffs:
JANAE CARTER, as well as SARAH JOHNSON AND JANAE CARTER as Personal Representatives of the ESTATES OF PRINCE AND PRINCESS CARTER
vs.
Defendants:
THE CITY OF EVANSVILLE AND FREDERICK McFARLAND
Public Details of the Case:
As reported by local news outlets, the details of the collision include the following:
After discovering a false license plate on a vehicle driven by Frederick McFarland, officers from The Evansville Police Department pursued McFarland who fled with an unknown passenger. The pursuit involved a high-speed vehicle chase, in which McFarland ran a stop sign, colliding with the vehicle of Janae Carter, Terrance Barker, and their two children Prince and Princess.
The resulting collision killed the two children, ages seven months and two years old, and later took the life of the father, Terrance Barker. Janae Carter continues to be treated for serious injuries.
The civil complaint lists a demand for a trial by jury and fair compensation for the damages sustained as a result of the collision. The causes of action center around allegations of negligence on the part of the driver, Frederick McFarland, and The City of Evansville and its agent, The Evansville Police Department.
No additional comments are available while the case is ongoing.
Additional coverage of this incident in the media:
+ First reports of the deadly collision
+ Report of the death of the father, Terrance Barker
The attorneys of Isaacs and Isaacs represent victims of personal injury caused by negligence in the states of Kentucky, Indiana, and Ohio as well as taking on semi-truck accident cases around the country. You can reach us 24/7 at 800-333-9999.