2020 Super Bowl Commercial News – Hammer In Space
Last updated Wednesday, June 28th, 2023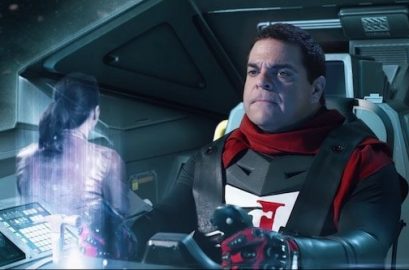 2020 Darryl Isaacs Super Bowl Commercial
The Hammer In Space 2020 Lawyer Super Bowl commercial is here! Watch below:

Super Bowl 54 – Who Won the Game?
Super Bowl LIV saw the Kansas City Chiefs prevail against the San Francisco 49ers with a final score of 31-20 with Shakira and Jennifer Lopez headlining the half-time show.
The 2020 Super Bowl Ad from Isaacs & Isaacs
The Hammer's Super Bowl Commercial ran locally in Kentucky and is now live on our YouTube Channel. See how The Hammer goes beyond lightspeed to take on Big Insurance aliens and villains. Will justice prevail? Be sure to visit the official Super Bowl Ad 2020 page from Isaacs and Isaacs!
Our Big Super Bowl Contest
The Isaacs and Isaacs 2020 Super Bowl Contest is happening now! Visit our contest page to win big prizes including a 55-Inch Smart Television, a chance to appear in a 2020 commercial with "The Hammer" and more!
Darryl Isaacs Commercial – Media Coverage
The Hammer participated in several entertaining interviews, sharing details about the making of the 2020 Hammer In Space Attorney Super Bowl Ad. Check out some of the videos and articles below! And don't forget to check out our exclusive Behind The Scenes page for this year's Darryl Isaacs Super Bowl Ad!
WDRB-TV in Louisville, KY Speaks With The Hammer
Watch The Hammer's Fox 56 Interview from WDKY-TV
---
Don't miss any of The Hammer's action-packed ads. Visit the official Isaacs & Isaacs Trending Commercials Page to see them all, and make sure you check out The Hammer's Super Bowl Ad YouTube Playlist to see just how far back our entertaining commercials go!