Understanding Truck Accident Lawsuits and Claims
Last updated Friday, October 13th, 2023

Hire a Skillful Truck Accident Lawyer to Maximize Your Settlement
Truck accidents cause more severe or life-threatening injuries than any other vehicle accident. You could be facing several months of medical expenses, lost earnings, and trauma. Some individuals have to live with permanent disabilities, or even lose their life. It's not uncommon to see victims walk away with six-figure and seven-figure settlements after a truck accident.
If you were involved in a truck accident, it's too late to do anything about the truck driver's negligence. But you can't afford to be negligent about your rights. You deserve to be fully compensated for your losses. But you need to take the right legal steps to achieve this.
Hiring a reputable truck accident lawyer is the most efficient way to protect your rights and maximize your settlement.
Alternatives to Trial
Not all truck accident cases go to court. 95 percent of injury claims are settled outside court. Litigation can be a complex and long-drawn process. It can be draining for both parties to keep fighting for years before a resolution.
Ideally, your lawyer should be able to achieve a fair settlement while negotiating your claim without escalating the issue all of the way to a jury trial. But sometimes, the party at fault will keep denying liability and try to lowball you. So taking your case to trial may be the last resort to win your settlement. Our firm will not shy away from trial!
Steps in Truck Accident Claims and Lawsuits
Navigating a truck accident claim or lawsuit can be a multi-layered process. A skillful truck accident lawyer will be armed and ready to take the right legal action at every stage.
Here are the essential steps involved in building a truck accident claim:
     

Assessing your damages

     

Investigating the accident and gathering evidence

     

Drafting an injury demand letter

     

Filing your injury claim

     

Negotiating with the insurance company

     

Filing a lawsuit to take your case to trial if negotiations fail
Timelines and Legal Considerations
You have to remember that insurers and courts maintain strict timelines for the legal process. It's hard to predict when your case will be settled since it depends on the complexity involved. But you still have to file your documentation and responses within the specified timeframes.
Most states allow a two-year window for filing a truck accident injury claim. So you can only seek compensation if you take legal action within two years from the date of your accident.
Dealing with Insurance Companies
You may have signed a contract with an insurance company, but it doesn't mean they're working for your best interests. Your payouts eat into their profits. So they do their best to find any reason to deny, underpay, or delay your claim. Why? The insurance companies could be some missing information, lack of evidence, or some other terms and conditions concealed in fine print. Or they may even trick you into accepting liability or undermining your injuries by using your statements against you. But they can't play these games with your lawyer.
Your lawyer knows the ins and outs of the claims process and the tactics insurers use. They'll gather all the documentation necessary and communicate with them without any slip-ups. They'll draft your injury demand letter in detail and properly document your losses.
The Role of Lawsuits
You can file a lawsuit directly against the party at fault for the accident. The insurance companies aren't going to be involved in the lawsuit. However, you can file a bad faith insurance lawsuit against them if you want to hold them accountable for mishandling your claim.
A lawsuit is initiated when your lawyer files a complaint in court. The other party will be summoned to respond to this legal document. Both sides will then go into the discovery phase to gather evidence and develop their legal strategies before the trial proceedings begin.
Building a Strong Lawsuit
Here are the elements of every successful injury claim and lawsuit:
     

Identifying the liable parties

     

Gathering enough evidence to prove liability while defending you from any fault

     

Documenting your economic and non-economic damages to present an accurate claim

     

Hiring a reputable truck accident lawyer to present your case and negotiate firmly
The Judge's Discretion
A judge ends up as the final authority in personal injury lawsuits when there's no jury involved. They allow both sides to present their demands and arguments.
After multiple rounds of examining the credibility of witnesses and evidence, they finally pass their judgment. They determine the settlement amount to be awarded to conclude the case.
Recoverable Damages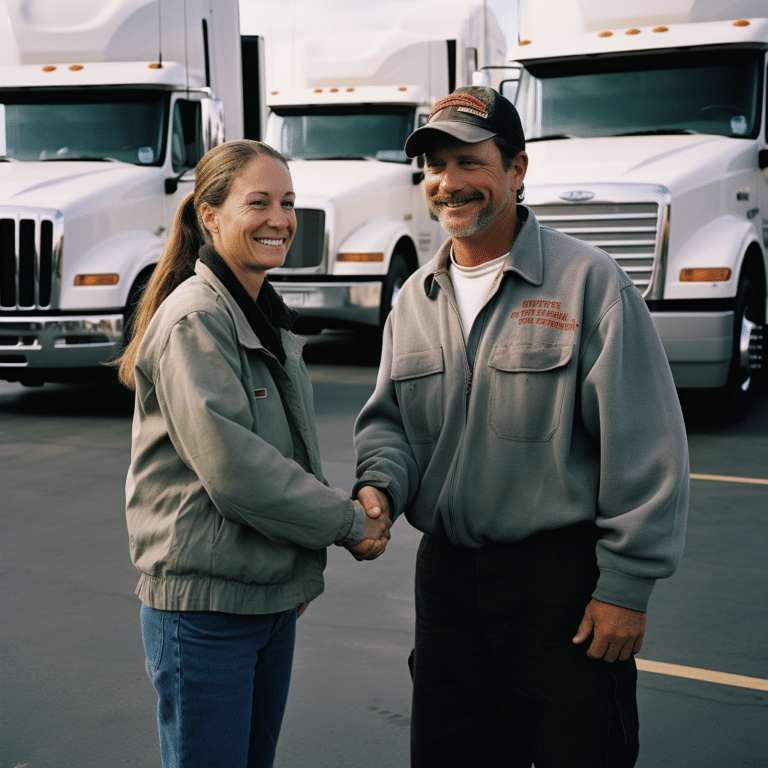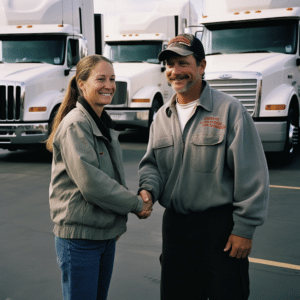 Here are the common types of damages victims of truck accidents usually try to recover:
     

Lost wages

     

Lost earning capacity

     

Surgical costs

     

Medications

     

Assistive devices

     

Emergency care and transportation

     

Hospital stays

     

Scarring and disabilities

     

Miscellaneous expenses related to the accident

     

Pain and suffering

     

Loss of companionship

     

Emotional distress

     

Lessened quality of life
Documenting Your Losses
Your evidence trail begins from the scene of the accident itself. You need to document every piece of credible evidence that exposes liability and damages. This includes visual evidence of your injuries and property damage, police accident report, medical reports, employment details, and much more.
You can only present a convincing claim when you have the paper trail to back up the losses you've suffered.
Frequently Asked Questions
What Documents Should I Keep for My Truck Accident Claim?
Here are some important documents you'll need to build a strong truck accident claim:
     

Photos and videos of your vehicle damage

     

Photos and videos of your injuries

     

Police accident report

     

Medical report and bills

     

Employment details

     

Insurance details

     

Contact information of eyewitnesses
Can I Obtain Compensation Without Going to Court?
Yes. Most truck accident cases get settled outside court after negotiations between insurers, their attorneys, and the injured parties involved.
What Are the Key Steps in a Truck Accident Claim?
Here are the key steps you must take while pursuing a truck accident claim:
     

Gather visual evidence of the accident scene and your injuries

     

Exchange contact and insurance information with the parties involved

     

Seek medical attention urgently and begin any recommended treatment protocol right away

     

Collect your police report from your accident

     

Notify your insurance company about the accident

     

Hire a skillful truck accident lawyer
How Does a Judge Decide the Outcome of a Lawsuit?
A judge allows both the plaintiff and defendant to present their arguments and evidence. They evaluate the merits and credibility of each side before deciding on a fair settlement. Judges also decide what evidence can be heard by the jury.
What Can I Recover in Damages After a Truck Accident?
Here are the common types of damages you can file a claim for:
     

Medical expenses

     

Lost earnings

     

Lost earning capacity

     

Scarring and disabilities

     

Any out-of-pocket expenses related to the accident

     

Pain and suffering

     

Loss of companionship

     

Emotional distress

     

Decreased quality of life
Can I Sue an Insurance Company Directly for a Truck Accident?
A personal injury lawsuit can only be filed against the party involved in the accident. However, you can file a bad faith insurance lawsuit against the insurer if you wish to take legal action for mishandling your claim. You can also sue your own insurance company if the defendant does not have enough insurance coverage to compensate you for your harm.
What Should I Do If My Insurance Claim Is Denied?
Hire a skillful truck accident lawyer to review your claim and the insurer's communications. They can appeal your claim and ensure any gaps are covered to process your claim smoothly. They can also file a lawsuit if needed to ensure you get what you deserve.