The Tracy Morgan Truck Accident
Last updated Monday, October 9th, 2023

How a Wal-Mart Truck Accident Lawsuit Helped Tracy Morgan Get a $90 Million Settlement
Tracy Morgan's fatal truck accident made headlines in 2014. He was riding in a limousine bus with his friends in New Jersey when a Wal-Mart truck crashed into it. His close friend Jimmy McNair lost his life and Tracy Morgan suffered life-threatening injuries too.
Morgan suffered multiple broken ribs, a shattered femur, and broke every bone in his face. He remained in a coma after the accident for eight days and couldn't regain his eyesight for a week after waking up. He also ended up with a severe TBI that led to a long struggle with depression, anxiety, mood swings, and other cognitive problems. He spent several months bound to a wheelchair and learning how to walk again.
This tragedy put a sudden halt to his promising career as a TV star and comedian since the debut of NBC's hit 30 Rock. It's safe to say that Morgan lost millions of dollars in medical expenses and lost earnings after the accident.
Fortunately, the tide turned in his favor when he successfully settled his Wal-Mart truck accident lawsuit for $90 million. It helped him make a dream comeback personally and professionally.
In this article, we'll dive deeper into the causes and consequences of this breakthrough Wal-Mart truck accident lawsuit.
The Fatal Crash and Its Causes
Tracy Morgan's legal team chose to sue Wal-Mart to get compensated for his losses. The investigation revealed that the Wal-Mart truck driver Kevin Roper had not slept for over 24 hours before the accident.
He was driving over the speed limit and was initially charged with vehicular homicide. Roper had taken up back-to-back shifts to keep up with his rigorous delivery schedule. He eventually pleaded guilty and secured a plea deal to avoid prison time.
However, this incident put the irresponsible safety management of Wal-Mart under the spotlight. It exposed the broader problem within the trucking industry, where drivers are overworked and under-trained. Drivers are incentivized to drive long hours at high speeds so that the company can make more profits.
Morgan's legal team pointed out that Wal-Mart neglected its responsibility of enforcing FMCSA's on-duty and off-duty limits. That's why Roper was able to get away with violating these rules and driving in an unfit state.
Congressional Actions and Controversies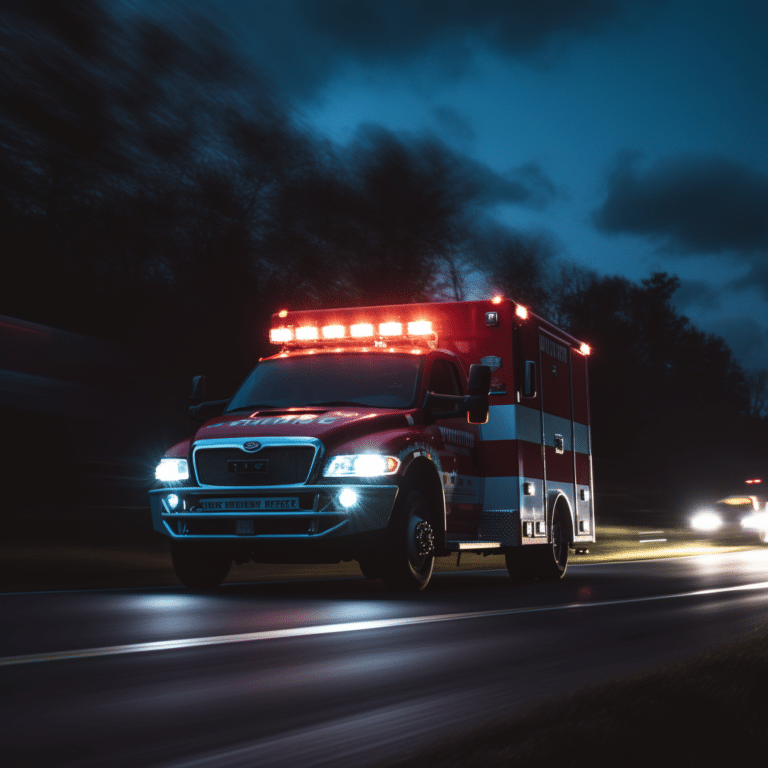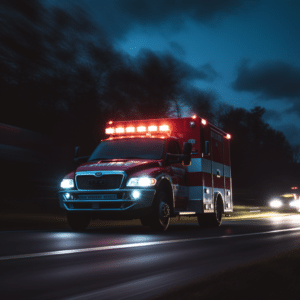 The FMCSA's "34-hour restart rule" was meant to regulate truck drivers' work hours and create healthier delivery schedules. So it was a shocker when the Congress decided to suspend it. It made truck drivers vulnerable to a high-pressure, high-output lifestyle that made them accident-prone once again.
The FMCSA introduced new federal regulations to reduce truck driver fatigue in 2013. It included new limitations on the maximum average work week, rest periods, and breaks. However, a Senate Appropriations Committee decided to temporarily suspend these regulations in 2014. They stated that the suspension should last until a study is conducted to prove the efficacy of these rules.
This controversial ruling led to a heated debate between politicians and trucking executives. Both sides struggled to find a sweet spot between productivity and safety.  President Obama criticized this suspension arguing that it would lead to greater truck driver fatigue.
Here are the important FMCSA changes introduced in 2013 to prevent truck driver fatigue:
Decreases the maximum average work week for truck drivers from 82 hours to 70 hours

Allows truck drivers who complete 60 hours of driving within seven days or 70 hours of driving within eight days to reset their working period if they rest for 34 consecutive hours

You must take a mandatory 30-minute break during the first eight hours of your driving shift



Voices in the Debate
Senator Cory Booker and Senator Richard Blumenthal led the fight to revoke this suspension. They expressed their concerns about the safety of truck drivers who are exploited by the industry.
They even brought up the devastating Tracy Morgan accident. According to them, it was a clear example of how a fatigued driver can turn a big rig into a killing machine.
Dave Osiecki, representing the American Trucking Associations, countered that the regulations led to safety risks and productivity losses.
Seeking Legal Recourse
It's no secret that a skilled lawyer can score a settlement that's three higher than anything you'd get without their help.
At Isaacs & Isaacs, we have helped our clients recover over $2 billion in settlements.
We know how devastating tractor-trailer accidents can be.
Leave it to us to take all your legal burden and pave the path to the best possible settlement.
We'll take care of the legal issues while you focus on getting better. Call our knowledgeable truck accident lawyer today for a free legal consultation.
Frequently Asked Questions
What were the main factors contributing to the Tracy Morgan tractor-trailer crash?
The Wal-Mart truck driver caused the accident due to fatigue and speeding. However, Wal-Mart was also held liable for failing to supervise the driver and ensuring he was complying with FMCSA regulations.
What is the "34-hour restart rule" and why was it suspended by Congress?
Truck drivers who complete 60 hours of driving in seven days or 70 hours of driving in eight days can reset their working period if they rest for 34 hours consecutively. This is known as the 34-hour restart rule. It was temporarily suspended by the Senate Appropriations Committee in 2014 till a study showing its potential and impact came out.
How did President Obama respond to the suspension of the rule?
President Obama opposed the temporary suspension of the updated 2013 FMCSA regulations to prevent driver fatigue. He argued that it would endanger both truck drivers and fellow motorists and pedestrians.
What were the 2013 regulations aimed at reducing driver fatigue?
Here are the FMCSA regulations introduced in 2013 to reduce truck driver fatigue:
     

Decreases the maximum average workweek

     

Introducing the 34-hour restart rule

     

Mandatory 30-minute break during the first eight hours of a driving shift
What are the arguments from both sides in the debate over trucking regulations?
Senator Cory Brooks and Senator Blumenthal argued that driver fatigue accidents are on the rise and cases like the Tracy Morgan accident prove their point.
On the other hand, Dave Osiecki, representing the American Trucking Association, took a stand against these regulations. He argued that there was no proven improvement in safety due to them. And they will deprive hard-working drivers and companies of the money they deserve.
What legal options are available to those injured in tractor-trailer accidents?
If you've been injured in a tractor-trailer accident, you're legally entitled to seek compensation from any party liable for your damages. Call us today for a free case review and let's fast-track your path to a fair settlement.