Begin Your Case With a Proven Workers' Comp Law Firm

What is Workers' Comp?
Workers' Compensation is state-regulated insurance to reimburse employees who are injured on the job. Workers' comp laws vary from state to state, but state laws generally have these things in common:
Workers' Compensation covers most but not all workers.
Workers' Compensation is insurance paid for by the employer.
You have a deadline to report an injury or illness to your employer.
Your employer must submit a report to the insurance company.
You have a deadline to file a claim.
Workers' Compensation bars you from suing your employer for most actions.
We charge no upfront fees for our legal services and only take payment if we secure monetary compensation on your behalf. Call us at 800-333-9999 at any time to speak to one of our dedicated Kentucky Workers' Comp lawyers and set up a free consultation.
We Represent Injured Accident Victims Across Many Categories. Some Personal Injury Cases We Handle Include:
Accidents With Trucks or Commercial Vehicles
Injuries & Wrongful Death Involving Driver Negligence (cell phone use, DUI)
Accidents With Uninsured Motorists
Whiplash Injury Accidents
Airbag Deployment Accidents
Takata Air Bag Recalls
Motorcycle Accident Injuries
Ridesharing: Lyft & Uber Accidents
Bicycle Accident Injuries
Hit and Run Accidents
Pedestrians Hit By a Vehicle
Head-On Collisions
Rear-End Collisions
Spinal Cord Injuries
Sometimes an auto accident injury is not evident until much later. Even if you haven't suffered a catastrophic injury you still may need medical treatment. You should seek medical care immediately, even if you don't think you are badly hurt. Some severe injuries may not be immediately apparent. This is the best way to physically and legally protect yourself and your loved ones.
"It was a pleasure to have the Isaacs & Isaacs team to help me after being hit by a truck as I was walking to the market. They went above and beyond to help with all I went through!"
---
Hiring a Kentucky Personal Injury Attorney with Our Firm
In his podcast, "Ask the Hammer," Attorney Darryl Isaacs – the Hammer – answers questions about how he and his team serve clients to help get them the compensation they need. Play the episode below:
---
Is Workers' Comp Insurance Coverage Dependent On Accident Facts?
Workers' Compensation Insurance coverage is a form of strict liability.
Before you file a claim, it is important to cover what costs are covered by workers' compensation. Whether the employer or worker is responsible or partly responsible for the accidental job-related injury or illness, the employer's insurance policy must bear the cost of:
Some states allow funeral expenses, as well as death benefits. Medical treatment
Lost wages
Death benefits to a surviving spouse
What you do after an accident at work can impact your workers' compensation claim. Your priority should be your safety and well-being. Always seek medical care after an accident to have proof of your injuries.
Report the incident to your manager immediately. Your manager or the HR department will let you know what documents you need to fill out for insurance purposes. Also, our lawyers can protect your best interest and help secure the benefits you need.
Can a Workers' Compensation Law Firm Sue Your Employer?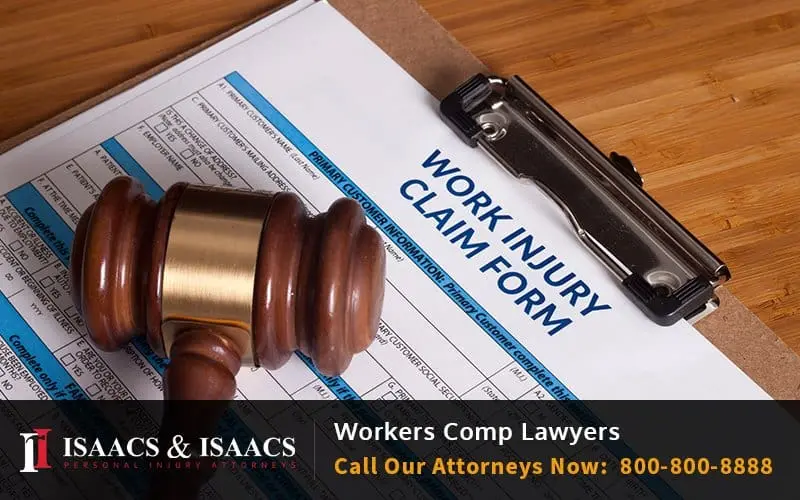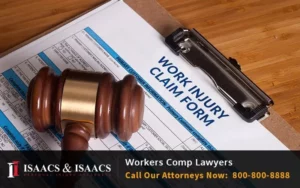 In most cases, you cannot sue your employer. However, you may be able to sue if there was an unsafe condition on the job that was in violation of Occupational Safety and Health Administration rules. OSHA governs workplace safety, and federal safety regulations are in a different jurisdiction than workers' compensation law.
If a third party is responsible for your injury, you can collect workers' compensation from your employer and also sue the third party. For instance, what if cleaning your office building is contracted out to another company? If you slip on wax buildup on the floor, you can, in most cases, sue the cleaning company. If your injury is due to malfunctioning equipment, you can file for workers' comp and sue the manufacturer.
Our Accident Law Firm Will Get Started on Your Case Immediately By:
Listening to your story
Answering your questions
Advising you what to do next
Investigating the accident scene and all other evidence related to your claim
Reviewing medical records, police reports, and all documents
Determining which parties are liable for your injury
Meeting with insurance adjusters
Helping you file your claim
Demanding a just settlement for all of your medical treatment and damages
---
Does Workers' Compensation Differ in Each State?
Each state has different laws governing workers' compensation, but most states have similar laws. Knowing the labor laws that impact your case is essential for filing workers' compensation claims correctly. We can help you navigate the legal framework of your claim.
If you were injured in a workplace accident in Kentucky, you might wonder who is eligible for workers' compensation. Kentucky workers' compensation law allows workers who are permanently disabled to receive permanent disability.
Some laws that may differ from state to state include time limits for how long you may receive benefits and whether you can elect to receive benefits in a lump sum. If you decide to take action, knowing when to file a lawsuit or collect workers' comp is crucial. Missing the deadlines can endanger your chances of recovering benefits.
In order to fully understand your state laws regarding workers' compensation, you should consult with an attorney with experience in workers' comp claims. The rules are complicated, and there are strict deadlines for filing a claim and for appealing if you are denied.
Build Your Case With A Top Rated Accident Lawyer
If you need immediate assistance with a vehicle accident or personal injury, call our team now at 
800-333-9999
 to begin your free case review and schedule an initial consultation to get legal advice. Our law firm represents injured victims across many categories. Some popular cases our accident attorneys handle include:
---
How Do I Know If My Employer Has Workers' Compensation Insurance?
Employers are required by law to carry workers' compensation insurance. The laws vary from state to state, but in most states, employers do not have to carry workers' compensation for the following types of employees.
Domestic workers
Agricultural workers
Contract workers
Temporary workers
Undocumented workers
Businesses with three or fewer employees
---
Begin Your Free Case Review with Isaacs & Isaacs Workers' Comp Lawyers
Employers have been known to lie to workers about coverage. If you would like help filing your workers' compensation claim, Isaacs & Isaacs' experienced workers' compensation lawyers are here to help you. We are on call around the clock to assist you with filing your claim or appeal.
To learn more about working with our Kentucky lawyers, call 1-800-333-9999 for your no-cost workers' comp case review.