Begin Your Case With a Proven Truck Accident Law Firm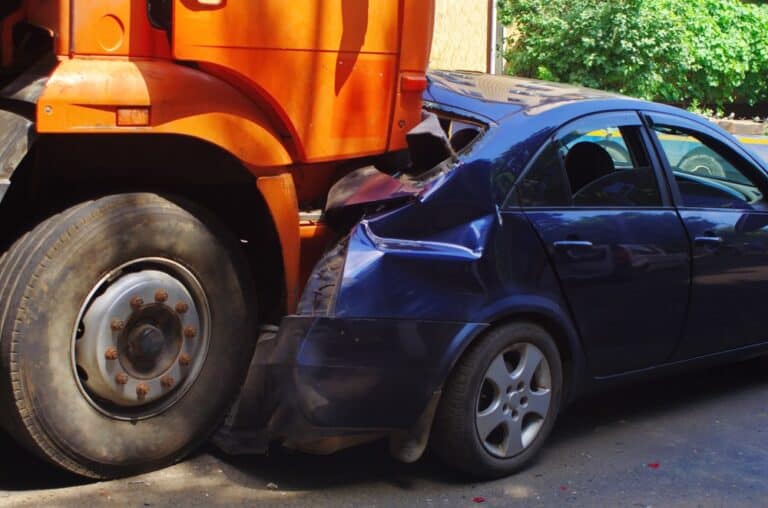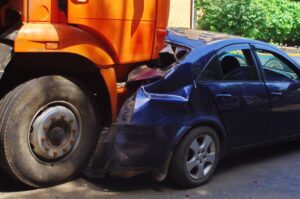 If you or a loved one was injured in a truck accident, the trucking company and driver could be liable for your losses. A New Castle truck accident lawyer at our firm can help you pursue the compensation you deserve.
At Issacs & Issacs Personal Injury Lawyers, we understand the emotional, financial, and physical toll a truck accident can take. Let us talk to the insurance company and handle the legal case so you can focus on recovering and spending time with your family after a serious wreck.
We charge no upfront fees for our legal services and only take payment if we secure monetary compensation on your behalf. Call us at 800-333-9999 at any time to speak to one of our dedicated New Castle truck accident lawyers and set up a free consultation.
We Represent Injured Accident Victims Across Many Categories. Some Personal Injury Cases We Handle Include:
Accidents With Trucks or Commercial Vehicles
Injuries & Wrongful Death Involving Driver Negligence (cell phone use, DUI)
Accidents With Uninsured Motorists
Whiplash Injury Accidents
Airbag Deployment Accidents
Takata Air Bag Recalls
Motorcycle Accident Injuries
Ridesharing: Lyft & Uber Accidents
Bicycle Accident Injuries
Hit and Run Accidents
Pedestrians Hit By a Vehicle
Head-On Collisions
Rear-End Collisions
Spinal Cord Injuries
"They're great to me. Used them twice and positive results both times. I wouldn't hesitate to contact them again if needed."
---
Hiring an Indiana Personal Injury Attorney with Our Firm
In his podcast, "Ask the Hammer," Attorney Darryl Isaacs – the Hammer – answers questions about how he and his team serve clients to help get them the compensation they need. Play the episode below:
---
Isaacs & Isaacs Provides Full Service for Truck Accident Victims
By choosing our personal injury firm, you will receive the following benefits:
Free consultations: We give you a free consultation where we discuss the accident to better understand your case.
No upfront fees or costs: We do not charge any fees or costs until we reach a fair settlement or win at trial.
We have an in-house litigation team that can represent you in the court system.
We have Spanish-speaking attorneys and paralegals on staff.
We manage your case from beginning to end, retrieving evidence, communicating with insurance companies, negotiating a settlement, and even representing you at trial if needed. Our goal is to get you the full compensation you deserve after a serious truck accident.
---
Our Truck Accident Lawyers Get Results
Our attorneys have over 400 years of combined legal experience. We have recovered over a billion dollars for clients in past case victories. Some of our past case victories for truck accident victims include:
$10 million for the family of a man killed when a semi-truck crossed the center line and struck his vehicle.
$5.525 million for a woman rear-ended by a tanker truck.
$3.65 million for a woman hurt when a semi-truck pulled in front of her vehicle
Types of Damages You Can Recover in a Truck Accident Case
The value of your case comes down to the injuries and losses you suffered because of the truck accident. Recoverable damages you could be compensated for after a truck accident include:
Medical costs: Including doctor's visits, ambulance and emergency room costs, medications, transportation to medical appointments, and hospital stays.
Rehabilitation costs: If you need physical therapy, occupational therapy, or other rehabilitative treatments, the expense can be included in your claim.
Future medical costs: If your injuries require future medical visits, you can include future medical costs in your claim. Our truck accident attorneys can assist in determining the value of future medical costs.
Lost income: If you have to be out of work while recovering from the accident, you can include lost wages in your injury claim.
Diminished earning capacity: If your injuries are severe enough to where you cannot return to work in the same capacity, or at all, you could include lost earning capacity with your losses.
Pain and suffering: Noneconomic losses are recoverable after a truck accident to compensate you for the considerable pain and suffering you experienced because of the accident.
If you lost a loved one in a truck accident, you could recover compensation for funeral and burial expenses, medical bills, lost wages from the deceased, and other losses.
A New Castle truck accident lawyer from our firm can help you pursue the full amount of damages you and your family deserve.
Our Accident Law Firm Will Get Started on Your Case Immediately By:
Listening to your story
Answering your questions
Advising you what to do next
Investigating the accident scene and all other evidence related to your claim
Reviewing medical records, police reports, and all documents
Determining which parties are liable for your injury
Meeting with insurance adjusters
Helping you file your claim
Demanding a just settlement for all of your medical treatment and damages
---
How Long Do I Have to File a Truck Accident Claim?
According to IC § 34-11-2-4, you have 2 years from the date of the truck accident to file a claim. It is important to talk to a New Castle truck accident attorney as soon as possible so we can make sure you meet this filing deadline. Once the deadline has passed, you may not be able to recover compensation for your losses.
What Causes Truck Accidents?
The Federal Motor Carrier Safety Administration establishes rules that trucking companies and drivers must follow to reduce the number of truck accidents. Although these rules are in place, accidents still happen. Causes of truck accidents include:
Blind spots: Trucks on the road have several blind spots, and drivers should check them and maneuver cautiously, especially when changing lanes or turning.
Driver fatigue: Truck drivers are sometimes under pressure to get their deliveries done on time. Because of this, some violate federal hours of service regulations, which can cause fatigue and increase the risk of a wreck.
Impaired drivers: Truck drivers being impaired by drugs or alcohol significantly increases the risk for accidents.
Distracted driving: Cell phone use, eating, and other distractions can cause a driver to be less focused on the road, increasing the risk of an accident.
Aggressive driving: Driving over the speed limit, following too closely, or participating in road rage can cause accidents.
Faulty maintenance: Trucking companies and drivers may not keep up with vehicle maintenance, which can have devastating consequences.
Build Your Case With A Top Rated Accident Lawyer
If you need immediate assistance with a vehicle accident or personal injury, call our team now at 
800-333-9999
 to begin your free case review and schedule an initial consultation to get legal advice. Our law firm represents injured victims across many categories. Some popular cases our accident attorneys handle include:
Liable Parties in a Truck Accident Case
If a truck driver caused your accident, the truck carrier could still be vicariously liable. Some carriers may even directly contribute to the wreck if they hire unqualified drivers, pressure drivers to violate safety regulations, or fail to maintain the vehicle.
Our truck accident lawyers help injured people in New Castle sort out complicated liability concerns. Some parties that may be liable include:
Truck driver
Truck carrier
Mechanics and others responsible for maintenance
Truck manufacturers
---
Call Isaacs & Isaacs Personal Injury Lawyers Today for a Free Consultation
Our attorneys are ready to help. If you or a loved one has been injured in a truck accident, the New Castle truck accident attorneys at our firm can help. We will advocate for you to receive the maximum amount of compensation you deserve.
To learn more about working with our New Castle lawyers, call 1-800-333-9999 for your no-cost truck accident case review.