Begin Your Case With a Proven Truck Accident Law Firm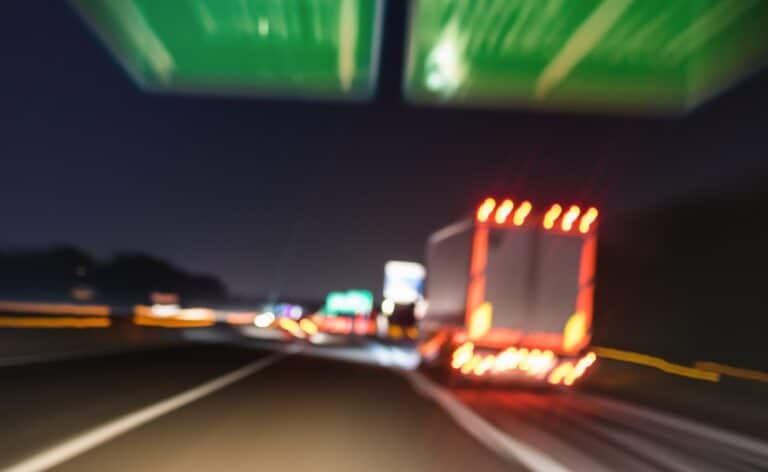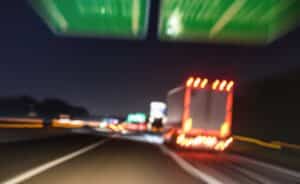 Indiana is a global hub for transportation and the fifth-busiest state in the U.S. for commercial freight traffic. This traffic is expected to increase by 60% by 2040, creating an increasingly dangerous situation for drivers.
According to the Insurance Institute for Highway Safety (IIHS), commercial trucks are 20 to 30 times heavier and are much taller and longer than other cars. Because of a truck's size, braking and handling are more difficult. Truck drivers are specially trained to handle these vehicles with care.
However, when they fail to do so and collide with your car, the result can be catastrophic. At Isaacs & Isaacs Personal Injury Lawyers, we've seen firsthand how a truck accident can upend a life. If you've lost a loved one or been injured in a truck accident, we want to help you hold the at-fault party responsible.
We charge no upfront fees for our legal services and only take payment if we secure monetary compensation on your behalf. Call us at 800-333-9999 at any time to speak to one of our dedicated Jasper truck accident lawyers and set up a free consultation.
We Represent Injured Accident Victims Across Many Categories. Some Personal Injury Cases We Handle Include:
Accidents With Trucks or Commercial Vehicles
Injuries & Wrongful Death Involving Driver Negligence (cell phone use, DUI)
Accidents With Uninsured Motorists
Whiplash Injury Accidents
Airbag Deployment Accidents
Takata Air Bag Recalls
Motorcycle Accident Injuries
Ridesharing: Lyft & Uber Accidents
Bicycle Accident Injuries
Hit and Run Accidents
Pedestrians Hit By a Vehicle
Head-On Collisions
Rear-End Collisions
Spinal Cord Injuries
Sometimes an auto accident injury is not evident until much later. Even if you haven't suffered a catastrophic injury you still may need medical treatment. You should seek medical care immediately, even if you don't think you are badly hurt. Some severe injuries may not be immediately apparent. This is the best way to physically and legally protect yourself and your loved ones.
"They're great to me. Used them twice and positive results both times. I wouldn't hesitate to contact them again if needed."
---
Getting the Legal Perspective on Car Accidents – Audio Interview
Car accident lawyer Darryl Isaacs — The Hammer — sat down to address legal and safety considerations when injured from a car crash in a recent radio episode of "Ask The Hammer," the podcast exploring the legal matters that matter most. There are many elements at play when knowing what to do after a car accident. Listen to the episode directly below.
---
Who Is at Fault for Your Truck Accident?
Indiana's modified comparative negligence rule (IC § 34-51-2)states that you can recover damages for your accident if you are found less than 50% at fault for the accident. If you are at fault for any percentage of the accident under 50%, your awarded compensation will be decreased by that same percentage. For example, if you are found to be 20% at fault and are awarded $100,000, you will receive $80,000.
This rule allows us to pursue compensation regardless of whether you are found partially at fault.
Parties that can be held responsible in a truck accident include:
The truck driver
The trucking company
The manufacturer of the truck
The company that leased the truck from the owner
Possible Causes of Truck Accidents
Some of the possible causes of truck accidents in Jasper include:
Following too closely
Unsafe turning and passing
Speeding
Aggressive driving
Unsafe lane changes
Driver fatigue
As your representation, we have the burden of proof to establish fault with the other party. Our Jasper Truck Accident Lawyer will aim to do so by investigating and gathering evidence on your behalf.
Our Accident Law Firm Will Get Started on Your Case Immediately By:
Listening to your story
Answering your questions
Advising you what to do next
Investigating the accident scene and all other evidence related to your claim
Reviewing medical records, police reports, and all documents
Determining which parties are liable for your injury
Meeting with insurance adjusters
Helping you file your claim
Demanding a just settlement for all of your medical treatment and damages
---
How Much Is Your Truck Accident Case Worth? 
At Isaacs & Isaacs Personal Injury Lawyers, we've helped our clients win over $1 billion in settlements. Although every case is different, we can promise you that we will pursue fair and just compensation for your claim. The amount of your settlement is based on many factors including the extent of your injuries, lost wages, and earning capacity.
Ensuring that we fully account for your damages is our top priority. We'll itemize and evaluate your losses so we can fight for the compensation you need to cover your medical bills, lost wages, and other damages. When you work with us, you can be certain that we won't leave anything on the table.
Build Your Case With A Top Rated Accident Lawyer
If you need immediate assistance with a vehicle accident or personal injury, call our team now at 
800-333-9999
 to begin your free case review and schedule an initial consultation to get legal advice. Our law firm represents injured victims across many categories. Some popular cases our accident attorneys handle include:
How to Protect Your Rights After a Truck Accident
A truck accident comes at a high cost. In addition to property damage, you may have medical expenses, decreased earnings, lost wages, or rehabilitative care needs. You have the right to pursue compensation for these expenses, and you don't want to get stuck footing this bill alone.
To protect your right to compensation, we recommend you:
Seek Medical Attention
The repercussions of a truck accident may not always be apparent on the surface. By requesting medical attention at the scene, you can get the care you need and full documentation of your injuries.
Don't Talk to Third Parties
After a car accident, you're pretty shaken up. Insurance companies and other parties may use your physical and emotional instability as an opportunity to get a damaging statement from you that can hinder your ability to pursue compensation. Avoid speaking to third parties right away. Instead, one of our personal injury attorneys can advise you on how to proceed.
Act Fast
When you've been injured in a truck wreck in Indiana, you typically have two years from the date of the accident to file a lawsuit, per IC § 34-11-2-4. However, experience has taught us that the quicker you act, the faster we can go to work identifying, preserving, and collecting evidence and helping you secure compensation.
Request Representation
Insurance companies are out to protect themselves and may try to discredit you, so they don't have to pay. A Jasper truck accident lawyer may give you the leverage you need to draft a successful claim.
---
How Can a Jasper Truck Accident Lawyer Help You?
When a truck accident has upended your life, it's normal to want to put the situation behind you as soon as possible. However, trucking companies and their insurance representatives rarely make it a simple process. With a truck accident lawyer by your side, you can focus on your recovery while we go to work on your behalf.
Here are just a few ways we may be able to simplify life after a truck accident:
Identify Liable Parties
After a truck accident, defendants may blame other parties for causing the accident. At Isaacs & Isaacs Personal Injury Lawyers, we can help identify all liable parties.
Gather Evidence
Indisputable evidence is key to a truck accident case. We can help you compile relevant information like medical records, eyewitness statements, police records, and evidence from the accident scene as we work to establish an irrefutable case.
Communicate with Insurance Companies
At Isaacs & Isaacs Personal Injury Lawyers, our attorneys understand the tactics that insurance companies may use to discredit you and undervalue your claim. Armed with this information, we will fight to get a fair and just resolution.
File a Lawsuit
In some cases, filing a lawsuit is the only option to get fair compensation. If it comes to that, we are more than prepared to represent you.
---
Learn How a Jasper Truck Accident Lawyer Can Help You Today
At Isaacs & Isaacs Personal Injury Lawyers, we want to help you put the pieces back together after a truck accident by helping you fight for the compensation you deserve. If you have been injured in a truck accident, we want to hear from you. Call us now for your free case review.
To learn more about working with our Jasper lawyers, call 1-800-333-9999 for your no-cost truck accident case review.