Begin Your Case With a Proven Car Accident Law Firm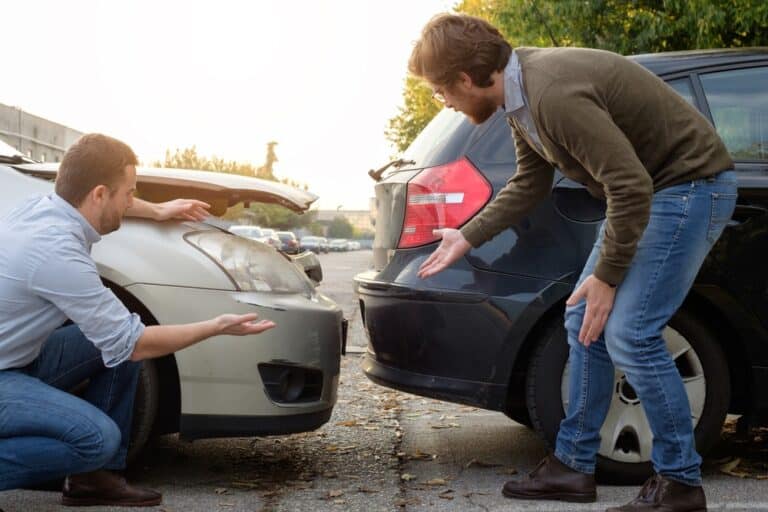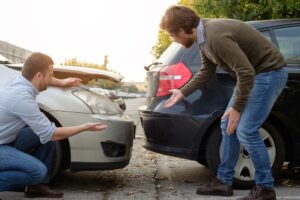 If you were hurt in a car accident, you may face long-term medical treatment and bills, time away from work, and debilitating pain. However, you don't have to fend for yourself if you're left with these hardships.
Allow a car accident lawyer with Isaacs & Isaacs Personal Injury Lawyers serving Huntington to aid you in the process of seeking compensation for your losses. Since 1993, we have secured more than $2 billion for our clients. When you call today for a free consultation, we can discuss your case and determine your options for financial recovery.
We charge no upfront fees for our legal services and only take payment if we secure monetary compensation on your behalf. Call us at 800-333-9999 at any time to speak to one of our dedicated Huntington car accident lawyers and set up a free consultation.
We Represent Injured Accident Victims Across Many Categories. Some Personal Injury Cases We Handle Include:
Accidents With Trucks or Commercial Vehicles
Injuries & Wrongful Death Involving Driver Negligence (cell phone use, DUI)
Accidents With Uninsured Motorists
Whiplash Injury Accidents
Airbag Deployment Accidents
Takata Air Bag Recalls
Motorcycle Accident Injuries
Ridesharing: Lyft & Uber Accidents
Bicycle Accident Injuries
Hit and Run Accidents
Pedestrians Hit By a Vehicle
Head-On Collisions
Rear-End Collisions
Spinal Cord Injuries
"Our daughters were involved in a serious car crash when a man ran a red light! Isaacs & Isaacs knew exactly what to say and exactly what to do for us! They are not only highly professional but also very sincere in wanting to help get our girls every dollar deserved! We will always be grateful to the team of The Hammer for being so wonderful during our time of need! Thank you from our family to your law firm."
---
Getting the Legal Perspective on Car Accidents – Audio Interview
Car accident lawyer Darryl Isaacs — The Hammer — sat down to address legal and safety considerations when injured from a car crash in a recent radio episode of "Ask The Hammer," the podcast exploring the legal matters that matter most. There are many elements at play when knowing what to do after a car accident. Listen to the episode directly below.
---
The Services Our Car Accident Lawyers Can Do for You
A car accident lawyer at our firm serving Huntington can help you with many aspects of your case, including:
Collecting and Analyzing Evidence
When your Huntington Car Accident Lawyer investigates your case, they will look for different forms of evidence to build your claim or lawsuit.
Some common types of evidence we gather in car accident cases include:
Traffic camera footage
Photos of the various angles of the crash, the damages the vehicles sustained, and any apparent injuries
A copy of the crash report
Eyewitness testimony
Traffic citations
Medical records
Determining the Liable Party
The evidence will indicate who is responsible for the accident and how it happened. In many cases, we'll find that a driver acted negligently in that they:
Failed to yield
Failed to follow traffic signals
Drove drunk
Drove drowsy
Sped
Turned or changed lanes improperly
Drove distracted
Drove too fast for the conditions
Other things could have caused the accident, too. Inclement weather, defective road design, and faulty vehicle parts might have led the other driver to strike you.
Handling the Insurance Companies
Keeping track of emails and playing phone tag with insurance companies can get overwhelming very quickly. Instead, have one of our attorneys speak to them on your behalf.
They will also enter into settlement negotiations for you. Insurance companies will often try to settle with you for less than you are due. You can rely on your Huntington Car Accident Lawyer to give a counteroffer that is more of what you should receive.
If neither side can agree on a figure, then we'll argue your case in a trial.
Our Accident Law Firm Will Get Started on Your Case Immediately By:
Listening to your story
Answering your questions
Advising you what to do next
Investigating the accident scene and all other evidence related to your claim
Reviewing medical records, police reports, and all documents
Determining which parties are liable for your injury
Meeting with insurance adjusters
Helping you file your claim
Demanding a just settlement for all of your medical treatment and damages
---
You May Be Eligible to Recover Your Car Crash Losses
No two car accident cases are the same, so the forms of compensation, in addition to how much, will depend on the conditions of your situation.
However, recoverable car accident damages usually include:
Past and future medical care expenses
Past lost wages and benefits
Loss of future earning potential
Property damage
Pain and suffering
Scarring and disfigurement
Mental anguish
Sometimes, car accidents can be so severe that a victim may pass away from their related injuries. If that was the case for your loved one, know that you may have grounds to file a wrongful death case. You and your family could demand damages for burial and funeral bills, final medical care expenses, and loss of consortium.
Build Your Case With A Top Rated Accident Lawyer
If you need immediate assistance with a vehicle accident or personal injury, call our team now at 
800-333-9999
 to begin your free case review and schedule an initial consultation to get legal advice. Our law firm represents injured victims across many categories. Some popular cases our accident attorneys handle include:
---
You Must Comply With State Deadlines to Secure Compensation
It is crucial for you to act fast after getting hurt in a car accident in Huntington, Indiana. Per IC § 34-11-2-4, those who are submitting a personal injury lawsuit usually have two years to do so. There are circumstances that could shorten or lengthen how much time you have, but it's still best to begin building your case right away.
Waiting too long may put your right to compensation at risk. If you notify our firm soon enough, we can make sure you comply with all the deadlines.
---
Affording Our Personal Injury Firm Should Not Be a Concern for You
Many personal injury law firms charge hourly, out-of-pocket, and upfront costs and fees – not Isaacs & Isaacs Personal Injury Lawyers. Our attorneys serve all of our car accident clients on a contingency fee basis. We only collect costs and fees if we recover compensation for you. Otherwise, we walk away with nothing.
This payment structure allows us to start your case right away while alleviating your financial burden.
---
Steps You Should Take Following a Car Accident in Huntington
Consider taking the following steps if you have been in a car accident in Huntington, Indiana, or the surrounding areas.
Get Medical Attention Promptly
Following your accident, be sure to get medical attention as quickly as possible. Go to an emergency room or see your regular physician. Seeking medical attention will ensure that your injuries are diagnosed and treated. Make sure to keep any relevant medical documents and bills to give to your attorney as evidence of your car accident.
Document the Crash Scene
Photograph yourself, your clothes, and the damages to your vehicle. However, proceed with caution. You do not want to put yourself in danger to obtain photos.
Also, be sure to get the other driver's contact information, insurance, and additional relevant information.
Do Not Talk With the Insurance Company
If the other party's insurance company calls you, just give them your identity and insurance information.
Do not accept or give blame. If you do, then you may put your right to compensation at risk when negotiations begin. It's recommended to have one of our lawyers speak for you while you're going through the claims process.
Write Down the Events of the Accident
When possible, take the time to write what you remember about the accident. Consider how it has impacted your life as well.
Sometimes, cases of this nature can take time, so it is crucial to record how you were feeling (physically and mentally) in the aftermath of your accident.
---
Start Working With Our Car Accident Lawyers Today
Whether you were in a side-impact collision on US 24 or a minor car accident in Huntington Plaza, our team is ready to discuss what happened and explore your legal options.
To learn more about working with our Huntington lawyers, call 1-800-333-9999 for your no-cost car accident case review.