What Does An Accident Lawyer Do?
Last updated Monday, June 26th, 2023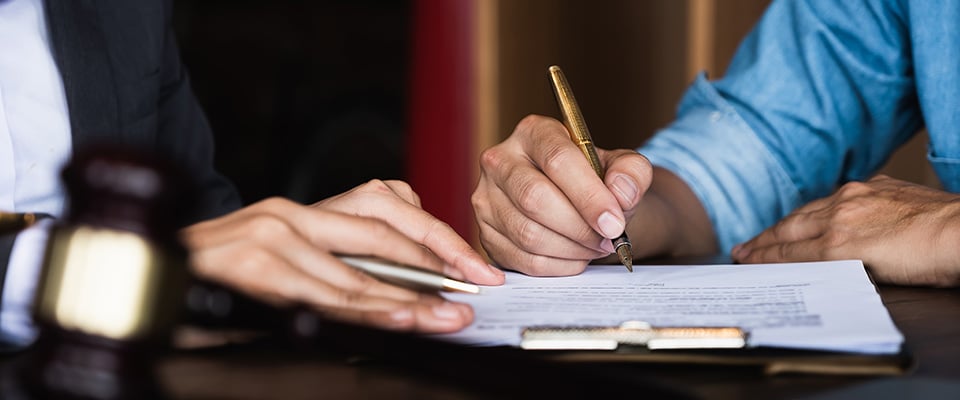 Lawyers are a great support in times of crisis, especially when we lose our voice and strength to fight for ourselves. And when it comes to accident lawyers, they are just the best.
They are personal injury attorneys tasked with assisting those hurt in accidents. They can help you get compensation from the person or business that caused the accident and guide you through the legal process.
Accident lawyers usually handle cases on a contingency fee basis, meaning they only get paid if you win your case. Although the legal encyclopedia says that fees may depend on the lawyer and the complexity of the case, it would help if you planned to pay between 33% and 40% of any settlement or judgment you receive.
This article will delve deeper into who accident lawyers are and what they do. We'll go over everything you need to know about them and how to find one that's right for you.
Who Is An Accident Lawyer?
Accident lawyers are special lawyers who fight for their clients and help them get paid for the physical, emotional, and financial damages they've suffered because of someone else's carelessness. They work to ensure that the driver who caused the accident is held responsible and their clients are compensated fairly.
Accident lawyers typically handle various cases, including car accidents, premises liability, medical malpractice, and product liability. They also investigate the circumstances of a claim and negotiate with insurance companies to ensure that their clients receive a fair settlement.
Accident lawyers are highly knowledgeable about injury law and are experts in analyzing and assessing the damages incurred by their clients. They possess the skills to negotiate and litigate on behalf of their clients and advocate for the best outcome possible.
What Do Accident Lawyers Do?
An accident lawyer provides legal representation to individuals who claim to have been physically or psychologically injured due to the negligence and carelessness of another person, company, government agency, or any other entity, most especially while driving.
A typical accident lawyer will first assess the merits of your claim and gather evidence to support your case. Once your case has been built, your accident lawyer will negotiate with the at-fault party's insurance company on your behalf to try and reach a fair settlement. Your lawyer may take your case to trial when they cannot agree.
Why Do People Need An Accident Lawyer?
Accident lawyers assist their clients in obtaining compensation for injuries sustained due to the carelessness and negligence of others. Not every accident requires a lawyer, but if you've experienced severe mishaps resulting from an accident, consider hiring one.
A knowledgeable accident attorney will know how to navigate the complex legal system and secure the maximum compensation to which you are entitled.
How Can An Accident Lawyer Help You?
After an accident, an accident attorney can assist you in several ways. They can assist you in filing an insurance claim, cover your medical expenses, and receive payment for any lost income.
They can also aid your pain and suffering claim if you were hurt in the collision. They have everything necessary to fight for the benefits you deserve and ensure you are fairly rewarded by the person who caused your injuries.
What To Do If You've Been In An Accident
There are a few things you should do after an accident to give yourself the best chance of being compensated. Get medical help as soon as you can, first.
This will ensure you get the necessary care and keep a record of your injuries. Second, acquire as much information about the accident as possible from the scene. This evidence can be pictures, statements from witnesses, and anything else that could help prove what happened. Lastly, talk to a skilled accident lawyer about your case to determine your legal options.
How To Choose An Accident Lawyer
If you have been seriously injured in an accident, you should speak with an experienced accident lawyer as soon as possible. A lawyer can help you navigate the legal system and protect your rights.
When looking for an accident lawyer, finding someone who has previously dealt with similar cases in your state is crucial. It would be best to ask about the lawyer's success rate and whether they offer a free consultation.
Accident lawyers typically work on a contingency fee basis, which means they only get paid if they win your case. Be sure to ask about this before hiring a lawyer.
Conclusion
An accident lawyer is a lawyer who specializes in helping people who have been injured in accidents. If you have been in an accident, an accident lawyer can help you get compensation for your injuries and ensure your rights are not neglected, as stated by the law. They can also help you get compensated for any property damage caused by an accident, but they only get paid if the victim succeeds in suing the defendant.