What Are 6 Things You Should Always Check Before Driving Your Truck?
Last updated Monday, June 26th, 2023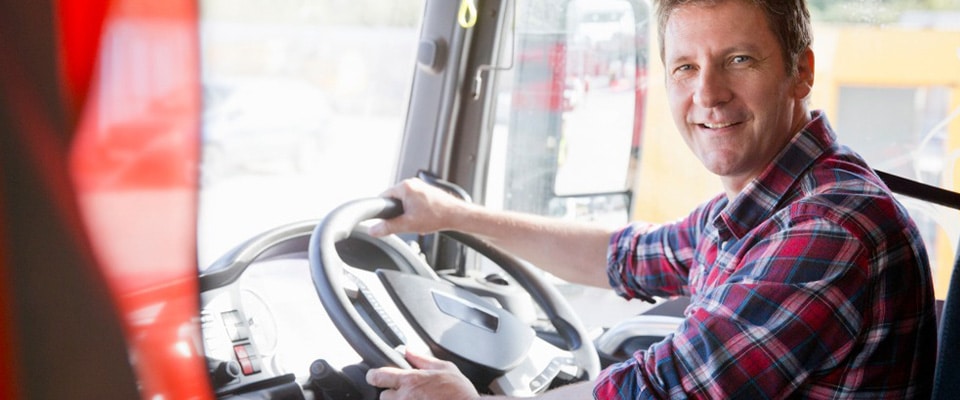 Large trucks, or tractor-trailers, are responsible for shipping over 71% of all goods across the U.S. each year, according to the U.S. Census Bureau. To achieve this volume, truckers can spend up to 14 consecutive hours with few breaks. In fact, truck drivers spend so much time on the road that the Federal Motor Carrier Safety Administration (FMCSA) has placed limits on the amount of time a driver can work in order to protect everyone on the road, so it's important to be careful before driving your truck.
6 Things to Check Before Hitting the Road
Whether you're a new truck driver or a seasoned long-hauler, you understand that safety checks and regular maintenance are critical. To keep your truck safe for both short and long hauls, here are 6 things you should always check before driving your truck.
Check Oil and Fluid Levels
A truck must be able to haul large, heavy loads safely for long distances. With so many hours spent on the road, completing regular oil changes and ensuring that your fluids are topped off is critical. Check your oil, radiator fluid, windshield wiper fluid, and brake fluid regularly to reduce the risk of accidents.
Complete a Brake Check
Your brakes are arguably the most important system on your truck. You need to be able to manage unwieldy loads in varying elevations on open highways and congested local roads. Regularly inspect your brakes to confirm that they are in prime working condition to ensure a safe trip.
Check Windshield, Windows, and Mirrors
Clean your windshield, windows, and mirrors and examine them for cracks or imperfections that can compromise your visibility. Even a small crack can reflect light into your eyes when the sun is at the right angle, and it only takes a moment's distraction to cause a collision. In addition, check that your mirrors and cameras are situated for optimal visibility before you leave the lot.
Inspect Lights and Reflectors
When you're driving at all hours, you need to be sure that your vehicle is visible to other drivers. You also need to have a clear view of the road in order to avoid hitting obstacles and other vehicles. Night driving and inclement weather significantly affect visibility, so ensure that the lights and reflectors on your cab and trailer are in good working condition to prevent an accident.
Verify That the Tires are in Good Condition
Heavy loads, long hauls, and frequent in-town trips all contribute to tire wear. Trucks are notorious for blowouts. Flying tire debris can place other drivers in danger, and a sudden blowout can cause you to lose control of the truck. Reduce the risk of dangerous blowouts by inspecting your tires at every stop and replacing bald or damaged tires right away.
Ensure That Your Trailer is Safely Coupled
Losing control of your load while driving can be catastrophic. Keep your driving safe with a thorough inspection of your trailer's coupling apparatus before each trip. Make sure that your pins, brackets, and other components are secured and operating correctly. Clean and lubricate components, check for rust, replace broken and missing fasteners, inspect air lines, and ensure the trailer is correctly situated for safe weight distribution.
Establish That Load, Doors, and Straps Are Secured
Once your truck is loaded, double-check that everything inside the trailer is secured using straps and chains. Even a moderate shift in the load can cause you to lose control of your trailer. In addition, ensure that the doors, ramps, chains, and straps are properly secured to prevent them from flying out of control and striking other vehicles in the vicinity.
Factors That Affect Truck Driver Safety
When you're preparing to hit the road, do what you can to minimize the potential for distractions and practice safe driving techniques at all times. Be aware of the following factors to reduce your risk of an accident:
Inclement Weather
Poor road conditions
Construction or detours
Distracted driving
Aggressive driving
Extreme fatigue
Driving under the influence of drugs or alcohol
Any of the above can negatively affect your ability to drive safely and place you at higher risk of a catastrophic accident.
A Truck Accident Attorney at Isaacs & Isaacs Personal Injury Lawyers Can Help
If you are injured in a truck accident due to someone else's actions, the truck accident attorneys at Isaacs & Isaacs Personal Injury Lawyers are here to help. Whether you were driving a truck or hit by one, you may have a legal right to compensation for your injuries. Our attorneys have extensive experience handling accident cases in Kentucky, Ohio, and Indiana. Over the past 20 years, we have recovered more than $1 billion in settlements on behalf of our injury clients.
Contact us today to discuss your case and learn how we can assist you with your truck accident claim.