University of Minnesota athletes sign historic deal with Darryl Isaacs
Last updated Friday, October 20th, 2023
Isaacs & Isaacs Personal Injury Lawyers is thrilled to announce a groundbreaking Name, Image, and Likeness (NIL) agreement with the talented student-athletes from the University of Minnesota soccer team. 
The Name, Image, and Likeness (NIL) agreement allows student-athletes to monetize their name, image, and likeness through the use of endorsements, sponsorships, and other marketing opportunities. This agreement is the first of its kind in the history of collegiate athletics.
This historic partnership marks a huge step toward empowering these student-athletes to leverage their name, image, and likeness for financial gain. This agreement also has the potential to revolutionize the collegiate sports landscape, allowing student-athletes to have a greater say in their future. It will also provide a significant source of income for student-athletes, who will now have increased access to resources and opportunities.
At Isaacs & Isaacs, we are not only committed to providing financial opportunities but also dedicated to offering valuable resources and support to help these student-athletes pursue their educational and career aspirations.
Our partnership will enable these student-athletes to access resources such as mentorship, career counseling, and financial literacy training, which will help them make informed decisions about their future.
Additionally, we will provide access to resources such as scholarships and internships to help them pursue their goals.
For the University of Minnesota, this deal represents a big step forward and sets the stage for a brighter future for all student-athletes.
The partnership is not just the biggest single NIL opportunity for student-athletes in a women's sport at Minnesota, but also marks the University's first-ever team-wide deal. This milestone not only offers individual student-athletes the chance to benefit from NIL opportunities but also sets a positive example for all other sports at the University of Minnesota, affirming the university's commitment to creating equal opportunities for all student-athletes.
"This is a huge opportunity for the soccer program at Minnesota," said Jeremiah Carter, Sr. Associate Athletics Director for NIL at the University of Minnesota. "There is no question that these student-athletes will excel as ambassadors for Isaacs & Isaacs, highlighting the ability of solid student-athlete NIL partnerships to build brand awareness for both parties in the business community."
 "Ever since the Supreme Court decision in 2021, student-athletes have control of their own name, image, and likeness," said Derek Burns, president of Dinkytown Athletes, the official NIL Collective of Gopher Athletics. " This partnership will bring great visibility to the team and Darryl and will inspire greater support for women's sports."
"Darryl recognizes the impact of aiding talent in their professional growth and the immense value of engaging athletes to promote your brand," Burns said.  "We are excited to partner with Darryl and to have his support in helping our student-athletes succeed," Burns added. "His commitment to our program and student-athletes is incredibly meaningful."
While Darryl Isaacs is a highly regarded attorney, he also brings extensive experience in the sports industry, having worked with superstars like Brian Bosworth and produced Super Bowl ads with over 25 million online views. His unwavering confidence in forging this partnership with the three-time Big Ten champions stems from his understanding that success in any field, be it law or soccer, hinges on the team's strength.
The Hammer expressed this sentiment, "As an attorney, my success relies heavily on my team's ability to secure victories in the courtroom. In soccer, just like in law, an individual player may score a goal or make a crucial save, but in the end, it's the team's commitment that secures victories."
Fans of the Golden Gophers and Darryl Isaacs can look forward to exciting branded content featuring both soon.
About Isaacs & Isaacs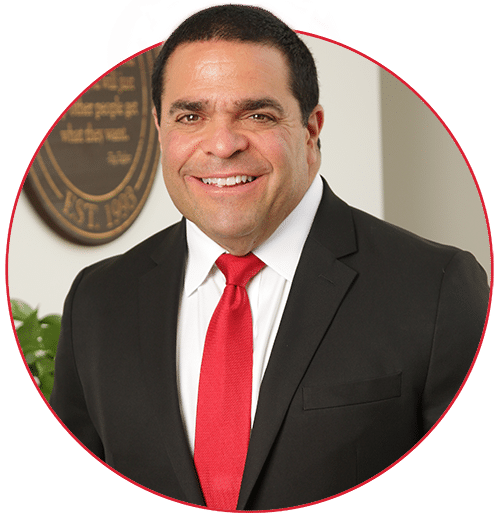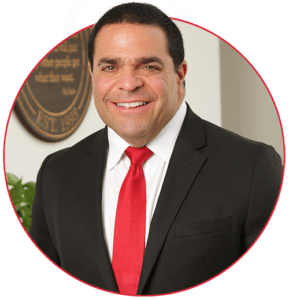 Isaacs & Isaacs Personal Injury Lawyers has been helping injured people get compensation and recovery since 1993. The highly regarded law firm is passionately committed to helping injury victims regain their quality of life, and they have recovered over $2 billion for their clients, including a recent verdict of $10 million. The firm offers a wide range of top-notch legal services throughout Kentucky, Indiana, and Ohio. 
Our law firm is like a lighthouse guiding clients safely through their legal journey, providing a beacon of hope and assurance that they can achieve justice. Our lawyers are committed to providing personalized attention and providing the best possible outcome for every client. 
We strive to ensure that our clients are treated with dignity and respect and that their cases are managed with the highest level of integrity. As a team, we are dedicated to helping our clients receive the maximum compensation they deserve.