Rest In Peace Susan Spaid
Last updated Thursday, July 13th, 2023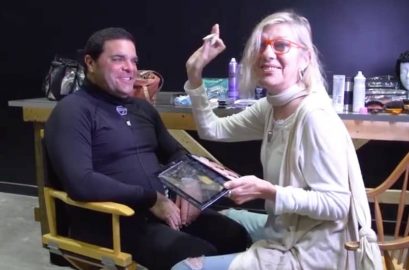 The team at Isaacs and Isaacs is deeply saddened at the passing of legendary hair and makeup artist Susan Spaid. Susan worked with Darryl Isaacs for 4 years, and was not only his hair and makeup artist for his Super Bowl commercials, but also his dear friend. Susan was known to many on set, including Darryl, as "Mama Spaid," because she truly was like a mother to so many. Susan passed away on June 1, 2020.
Our love and condolences go out to her daughter and her many, many friends that she leaves behind following her battle with cancer. Susan, you are loved and missed.
[red_box]
"Mama Spade was the greatest at what she did. She did makeup for so many movie stars like Tom Cruise and others. She always did my commercials when I shot in New Orleans. She also did all my Super Bowl Spots. She was so good to me and truly lit up the room every time she entered. She will be missed. She was one of a kind." – Darryl Isaacs
[/red_box]
Legendary Hair & Make-Up Artist, Beautiful Soul
Susan's admirable career as a hair and makeup artist spanned decades across diverse media including major motion pictures, television programming, print work and TV commercials. Her many professional credits include films like Ray, Twilight and Interview with a Vampire and work with popular artists like Daryl Hanna, Wanda Sykes and Tracy Pollan.
From all of us at Isaacs and Isaacs, our hearts are with Susan's family and the many friends who loved her so much.
Susan Melinda Spaid
APRIL 15, 1956 – JUNE 1, 2020
Rest in Peace Susan. You are truly loved and missed.