Begin Your Case With a Proven Car Accident Law Firm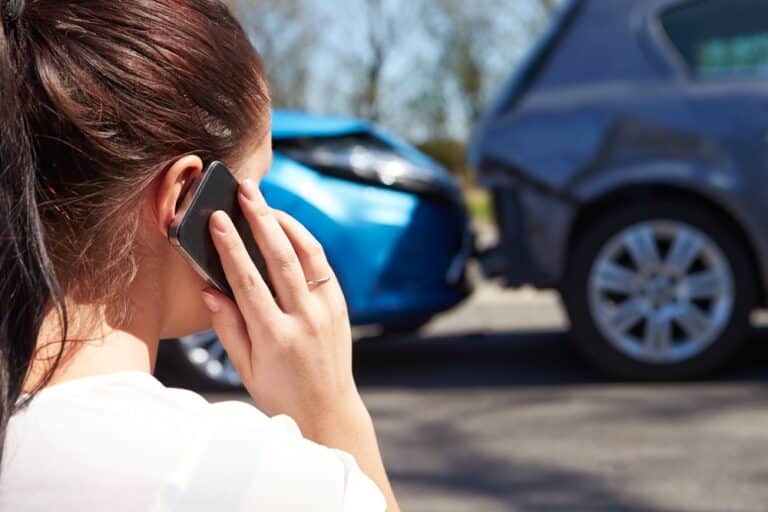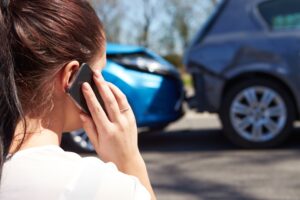 As the primary source of personal injury claims in the United States, car accidents result in many catastrophic injuries and deaths. If you or a loved one has been wounded in a car accident in or near Parma due to another driver's negligence, you should contact a Parma car accident lawyer. You don't have to go through this alone.
At Isaacs & Isaacs Personal Injury Lawyers, our car accident lawyers in Parma, Ohio, are committed to minimizing the long-term effects of these severe and traumatic events. We do this by giving our clients the individual attention they require to pursue a prompt and equitable financial recovery for their injuries.
We charge no upfront fees for our legal services and only take payment if we secure monetary compensation on your behalf. Call us at 800-333-9999 at any time to speak to one of our dedicated Parma car accident lawyers and set up a free consultation.
We Represent Injured Accident Victims Across Many Categories. Some Personal Injury Cases We Handle Include:
Accidents With Trucks or Commercial Vehicles
Injuries & Wrongful Death Involving Driver Negligence (cell phone use, DUI)
Accidents With Uninsured Motorists
Whiplash Injury Accidents
Airbag Deployment Accidents
Takata Air Bag Recalls
Motorcycle Accident Injuries
Ridesharing: Lyft & Uber Accidents
Bicycle Accident Injuries
Hit and Run Accidents
Pedestrians Hit By a Vehicle
Head-On Collisions
Rear-End Collisions
Spinal Cord Injuries
Sometimes an auto accident injury is not evident until much later. Even if you haven't suffered a catastrophic injury you still may need medical treatment. You should seek medical care immediately, even if you don't think you are badly hurt. Some severe injuries may not be immediately apparent. This is the best way to physically and legally protect yourself and your loved ones.
"John came to our house and went over the legal part of it thoroughly and quickly, but he always made it more about us. I would recommend them to anybody because they're going to make sure that you're protected. It just always felt like we were dealing with family instead of a legal process."
---
Getting the Legal Perspective on Car Accidents – Audio Interview
Car accident lawyer Darryl Isaacs — The Hammer — sat down to address legal and safety considerations when injured from a car crash in a recent radio episode of "Ask The Hammer," the podcast exploring the legal matters that matter most. There are many elements at play when knowing what to do after a car accident. Listen to the episode directly below.
---
A Parma Car Accident Lawyer Is the Ally You Need
Many vehicle car injuries and fatalities are more complicated than they appear. Your vehicle accident lawyer can protect your rights under civil law for your injuries or the death of a loved one. A skilled Parma automobile accident lawyer may assist you in a variety of ways, including:
Keeping Track of Financial and Non-financial Losses
You may need to obtain financial compensation for future lost wages, medical bills, emotional anguish, and other damages. Your lawyer should be able to make a more solid case in court by keeping track of the costs of these losses.
Fulfilling Administrative Obligations
Your case may take numerous rounds between you and the insurer before resolving while negotiating a settlement. Your correspondence, paperwork, and phone conversations become part of your claim file. Your lawyer can assist you in avoiding costly mistakes. They can handle the file that might jeopardize your settlement goals.
Investigating Your Accident
A car accident lawyer serving Parma can assign a legal specialist to investigate your case. We'll gather evidence, interview witnesses, consult with experts, and develop a theory to explain what happened in your case.
Unlike insurance companies, which usually only provide you with information that benefits them, we can give you the truth about your position and advice on a fair settlement. We do so because a victory for you is a win for us.
Our Lawyers Are Prepared to File a Petition
When you contact a Parma car accident lawyer, our lawyers can begin documenting your case and preserving evidence. If your case needs to go to a civil jury trial, we can help you prepare through training and advice.
While lawyers might settle most personal injury lawsuits outside of civil court, it's critical to show the insurance company that you are serious even if they refuse you the compensation they promised you.
Our Accident Law Firm Will Get Started on Your Case Immediately By:
Listening to your story
Answering your questions
Advising you what to do next
Investigating the accident scene and all other evidence related to your claim
Reviewing medical records, police reports, and all documents
Determining which parties are liable for your injury
Meeting with insurance adjusters
Helping you file your claim
Demanding a just settlement for all of your medical treatment and damages
---
What You Should Do After Getting Involved in a Car Accident
It's tough to remain calm after experiencing a vehicle accident, but it can pay in the long run. If you're still capable, it can be extremely helpful for you to take a few actions that can help you get maximum compensation.
Get in Touch With Eyewitnesses
Collect the names and contact info of any witnesses to the accident. Witnesses provide testimonial evidence that can be just as useful as physical proof.
Gather Any Evidence
Take photographs of the whole scene with your phone or camera. If possible, include any injuries, damages, weather conditions, traffic patterns, and the crash's causes. You don't have to go overboard, but the evidence can give your lawyer more information to work with, which means an increased chance of success.
Seek Medical Help
Even if the injuries look minor, many vehicle accident injuries don't show up for hours or days after the collision. Receiving medical attention can help establish a connection between the crash and your injuries while looking out for your health.
Build Your Case With A Top Rated Accident Lawyer
If you need immediate assistance with a vehicle accident or personal injury, call our team now at 
800-333-9999
 to begin your free case review and schedule an initial consultation to get legal advice. Our law firm represents injured victims across many categories. Some popular cases our accident attorneys handle include:
---
Time Limit for Filing a Lawsuit
After a vehicle accident, all states have statutes of limitations that define how long a person must pursue a personal injury claim. Ohio's personal injury statute of limitations is outlined in Ohio Revised Code § 2305.10, which states that any lawsuit seeking a legal remedy for "personal harm" must be filed within two years.
Remember that you shouldn't wait too long to submit a claim against insurance companies or the at-fault party. The longer you wait, the more difficult it can be to acquire evidence and examine your case. This is especially true since witnesses may forget the details of the accident, or the at-fault party may erase proof.
Insurance companies also often require you to make a claim. You may be asked to give notification of an occurrence that potentially generates a claim within a limited length of time after an incident occurs.
---
Isaacs & Isaacs Personal Injury Lawyers
Darryl Isaacs and his legal team have assisted many clients in obtaining acceptable settlements. While each case is different and the circumstances determine the outcome, we've successfully received maximum compensation for our clients. We have recovered $1 billion in settlements for our clients.
---
Contact Us Today
Call us for a free consultation if you want to work with a lawyer that can increase your chances of a court victory. We can also provide legal services on a contingency basis. You only pay us if you win your case.
To learn more about working with our Parma lawyers, call 800-333-9999 for your no-cost car accident case review.