Begin Your Case With a Proven Car Accident Law Firm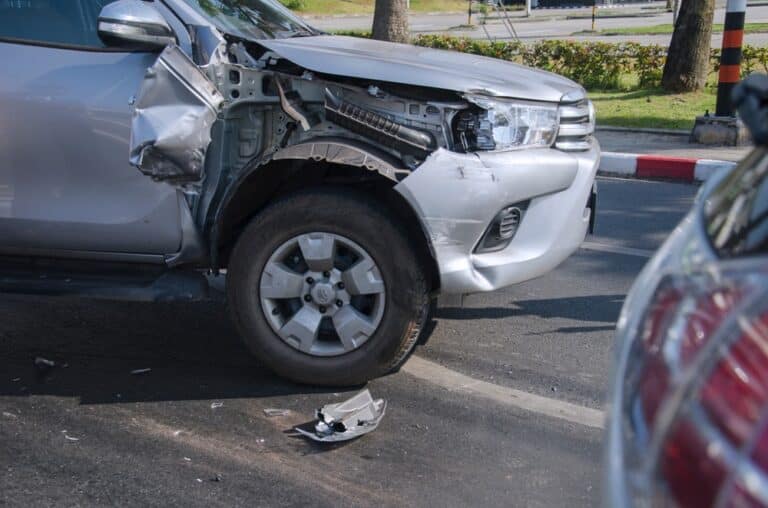 Driving is no run-of-the-mill task—you need quick reflexes, good judgment, focus, and the ability to think on your feet. But the reality is unpredictable, and even the best drivers have accidents on the road from time to time.
If you've suffered injuries or damages in a car accident that you didn't cause, consider contacting a Lebanon car accident lawyer at Isaacs & Isaacs Personal Injury Lawyers. We'll help you file a claim and do our best to help you receive fair compensation for your losses.
We charge no upfront fees for our legal services and only take payment if we secure monetary compensation on your behalf. Call us at 800-333-9999 at any time to speak to one of our dedicated Lebanon car accident lawyers and set up a free consultation.
We Represent Injured Accident Victims Across Many Categories. Some Personal Injury Cases We Handle Include:
Accidents With Trucks or Commercial Vehicles
Injuries & Wrongful Death Involving Driver Negligence (cell phone use, DUI)
Accidents With Uninsured Motorists
Whiplash Injury Accidents
Airbag Deployment Accidents
Takata Air Bag Recalls
Motorcycle Accident Injuries
Ridesharing: Lyft & Uber Accidents
Bicycle Accident Injuries
Hit and Run Accidents
Pedestrians Hit By a Vehicle
Head-On Collisions
Rear-End Collisions
Spinal Cord Injuries
Sometimes an auto accident injury is not evident until much later. Even if you haven't suffered a catastrophic injury you still may need medical treatment. You should seek medical care immediately, even if you don't think you are badly hurt. Some severe injuries may not be immediately apparent. This is the best way to physically and legally protect yourself and your loved ones.
"It was a pleasure to have the Isaacs & Isaacs team to help me after being hit by a truck as I was walking to the market. They went above and beyond to help with all I went through!"
---
Getting the Legal Perspective on Car Accidents – Audio Interview
Car accident lawyer Darryl Isaacs — The Hammer — sat down to address legal and safety considerations when injured from a car crash in a recent radio episode of "Ask The Hammer," the podcast exploring the legal matters that matter most. There are many elements at play when knowing what to do after a car accident. Listen to the episode directly below.
---
Common Causes of Car Accidents in Lebanon
Every car accident has its own set of circumstances.
While you can never avoid these mishaps altogether, you can make yourself less susceptible by understanding the typical reasons why they happen in the first place:
Loss of Focus: Many drivers lose focus on the road because they are distracted by something.
Driving Under the Influence: A drunk driver's impaired judgment creates more chances of ending up in an accident.
Reckless Driving: Examples of reckless driving include tailgating, ignoring traffic symbols, road rage, and speeding. We generally define reckless driving as any manner of driving that disregards the safety of others.
Other Factors: Car accidents can also be caused by extreme weather, car defects, and underage driving.
Our Accident Law Firm Will Get Started on Your Case Immediately By:
Listening to your story
Answering your questions
Advising you what to do next
Investigating the accident scene and all other evidence related to your claim
Reviewing medical records, police reports, and all documents
Determining which parties are liable for your injury
Meeting with insurance adjusters
Helping you file your claim
Demanding a just settlement for all of your medical treatment and damages
---
What Can I Claim After a Car Accident?
Some people make the mistake of trusting their insurance company too much. Paying for your insurance each month doesn't mean you have their loyalty. If they come to you with a settlement offer, you probably should be talking to a Lawyer soon.
Remember that insurance companies are in the money-making business, and a settlement offer usually means they're trying to decrease your payout to increase their profit subtly. So what damages are you entitled to?
It depends on the specifics of your case, but generally, you can be paid for:
medical and hospitalization bills
ER transport and services
continuing care
prescriptions
rehab and therapy
lost wages and benefits
reduced ability to earn
physical and emotional pain and suffering
psychological damages
Build Your Case With A Top Rated Accident Lawyer
If you need immediate assistance with a vehicle accident or personal injury, call our team now at 
800-333-9999
 to begin your free case review and schedule an initial consultation to get legal advice. Our law firm represents injured victims across many categories. Some popular cases our accident attorneys handle include:
---
Liability in a Lebanon Car Accident
Drivers are known to blame everyone but themselves after an accident. Regardless, their version of the truth only holds if they have proof of someone else's negligence. Insurance companies may often try to get you to accept some level of responsibility, even if it wasn't your fault.
While it might feel natural to apologize, don't; even if you did nothing wrong, this could reduce your compensation.
Ohio Follows the Tort System
In Ohio, establishing liability in a car accident is anchored in the tort.
This tort addresses payment for medical bills, mental anguish, and other damages.
In most cases, establishing liability requires a police report, which includes details such as the names of all drivers involved, when and where the crash occurred, a diagram of the accident scene, prevailing weather and road conditions, descriptions of damages on all vehicles, and witness accounts.
As you can see, determining liability in a car accident isn't always black and white. It takes a specialist to do it with accuracy. At Isaacs & Isaacs Personal Injury Lawyers, we're always ready to listen.
---
Lebanon's Deadline for Personal Injury Claims
The Ohio Revised Code section 2305.10 says you have to file your car accident claim or lawsuit within two years from when the cause of injuries or death occurred—typically, the date of the accident.
This statutory deadline doesn't just apply to car accidents but also to other personal injury lawsuits.
If you file your car accident claim or lawsuit after the statute has expired, the court can likely dismiss your case. In rare cases, this deadline may be extended, but filing your claim after the statute can strip you of your right to damages, no matter how guilty the defendant is or how much you've suffered from their negligence.
An Affordable Lebanon Car Accident Attorney
Although lawyers are known for their sky-high fees, personal injury attorneys are the exception. At Isaacs & Isaacs Personal Injury Lawyers, our Lebanon Car Accident Lawyer work on a contingency basis. This means we do not charge any upfront fees or costs.
You only pay a certain percentage out of your final settlement or court award after receiving it. If settlement negotiations fail or you lose your case in court, the Lebanon Car Accident Lawyer won't get paid. We see this as a sign of our commitment to your case—we're in this together. If you win, we win too.
---
File Your Accident Claim Today
In any case, remember that not all car accident lawyers are the same. At Isaacs & Isaacs Personal Injury Lawyers, we've won 1 billion dollars in compensation for our clients since 1993. Our attorneys have over 400 years of combined legal experience. We have attorneys licensed in Kentucky, Indiana, Ohio, Nevada, Texas, and Illinois. We also have Spanish-speaking attorneys and paralegals to make communication easier for our clients.
If you need help with your car accident case, you can reach our office for a free initial consultation. Give us a call, and let's discuss how we can help you.
To learn more about working with our Lebanon lawyers, call 800-333-9999 for your no-cost car accident case review.