Begin Your Case With a Proven Car Accident Law Firm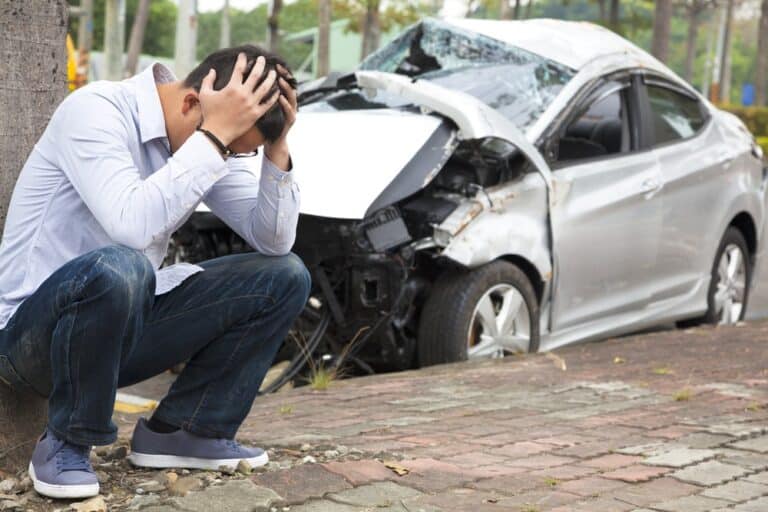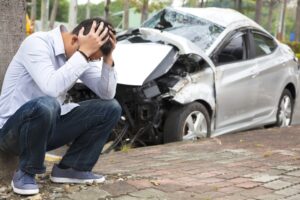 According to the Ohio State Highway Patrol, there were 1,463 crashes in Montgomery County in 2020. This county alone had the third-most fatal crashes in the state that year with 63, behind only Franklin and Cuyahoga Counties.
If you have been involved in a car accident on any of Dayton's busy roads, a Dayton car accident lawyer may be able to help you recover full compensation for your damages.
We charge no upfront fees for our legal services and only take payment if we secure monetary compensation on your behalf. Call us at 800-333-9999 at any time to speak to one of our dedicated Dayton car accident lawyers and set up a free consultation.
We Represent Injured Accident Victims Across Many Categories. Some Personal Injury Cases We Handle Include:
Accidents With Trucks or Commercial Vehicles
Injuries & Wrongful Death Involving Driver Negligence (cell phone use, DUI)
Accidents With Uninsured Motorists
Whiplash Injury Accidents
Airbag Deployment Accidents
Takata Air Bag Recalls
Motorcycle Accident Injuries
Ridesharing: Lyft & Uber Accidents
Bicycle Accident Injuries
Hit and Run Accidents
Pedestrians Hit By a Vehicle
Head-On Collisions
Rear-End Collisions
Spinal Cord Injuries
Sometimes an auto accident injury is not evident until much later. Even if you haven't suffered a catastrophic injury you still may need medical treatment. You should seek medical care immediately, even if you don't think you are badly hurt. Some severe injuries may not be immediately apparent. This is the best way to physically and legally protect yourself and your loved ones.
"They're great to me. Used them twice and positive results both times. I wouldn't hesitate to contact them again if needed."
---
Getting the Legal Perspective on Car Accidents – Audio Interview
Car accident lawyer Darryl Isaacs — The Hammer — sat down to address legal and safety considerations when injured from a car crash in a recent radio episode of "Ask The Hammer," the podcast exploring the legal matters that matter most. There are many elements at play when knowing what to do after a car accident. Listen to the episode directly below.
---
What to Do After a Car Accident
The steps you take after a car accident in Dayton, Ohio may play a huge role in the direction your car accident claim will take. First, we recommend seeking immediate medical attention if you are injured. However, if you are still in a position where you can make conscious decisions, consider doing the following:
Collect Key Information from Everyone Involved
Collecting critical information from everyone involved in the car accident, including witnesses, allows for easy follow-up as you continue your recovery process. Write down their names, phone numbers, insurance information, and other relevant details.
If you're not able to do this due to the extent of your injuries, you can always ask someone else to do it for you or request a copy of the police report.
Gather as Much Evidence as You Can
From the time of the accident to when you have fully recovered, collect as much evidence as you can. Take videos and pictures of the accident scene and keep all your medical receipts. Every dollar that goes into your recovery process should be accounted for.
Consider Hiring a Car Accident Lawyer
After a crash, a Dayton Car Accident lawyer is one of the professionals you can trust. You deserve to heal in peace knowing that someone else is working hard, fighting for what you are entitled to under the law.
Our Accident Law Firm Will Get Started on Your Case Immediately By:
Listening to your story
Answering your questions
Advising you what to do next
Investigating the accident scene and all other evidence related to your claim
Reviewing medical records, police reports, and all documents
Determining which parties are liable for your injury
Meeting with insurance adjusters
Helping you file your claim
Demanding a just settlement for all of your medical treatment and damages
---
What Damages Can You Recover In a Car Accident Claim?
Some car accidents can be catastrophic or even fatal. While monetary compensation cannot take you back to the way things were before the accident, it may be able to help you pay your bills and avoid adding financial hardship to your list of difficulties.
After a car accident, you may be able to recover damages for the following losses:
Current and future medication or medical treatment costs
Hospital bills
Lost income
Emotional distress
Pain and suffering
Inability to work or attain your ambitions because of the accident
Are You Eligible for a Car Accident Claim in Dayton?
If you or your loved one has been involved in a car accident that someone else's carelessness or negligence caused, you may be eligible to recover compensation for your losses. You'll have to determine who the liable party is, prove that they're indeed the one responsible, and provide proof of your losses.
In most personal injury cases, going to court is not necessary. However, if you disagree with the liable party's insurance company regarding how much compensation you deserve, your lawyer can help you file a lawsuit. Our firm has a state-of-the-art, onsite mock courtroom where you can practice and become comfortable with a courtroom environment before your trial.
Who Is Liable for Your Car Accident Claim?
In Dayton, Ohio, the driver responsible for causing a crash should be responsible for your damages. Suppose you are a driver or passenger and another driver runs a red light and crashes into you. In that case, the responsible party should pay for your damages directly from their pockets or, more likely, through their insurance company.
However, there is a lot that goes into proving liability. Because of the high stakes involved in car accidents, insurance companies may advise liable parties to deny responsibility. You will have to produce compelling evidence and make a solid case to recover fair compensation.
Given that you are already suffering from the pain your car accident has caused, asking you to gather evidence to prove liability on your own might be too difficult. You might need to work with someone you can trust to help you throughout the process – a Dayton car accident lawyer.
Should You Hire a Dayton Car Accident Lawyer?
There's no obligation to hire a Dayton accident lawyer after your car crash, but the stakes are high. Victims who opt to hire an accident attorney may benefit from the following:
Aggressive Representation
After a car accident, every involved party will likely try to get themselves out of the jam – even the liable party. In some cases, a car crash might involve a vehicle owned by a large corporation with substantial financial and legal muscles. Going against parties like these can be frustrating and intimidating.
Personal injury attorneys come from law firms with equally significant financial resources and legal influence. Let us fight your battle while you recover.
Evidence Collection and Settlement Negotiations
Collecting evidence and tracking key eyewitnesses can be difficult. A Dayton accident attorney knows what it takes to win these claims and will fight to recover fair compensation for you.
Build Your Case With A Top Rated Accident Lawyer
If you need immediate assistance with a vehicle accident or personal injury, call our team now at 
800-333-9999
 to begin your free case review and schedule an initial consultation to get legal advice. Our law firm represents injured victims across many categories. Some popular cases our accident attorneys handle include:
---
Hire a Dayton Car Accident Lawyer Today
At Isaacs & Isaacs Personal Injury Lawyers, we work on a contingency basis. This means we only get paid if we successfully recover compensation on your behalf. Your success is our success. With a combined legal experience of over 400 years, we've recovered over $2 billion in settlements for our clients in Kentucky, Indiana, and Ohio.
Call us today for a free consultation. Do not delay, as Ohio Revised Code §2305.10 generally has a time limit of two years on most car accident lawsuits in Ohio. This may seem like a long time, but you want to give your lawyer as much time as possible to collect evidence and build a strong case on your behalf.
To learn more about working with our Dayton lawyers, call 800-333-9999 for your no-cost car accident case review.