Begin Your Case With a Proven Pedestrian Accident Law Firm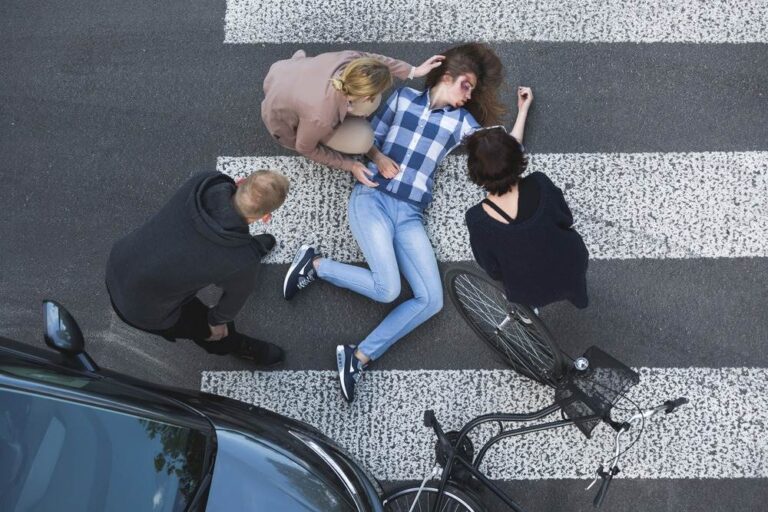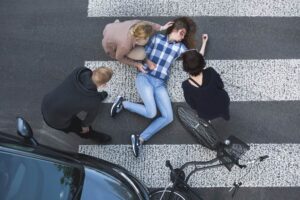 Pedestrians are one of the most fragile participants on the road. As a result, accidents involving vehicles and pedestrians tend to be serious. If you were the victim of a pedestrian accident, connect with Isaacs & Isaacs Personal Injury Lawyers. We can go over your legal options with you.
Pedestrians who survive an accident may have severe injuries as well as medical bills piling up. Learn about how to receive compensation for your injuries and other damages.
We charge no upfront fees for our legal services and only take payment if we secure monetary compensation on your behalf. Call us at 800-333-9999 at any time to speak to one of our dedicated Cincinnati pedestrian accident lawyers and set up a free consultation.
We Represent Injured Accident Victims Across Many Categories. Some Personal Injury Cases We Handle Include:
Accidents With Trucks or Commercial Vehicles
Injuries & Wrongful Death Involving Driver Negligence (cell phone use, DUI)
Accidents With Uninsured Motorists
Whiplash Injury Accidents
Airbag Deployment Accidents
Takata Air Bag Recalls
Motorcycle Accident Injuries
Ridesharing: Lyft & Uber Accidents
Bicycle Accident Injuries
Hit and Run Accidents
Pedestrians Hit By a Vehicle
Head-On Collisions
Rear-End Collisions
Spinal Cord Injuries
"They're great to me. Used them twice and positive results both times. I wouldn't hesitate to contact them again if needed."
---
Getting the Legal Perspective on Car Accidents – Audio Interview
Car accident lawyer Darryl Isaacs — The Hammer — sat down to address legal and safety considerations when injured from a car crash in a recent radio episode of "Ask The Hammer," the podcast exploring the legal matters that matter most. There are many elements at play when knowing what to do after a car accident. Listen to the episode directly below.
---
Our Accident Law Firm Will Get Started on Your Case Immediately By:
Listening to your story
Answering your questions
Advising you what to do next
Investigating the accident scene and all other evidence related to your claim
Reviewing medical records, police reports, and all documents
Determining which parties are liable for your injury
Meeting with insurance adjusters
Helping you file your claim
Demanding a just settlement for all of your medical treatment and damages
---
What does It Cost to Hire Isaacs & Isaacs Personal Injury Lawyers?
Our law firm operates on a contingency-fee basis; we don't charge upfront fees or costs. You will not be charged unless we win or settle your case. If we do not win your case, we do not get paid. So, there are zero financial risks with us.
Our attorney fees costs associated with your lawsuit, including court fees
Consultations with Isaacs & Isaacs Personal Injury Lawyers are free. This is an opportunity for you to ask questions and get your concerns addressed. We will review your case and determine what the best course of action for you is.
How Much Can I Get in Compensation for My Damages?
Pedestrian accidents are not uncommon. You may seek damages for:
Pain and suffering
Emotional distress
Loss of the ability to make an income as well as loss of future earning capacity
Injuries, particularly those that result in long-term consequences such as disability
Wrongful death and associated expenses
Know that Insurers Are Not Always on Your Side
A pedestrian accident lawyer with our team can deal with those who are looking to lowball you. We'll fight for the settlement you deserve, your case to ensure you receive fair compensation. Allow us to tackle the complexities that come with injury cases.
Build Your Case With A Top Rated Accident Lawyer
If you need immediate assistance with a vehicle accident or personal injury, call our team now at 
800-333-9999
 to begin your free case review and schedule an initial consultation to get legal advice. Our law firm represents injured victims across many categories. Some popular cases our accident attorneys handle include:
---
Isaacs & Isaacs Personal Injury Lawyers Wants to Be Your Advocate in Cincinnati
Isaacs & Isaacs Personal Injury Lawyers is a well-known law firm with over 400 years of combined legal experience. Our personal injury attorneys have obtained $2 billion in settlements for our clients in Kentucky, Indiana, and Ohio. We also have Spanish-speaking attorneys and paralegals prepared to examine your case if English isn't your first language.
We've assisted our clients in securing compensation in the following cases:
A vehicle struck a 50-year-old male pedestrian, causing neck and shoulder injuries. Verdict: $1.5 million settlement.
While driving too fast on wet roads, a driver lost control of his car. He hit a 40-year-old lady in her car. She was stuck in her vehicle for many hours before being rescued. Verdict: $1 million settlement.
You should be recovering from your accident and reconnecting with loved ones. We will deal with time-consuming legal processes. At Isaacs & Isaacs Personal Injury Lawyers, our objective has always been to preserve the rights of accident victims, no matter what. Pedestrian accident victims in Cincinnati can turn to us for assistance in dealing with at-fault drivers, insurance companies, large corporations, and even the government.
---
Who Is Legally Responsible for My Injuries?
Anyone who contributes to or causes your accident may be held accountable for your injuries and damages. Drivers, motorcyclists, transit organizations, employers, vehicle manufacturers, and even the government can be suspects in your claim or lawsuit.
Comparative Negligence
The comparative negligence framework determines compensation allocation when both parties are at fault. If you are found to be 20% at fault for an accident, you are entitled to 80% of the compensation.
On the contrary, the opposing side – who bears a more significant portion of the blame – will not be compensated.
---
Contact Isaacs & Isaacs Personal Injury Lawyers Today
For a free consultation with a compassionate team member, call Isaacs & Isaacs Personal Injury Lawyers today. You can be sure that you will not be charged any fees unless and until your case is won or settled.
If you think you are owed compensation, find out now. The sooner you speak with us about a pedestrian accident in Ohio, the sooner you may be able to recover damages from the liable party or parties.
To learn more about working with our Cincinnati lawyers, call 800-333-9999 for your no-cost pedestrian accident case review.