Begin Your Case With a Proven Car Accident Law Firm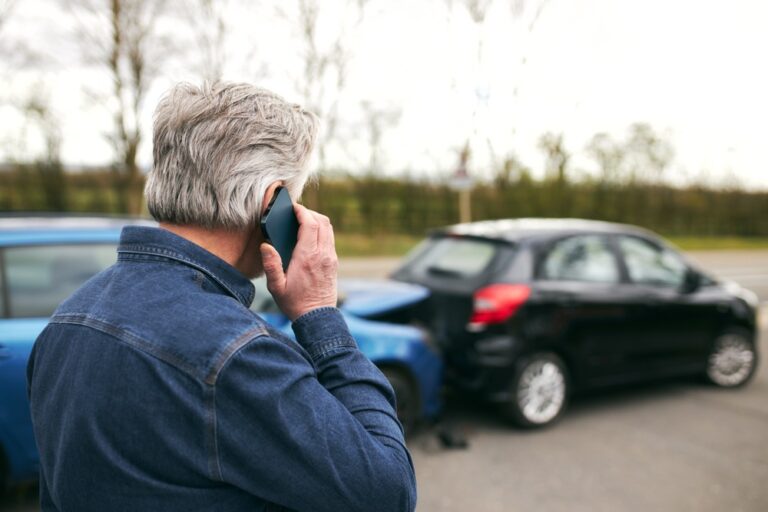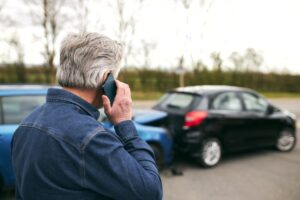 Car accidents are never a simple matter, whether the accident is a small fender bender or more catastrophic. Car accidents can change your life instantly, potentially leaving you with injuries, emotional trauma, and huge debt.
The fallout from an accident can quickly become overwhelming. However, if you know what to do immediately after an accident and have a Canton car accident lawyer, these issues may be much easier to manage.
We charge no upfront fees for our legal services and only take payment if we secure monetary compensation on your behalf. Call us at 800-333-9999 at any time to speak to one of our dedicated Canton car accident lawyers and set up a free consultation.
We Represent Injured Accident Victims Across Many Categories. Some Personal Injury Cases We Handle Include:
Accidents With Trucks or Commercial Vehicles
Injuries & Wrongful Death Involving Driver Negligence (cell phone use, DUI)
Accidents With Uninsured Motorists
Whiplash Injury Accidents
Airbag Deployment Accidents
Takata Air Bag Recalls
Motorcycle Accident Injuries
Ridesharing: Lyft & Uber Accidents
Bicycle Accident Injuries
Hit and Run Accidents
Pedestrians Hit By a Vehicle
Head-On Collisions
Rear-End Collisions
Spinal Cord Injuries
Sometimes an auto accident injury is not evident until much later. Even if you haven't suffered a catastrophic injury you still may need medical treatment. You should seek medical care immediately, even if you don't think you are badly hurt. Some severe injuries may not be immediately apparent. This is the best way to physically and legally protect yourself and your loved ones.
"Our daughters were involved in a serious car crash when a man ran a red light! Isaacs & Isaacs knew exactly what to say and exactly what to do for us! They are not only highly professional but also very sincere in wanting to help get our girls every dollar deserved! We will always be grateful to the team of The Hammer for being so wonderful during our time of need! Thank you from our family to your law firm."
---
Getting the Legal Perspective on Car Accidents – Audio Interview
Car accident lawyer Darryl Isaacs — The Hammer — sat down to address legal and safety considerations when injured from a car crash in a recent radio episode of "Ask The Hammer," the podcast exploring the legal matters that matter most. There are many elements at play when knowing what to do after a car accident. Listen to the episode directly below.
---
Common Causes of Car or Truck Accidents
No car accident is the same. Some common causes of car accidents are listed below:
Making a left turn into oncoming traffic
Failure to yield at intersections
Not leaving enough distance from the car ahead for a sudden stop causes rear-end accidents
Entering the other lane and causing a head-on collision
Drunk driving
Distracted driving (e.g., eating, putting on makeup, using a cell phone)
Road rage
Your lawyer can help you understand your accident, your rights, and how to proceed through the legal process.
Our Accident Law Firm Will Get Started on Your Case Immediately By:
Listening to your story
Answering your questions
Advising you what to do next
Investigating the accident scene and all other evidence related to your claim
Reviewing medical records, police reports, and all documents
Determining which parties are liable for your injury
Meeting with insurance adjusters
Helping you file your claim
Demanding a just settlement for all of your medical treatment and damages
---
Am I Eligible to Receive Compensation if I'm in a Car or Truck Accident?
A Canton, Ohio, car accident lawyer can advise you on what to do next. They can assess whether you have a legal claim to damages and can help if you do. If you decide to pursue legal action, compensation is generally broken down into three different categories: economic damages, non-economic damages, and punitive damages.
Economic Damages
These are monetary losses resulting from injuries sustained in the accident. You could receive fair compensation for past and future medical expenses, costs for rehabilitation, lost wages, and lost earning capacity. Maximum compensation also includes emotional distress and suffering.
Non-Economic Damages
These are things like pain, suffering, and emotional trauma—basically, any non-monetary losses caused by the accident.
Punitive Damages
Courts award these under special circumstances when they must punish the at-fault driver for reckless actions.
For a free legal consultation with a car accidents lawyer serving Canton, call 800-333-9999.
How Much Time Do I Have to File a Lawsuit for a Car Accident?
You have two years from the accident date to file a lawsuit. It isn't surprising that filing a lawsuit might not be the first thing on your mind. However, just because you have two years doesn't mean you should wait that long to seek damages.
We're ready to help every client get the compensation they deserve. We have already helped clients in Kentucky, Indiana, and Ohio recover over $1 billion in settlements. Let us help you next.
Build Your Case With A Top Rated Accident Lawyer
If you need immediate assistance with a vehicle accident or personal injury, call our team now at 
800-333-9999
 to begin your free case review and schedule an initial consultation to get legal advice. Our law firm represents injured victims across many categories. Some popular cases our accident attorneys handle include:
---
What to Do After a Motor Vehicle Accident
There are a few things you can do after an accident to protect yourself:
Get Medical Attention
Check yourself and any passengers in your car for injuries and call 911. If you or anyone involved in the accident has life-threatening injuries, it's vital to seek medical attention immediately. Even if your injuries seem minor, you may have a serious injury you've overlooked, so it's important for a medical professional to assess anyone who has been in a car or truck accident.
Get Everyone to a Safe Place
After an accident, vehicles may be inoperable, but moving cars or trucks off the road can prevent further accidents. If you can't move your vehicle after the accident, get everyone out of the vehicle and to safety. Once everyone is safe, gather details of the car accident.
Only move people you are sure are uninjured.
Record Who's Involved
Get the contact information of everyone involved in the crash. This includes passengers in the other vehicles involved. You also need to get the insurance information of the other drivers involved in the crash. Ask witnesses to the collision for their information, too. Witness accounts can be beneficial later in the legal process.
Record the Scene
Take photos and videos of the accident and damage to all cars involved. It is also a good idea to take pictures and videos of the surrounding area to document the conditions fully.
Record What You Can Remember
Write down everything that happened before, during, and after the accident. Document everything you did, such as calling the police, getting contact information, seeking medical attention, etc. Be sure to document witness accounts and statements from the other parties involved in the crash. Once the authorities arrive:
Give your statement of events to the officers.
Be as accurate as possible, and don't try to fudge over details. The report will be critical later on if you take legal action.
Be sure you know how and when you can access the accident report.
---
What Not to Do After a Car Accident
Ignoring the following could jeopardize your claim:
Do NOT leave. Leaving the scene of an accident is illegal and could lead to criminal charges.
Do not speak with the other drivers except to get contact information. Do not apologize or discuss who was at fault. Anything you say, even a heartfelt apology, can be used against you later.
Do not post anything on social media about the accident or your injuries. If you pursue a lawsuit, you can bet the lawyers of all parties involved are watching your social media accounts. The opposing lawyers can and will use anything you post.
Do not speak with the other party's insurance company. Let your car accident lawyer take care of that. The insurance company may try to use anything you say to minimize its client's responsibility in the accident.
---
Injuries That Can Take Time To Appear After a Motor Vehicle Accident
The following are some injuries that take time to show up after a motor vehicle accident.
Fractures/dislocations
A fracture occurs when one bone breaks into pieces. Dislocation refers to the separation of two bones. These types of injuries usually require surgery to fix.
Sprains and strains
These injuries occur when ligaments, tendons, muscles, nerves, blood vessels or cartilage tear. They often heal without treatment.
Broken bones
When a bone breaks, it loses its shape. This type of injury requires medical attention. If the break is severe, surgery might be needed.
Head injuries
Head injuries include concussions, cuts, bruises, bleeding inside the skull, swelling around the brain, and loss of consciousness. Head injuries can cause permanent damage if not treated properly.
Internal organ injuries
An internal organ injury includes any injury to organs such as the heart, lungs, liver, kidneys, spleen, pancreas, intestines, stomach, bladder, ovaries, testicles, uterus, prostate, eyes, ears, nose, throat, mouth, jaw, teeth, neck, spine, back, arms, legs, feet, hands, fingers, toes, and face. Internal organ injuries can lead to death.
Other injuries
Other injuries include broken limbs, burns, puncture wounds, and lacerations.
If you suffer from any of these injuries, contact an experienced personal injury attorney immediately.
---
Ready to Talk to a Lawyer Who Has Your Back?
We understand how stressful it can be when you are injured. Whether you are dealing with injuries sustained while working on a construction site, getting into a car accident, or being involved in a slip and fall incident, our law firm wants to help you recover compensation for medical bills, lost wages, pain, and suffering, and other damages.
Our experienced personal injury attorneys team is ready to represent you when you need us most. Contact us today to schedule a free initial consultation to get you on your way toward a fair settlement for your accident lawsuit.
---
Do I Need a Car Accident Attorney?
A car crash can happen anytime, anywhere. If you are involved in an auto accident, it's important to understand how to handle the situation. You could face serious injuries, property damage, medical bills, lost wages, and legal fees. In dealing with the aftermath of an auto accident, you could also be responsible for filing a claim against one or both parties. This guide provides some basic tips on whether you need a personal injury attorney.
Do I Have Insurance Coverage?
If you are covered under your insurance policy, contact your insurer immediately. They will take care of everything related to your claim. However, you might consider hiring an auto accident attorney if you don't have coverage; they will work to get you the fair compensation you deserve.
Is There Any Evidence of Fault?
In most cases, there won't be evidence of fault. But, if someone else caused the accident, you might have witnesses or physical evidence such as skid marks or broken glass from the accident scene. These types of things can help prove liability.
How Bad Are My Injuries?
You could suffer minor injuries like whiplash, cuts, and bruises, or major ones such as spinal cord injuries, brain trauma, internal bleeding, or paralysis. Depending on the severity of your injuries, you may require hospitalization or surgery. It is important to get the proper medical care after an accident.
Can I File a Claim Without a Lawyer?
Yes, but you should consult with a car accident attorney first. A lawyer can explain what type of claims you can file and which are more likely to succeed. Their job is to get you maximum compensation for your Canton car accident.
What Should I Expect During My Free Consultation?
During your free consultation, your lawyer will review all aspects of your case. He or she will discuss your options and answer questions about your rights and responsibilities after an accident.
Will I Be Able to Work After My Injury?
It depends on the nature of your injury. Some injuries can make it difficult to work. Others can keep you out of work for weeks, months, or even years. It's best to talk to your doctor before making any decisions.
Am I Eligible for Compensation?
Every state has its own laws regarding who qualifies for financial compensation. The amount of money you receive depends on several factors, including:
The extent of your injuries
The cost of your treatment
The length of time you were unable to work
Other losses incurred because of the accident
How much money Could I Receive?
The total value of your claim depends on many different factors. Your lawyer can give you an estimate based on the information you provide.
How Long Does It Take To Recover Compensation?
Your recovery process varies depending on the circumstances surrounding your accident. The average settlement takes between 6-12 months.
How Can I Pay For My Medical Bills?
Medical expenses can add up quickly. Many people use their health insurance to cover these costs. If that doesn't work, they turn to credit cards or loans.
Was There A Wrongful Death Involved?
The wrongful death of a loved one is an emotional and difficult time for the family. Losing a loved one can devastate any family, but it's even more so when someone else's negligence or recklessness kills that person. If you have lost a loved one due to another party's actions as an accident victim or a family member died due to accident injuries, you may be entitled to compensation for your grief and other damages by filing a personal injury claim. Consult with an experienced attorney to learn the proper steps in filing a case like this.
Do I Have to Settle Before the Trial?
No. You can choose to go to trial instead of settling. This decision is yours alone. However, having a jury decide your case means you may not get the full amount you deserve.
---
Call Isaacs & Isaacs Personal Injury Lawyers Today
Car accidents can create chaos in your life. After an accident, recovering from injuries and financial challenges can be stressful and difficult. The legal process can make things even more challenging and exhausting.
Hire one of our lawyers to help you navigate the complicated legal system. Let us help you through the legal process and seek the compensation you deserve. Contact the Isaacs & Isaacs Personal Injury Lawyers team for your free consultation today.
To learn more about working with our Canton lawyers, call 800-333-9999 for your no-cost car accident case review.