Isaacs & Isaacs Weighs In on $289 Million Monsanto Verdict
Last updated Thursday, June 29th, 2023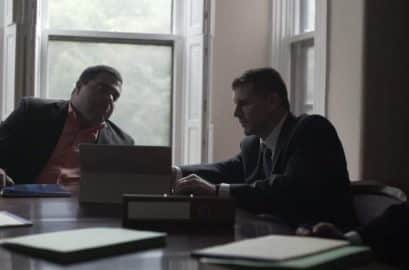 In San Francisco, after three days of deliberation, jurors awarded a patient with terminal cancer $289 million in damages on Aug 10 for the role they say Monsanto's Roundup Weed Killer product had in causing the life-threatening illness. The Monsanto verdict continues to make news around the country.
Plaintiff:
Dewayne Johnson, a former school groundskeeper with terminal cancer
Defendant:
Monsanto, makers of Roundup Weed Killer Products
Jury Award to Johnson:
Compensatory Damages: $39 Million
Punitive Damages: $250 Million
Total Damages: $289 Million
Roundup Weed Killer lawyer Darryl Isaacs – The Hammer – shared some thoughts and commentary about the landmark case and verdict amount, and what might be expected moving forward with Monsanto and Roundup lawsuits. Read the interview below.
---
Host:
Can you explain how damages work in a case like this?
The Hammer:
There are two damages here – compensatory and punitive. The compensatory are actual damages to the individual plaintiff for what he sustained. And the punitives are what they call punishment in nature. This company was found liable by the jury. Because Monsanto's behavior was found so egregious by the jury, they awarded punitive damages to punish them.
The thing that makes this case unique is that Roundup Weedkiller has been around forever and everyone uses it. It's really one of the top selling products in the country. So there will be more cases going to trial and of course Monsanto is going to appeal the verdict.
Host:
What are the steps people should take if they discover they are sick and have used this product?
The Hammer:
In most of these cases it begins by identifying the type of cancer involved, and it's usually linked to a specific type called non-Hodgkin Lymphoma. If that's true for them, they should reach out for a review of their case to get more information about beginning legal action.
Host:
So we have $250 million in punitive damages to punish the company. And what makes up the compensatory damages in these cases?
The Hammer:
Well you've got physical pain and suffering, personal injury, medical bills, lost wages and income, loss of future earning capacity if they are not able to work anymore, and some states might allow emotional damages like mental pain and suffering.
Host:
Were you surprised to hear about this large of a verdict?
The Hammer:
No I wasn't surprised. The damages were there. You just have to make the correlation between the symptoms and injuries to use of the product. In every case you have causation and damages. Were they liable? Did this product cause this injury? If you can prove it caused it, then no, I'm surprised that the damages were what they were.
---
Disclaimer: This interview should not be used in any legal capacity whatsoever. If you have specific legal questions, contact an attorney to discuss specific legal matters about your case. The attorneys of Isaacs & Isaacs operate nationally with their primary office in Louisville, Kentucky. Readers should note that legal services may be performed by others.
Roundup Weed Killer Lawyers for Cancer Victims Across America
If you believe you've become ill due to use of Monsanto's Roundup products, call Isaacs and Isaacs at 800-333-9999 for a free review of your case. We will fight for you anywhere in the USA.
Isaacs and Isaacs are also nationally known as truck accident lawyers, handling cases where injured victims have been involved in a collision with a semi truck or commercial vehicle. Give us a call to have your case reviewed today.