Begin Your Case With a Proven Truck Accident Law Firm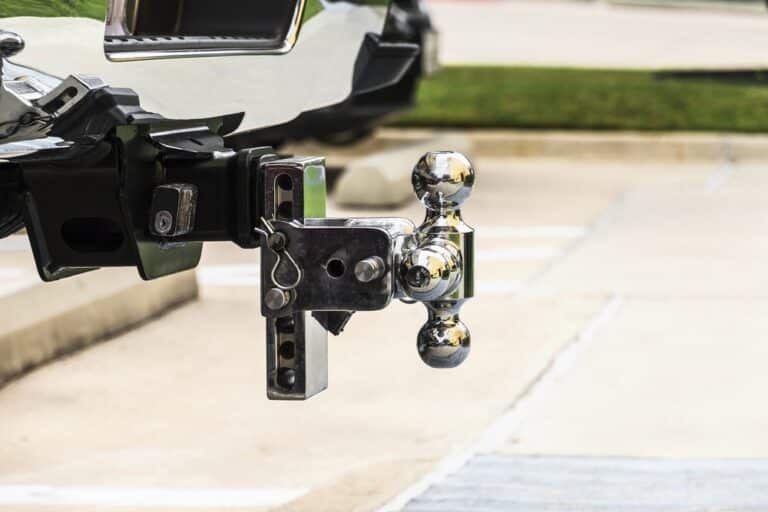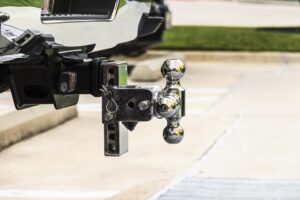 Depending on what you are carrying, you need a tow hitch that can withstand the weight and is in working order. If you own a pickup truck, you might have used a tow hitch in the past to move a trailer, mobile home, or jet ski. Commercial vehicles also use these hitches to attach trailers and move products across Kentucky. If there is a tow hitch defect, it can cause a trailer to come loose and lead to a severe accident. When other drivers see a trailer coming loose or swinging, they will try to avoid an accident, leading to more chaos on the road. The effects of a defective tow hitch are extensive, and someone must take responsibility for these defects. An experienced tow hitch defects truck accident lawyer will help determine your legal remedies if you are in such an accident.
We charge no upfront fees for our legal services and only take payment if we secure monetary compensation on your behalf. Call us at 800-333-9999 at any time to speak to one of our dedicated Kentucky truck accident lawyers and set up a free consultation.
We Represent Injured Accident Victims Across Many Categories. Some Personal Injury Cases We Handle Include:
Accidents With Trucks or Commercial Vehicles
Injuries & Wrongful Death Involving Driver Negligence (cell phone use, DUI)
Accidents With Uninsured Motorists
Whiplash Injury Accidents
Airbag Deployment Accidents
Takata Air Bag Recalls
Motorcycle Accident Injuries
Ridesharing: Lyft & Uber Accidents
Bicycle Accident Injuries
Hit and Run Accidents
Pedestrians Hit By a Vehicle
Head-On Collisions
Rear-End Collisions
Spinal Cord Injuries
Sometimes an auto accident injury is not evident until much later. Even if you haven't suffered a catastrophic injury you still may need medical treatment. You should seek medical care immediately, even if you don't think you are badly hurt. Some severe injuries may not be immediately apparent. This is the best way to physically and legally protect yourself and your loved ones.
"John came to our house and went over the legal part of it thoroughly and quickly, but he always made it more about us. I would recommend them to anybody because they're going to make sure that you're protected. It just always felt like we were dealing with family instead of a legal process."
---
Getting the Legal Perspective on Car Accidents – Audio Interview
Car accident lawyer Darryl Isaacs — The Hammer — sat down to address legal and safety considerations when injured from a car crash in a recent radio episode of "Ask The Hammer," the podcast exploring the legal matters that matter most. There are many elements at play when knowing what to do after a car accident. Listen to the episode directly below.
---
The Commonality of Tow Hitch Truck Accidents
The general public doesn't think these accidents are common, but over the years, many tow hitch accidents have resulted in severe injuries and death. When a manufacturer states the tow hitch can carry 7,500 pounds, but it breaks when it gets close to that limit, that is a severe problem, and the manufacturer must recall the tow hitches and investigate the cause of these breaks.
Additionally, trucking companies must stay aware of the weight limits for trailers, tow hitches, and more to stay within those limits. Cleaning is also necessary because if you do not clean tow hitches correctly, it can cause the hitch to deteriorate and break with too much weight.
Our Accident Law Firm Will Get Started on Your Case Immediately By:
Listening to your story
Answering your questions
Advising you what to do next
Investigating the accident scene and all other evidence related to your claim
Reviewing medical records, police reports, and all documents
Determining which parties are liable for your injury
Meeting with insurance adjusters
Helping you file your claim
Demanding a just settlement for all of your medical treatment and damages
---
How Tow Hitch Defects Occur
A tow hitch is a product that should be in working order, without defects, when it leaves the manufacturer. These parts also require maintenance to ensure they can still withstand the weight that is put on them. If the tow hitch has a defect or it fails, then anything you attach to it is in danger of coming loose and wreaking havoc on innocent bystanders.
Tow hitch defects happen in several ways, including:
Support chains: these chains help secure the trailer if the tow hitch disengages; if they fail, destruction follows.
Design flaws: can lead to trailer hitch disengagement.
Failed lights: Trailers can warn others to see if something is wrong so they have time to move and react. Truck drivers cannot communicate with other drivers if the blinkers are not working.
Substandard component material: design flaws also involve the materials you use to make the product; if the manufacturer does not use sturdy materials, it causes the hitch to break from the pressure.
Defective trailer tongue
A product defect can happen for several reasons, and it can be due to an incorrect design or manufacturing error. Ultimately, you will need a Kentucky tow hitch defects truck accident lawyer to investigate the defect and file an insurance claim with the company responsible for recovering compensation for your injuries and losses.
Other Reasons Trailers Break
Aside from manufacturers and operator negligence, trailers break for other reasons. Any vehicle with a tow hitch can become unhitched, including semi-trucks, pickup trucks, moving vans, and SUVs. Reasons outside of defenses that can lead to truck accidents include:
Speeding
Declines
Sudden turns
Loose cables
Rusted belts
Lack of safety harnesses
Poor lighting
Abrupt stops
State code violations
Overloaded trailers
There are a plethora of reasons why trailers can come unhitched and cause accidents. You cannot assume it is the truck driver or the manufacturer without a proper investigation into the incident.
A tow hitch defects truck accident attorney can investigate what caused the tow hitch to break. Once we determine the cause, we will take the proper legal steps to hold the negligent party liable.
Operator Negligence or Manufacturer Defects
Truck drivers must note the kind of trailer they are hitching and ensure they are using the right hitch for the job. There are two main hitch types; a gooseneck hitch and a weight-bearing hitch. A gooseneck hitch connects the trailer to the vehicle and is in the center of the truck's rear. A weight-bearing hitch carries the weight of the trailer.
Truck operators must calculate the correct weight before they begin driving to ensure the trailer does not exceed the suggested weight by the manufacturer. When drivers do not mount the hitch, place too much weight on it, or ignore warning signs, they are liable under operator negligence.
If a design defect causes the trailer to disengage, break or sway, then the manufacturer is liable for any accidents and injuries. You will need to show the manufacturer defect was the direct cause of the accident and there was, in fact, something wrong with the hitch that the manufacturer should have known about. If the tow hitch is used as intended, then the manufacturer is the one to blame for an accident.
Build Your Case With A Top Rated Accident Lawyer
If you need immediate assistance with a vehicle accident or personal injury, call our team now at 
800-333-9999
 to begin your free case review and schedule an initial consultation to get legal advice. Our law firm represents injured victims across many categories. Some popular cases our accident attorneys handle include:
---
Liability in a Runaway Trailer Accident
There are other factors to consider regarding a Kentucky truck accident. Liability is complex, and while you know the truck driver was the cause of the accident, that does not mean they are liable. Three possible negligent parties can bear the financial possibility for your injuries in a tow hitch accident.
The vehicle operator is the first party you will name in your insurance claim. However, they have an employer who is also responsible for the actions of their drivers. The truck company and cargo loaders are also responsible for the safety of the driver and cargo. They are responsible for vehicle maintenance and proper cargo loading procedure.
If there is excess weight, the cargo loader must face the legal repercussions of their negligent actions. Lastly, the hitch manufacturer is another liable party in these accidents because they design the hitch and are responsible if there is a design defect.
---
Call a Tow Hitch Defects Truck Accident Attorney Today
Going against a trucking company is scary, but Isaacs & Isaacs is here to guide you and protect your rights. After a truck accident, you must speak to a tow hitch defects truck accident lawyer in Kentucky, who will investigate the incident and determine what legal remedies you have. Schedule your initial consultation today.
To learn more about working with our Kentucky lawyers, call 1-800-333-9999 for your no-cost truck accident case review.