Begin Your Case With a Proven Wrongful Death Law Firm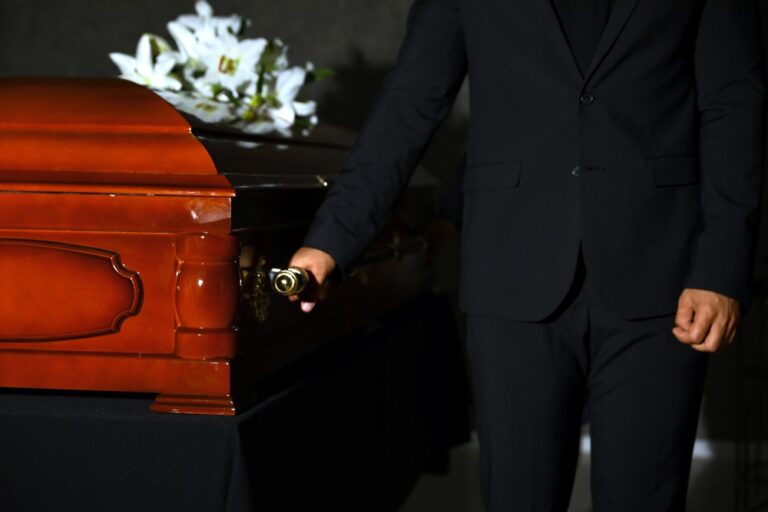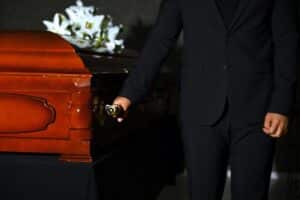 No one should be alone in their grief, especially after an unexpected loss. Call on our Somerset wrongful death lawyer if you lost a loved one to someone's careless action.
Our firm can provide support in filing a claim, valuing your case, and giving you and your family a voice. Isaacs & Isaacs Personal Injury Lawyers make sure you don't stand alone.
We charge no upfront fees for our legal services and only take payment if we secure monetary compensation on your behalf. Call us at 800-333-9999 at any time to speak to one of our dedicated Somerset wrongful death lawyers and set up a free consultation.
We Represent Injured Accident Victims Across Many Categories. Some Personal Injury Cases We Handle Include:
Accidents With Trucks or Commercial Vehicles
Injuries & Wrongful Death Involving Driver Negligence (cell phone use, DUI)
Accidents With Uninsured Motorists
Whiplash Injury Accidents
Airbag Deployment Accidents
Takata Air Bag Recalls
Motorcycle Accident Injuries
Ridesharing: Lyft & Uber Accidents
Bicycle Accident Injuries
Hit and Run Accidents
Pedestrians Hit By a Vehicle
Head-On Collisions
Rear-End Collisions
Spinal Cord Injuries
Sometimes an auto accident injury is not evident until much later. Even if you haven't suffered a catastrophic injury you still may need medical treatment. You should seek medical care immediately, even if you don't think you are badly hurt. Some severe injuries may not be immediately apparent. This is the best way to physically and legally protect yourself and your loved ones.
"They're great to me. Used them twice and positive results both times. I wouldn't hesitate to contact them again if needed."
---
Getting the Legal Perspective on Car Accidents – Audio Interview
Car accident lawyer Darryl Isaacs — The Hammer — sat down to address legal and safety considerations when injured from a car crash in a recent radio episode of "Ask The Hammer," the podcast exploring the legal matters that matter most. There are many elements at play when knowing what to do after a car accident. Listen to the episode directly below.
---
Our Wrongful Death Lawyers Obtain Justice Through Compensation
Damages are designed to acknowledge every aspect of your life changed by this accident. That ranges from payment for bills to compensation for the emotional fallout.
Your financial recovery could include:
Healthcare bills like hospitalizations or medications
Lost income like wages, salary, or side revenue
Funeral costs, like casket or urn, services, or burial
Pain and suffering and emotional distress
Loss of relationship benefits or support
Punitive damages to punish the liable party
The funeral alone can be expensive, with the average casket costing $2,000, according to the Federal Trade Commission (FTC). Yet we evaluate costs both big and small, whether it's an out-of-pocket expense or a $30,000 bill for your family member's final three days in the hospital.
Past and Future Losses
Our personal injury lawyers also identify past and future losses. Not only should you not be responsible for paying your loved one's final bills, but you also should be compensated for the financial support they would have provided you.
Experts can create projections of the income they would have earned, and we can argue for that amount.
We also highlight the relationship losses caused by the accident—for instance, the guidance a child will no longer receive from their deceased parent or the companionship a spouse is now deprived of.
Receiving Damages
Unlike other states, Kentucky details how compensation is provided to family members following a death to negligence (Ky. Rev. Stat. § 411.130). The factors that dictate who receives what are the deceased's:
Marital status
Existence of children
Surviving parents
Personal estate
For example, if the deceased was married with no children, the surviving spouse receives the damages. If the deceased was single and had children, the damages are split up between the surviving children.
Some families with a more complicated structure may struggle to understand how compensation is disbursed following a settlement or verdict. The Somerset wrongful death lawyers at Isaacs & Isaacs Personal Injury Lawyers can explain how compensation is split and work with you throughout the process.
Our Accident Law Firm Will Get Started on Your Case Immediately By:
Listening to your story
Answering your questions
Advising you what to do next
Investigating the accident scene and all other evidence related to your claim
Reviewing medical records, police reports, and all documents
Determining which parties are liable for your injury
Meeting with insurance adjusters
Helping you file your claim
Demanding a just settlement for all of your medical treatment and damages
---
Build Your Case With A Top Rated Accident Lawyer
If you need immediate assistance with a vehicle accident or personal injury, call our team now at 
800-333-9999
 to begin your free case review and schedule an initial consultation to get legal advice. Our law firm represents injured victims across many categories. Some popular cases our accident attorneys handle include:
Our Lawyers Take on Wrongful Death Negligent Parties for You
Our firm does as much as possible on your behalf so that you can focus on honoring your loved one's wishes and healing from their loss. With us, you can receive:
Communication help: We talk to insurance adjusters, negligent parties, eyewitnesses, expert consultants, and other lawyers
Layman's terms translation: We explain legal terms, paperwork, claim and lawsuit requirements, and every step of the process
Legal experience: We offer our 400 years of combined knowledge and our understanding of Kentucky's laws
Personal support: We remain accessible both ways, returning your calls and keeping you updated about any progress
Financial consideration: We don't charge you any fees or costs upfront, only when we win via a verdict or settlement
This is only a fraction of what we do. We constantly work behind the scenes, utilizing paralegals, investigators, and other team members dedicated to your family and your case.
Proving Negligence After a Fatality
The goal of a wrongful death case is to prove someone's negligence cost your family member's life. It is our responsibility to produce enough evidence to demonstrate the four elements of negligence:
Duty of care – to drive safely, to create effective products, to maintain safe premises, etc.
Violation of duty of care – driving drunk, releasing defective products, failing to fix hazards on a property
Harm – a fatal collision, a terminal illness caused by a product, a slip and fall that causes a deadly brain injury
Damages – monetary compensation for surviving family members due to the loss of a loved one to negligence
For example, a commercial truck driver has a duty to take care while operating their vehicle. That means being aware that their tractor-trailer requires extra space to come to a stop—20 to 40 percent more space than a regular passenger vehicle, according to the Insurance Institute for Highway Safety (IIHS).
If the driver was tailgating someone, they violated that duty of care, failing to take appropriate care. If they then suddenly stopped and didn't leave enough room, striking the car in front of them and killing the occupant, they can be held liable for damages to the surviving family.
Wrongful Death Cases We Establish Negligence In
We work to demonstrate those elements of negligence in situations like:
Roadway accidents
Slip and fall accidents
Premises liability cases
Boating accidents
Defective products
Gathering Evidence of Negligence
To satisfy the four elements of negligence, we can use evidence like:
Accident reports
Medical records
Drug and alcohol tests
Expert analysis
Accident investigation
Witness testimony
Photos and video
Bystander video
Similar complaints
Phone or text records
Social media posts
Not all of these may figure into your case. For instance, social media or text records could play a crucial role in a distracted driving case, while drug testing may be involved if your loved one was killed by an impaired driver. We may also review the other party's past. A dog owner who was aware of their dog's aggression and repeatedly failed to restrain the dog could be held liable for an attack.
Similarly, the history of a property owner's failure to address a hazard on their premises could help us show that their negligence led to a fatal slip and fall. In other words, our investigators go the extra mile to find evidence of the specifics of your case.
We Collect All Necessary Evidence
While it's usually one tiny piece of evidence that clinches a case in the movies, we gather a variety of evidence that works together to create a comprehensive picture of the accident, demonstrating negligence.
---
Allow Our Lawyers to Get to Work on Your Somerset Case Now
Kentucky allows up to two years following death to file a wrongful death lawsuit (Ky. Rev. Stats. § 304.39-230(6)). However, our wrongful death lawyers can use that time to make progress in your Pulaski County case.
We will do everything in our power to secure the best possible outcome for you and your family. Call in The Hammer today to get started.
To learn more about working with our Somerset lawyers, call 1-800-333-9999 for your no-cost wrongful death case review.