Begin Your Case With a Proven Car Accident Law Firm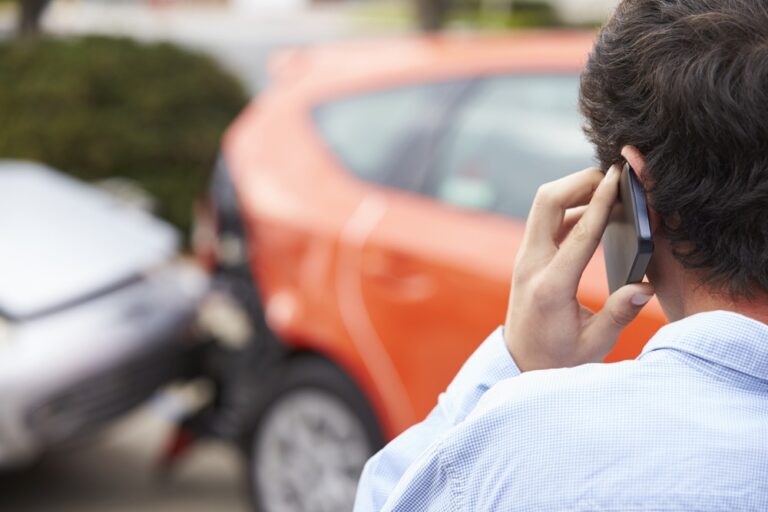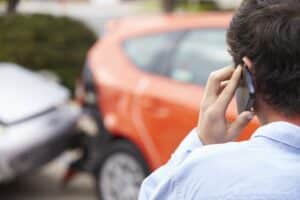 Whether your injuries are severe or minor, you can seek to recover damages with the aid of an attorney. The process for recovering your damages may be complex to navigate on your own, but the assistance of a Somerset car accident lawyer can help you with filing a claim. A Somerset car accident lawyer can assist you if you've suffered any injuries while in a car accident.
We charge no upfront fees for our legal services and only take payment if we secure monetary compensation on your behalf. Call us at 800-333-9999 at any time to speak to one of our dedicated Somerset car accident lawyers and set up a free consultation.
We Represent Injured Accident Victims Across Many Categories. Some Personal Injury Cases We Handle Include:
Accidents With Trucks or Commercial Vehicles
Injuries & Wrongful Death Involving Driver Negligence (cell phone use, DUI)
Accidents With Uninsured Motorists
Whiplash Injury Accidents
Airbag Deployment Accidents
Takata Air Bag Recalls
Motorcycle Accident Injuries
Ridesharing: Lyft & Uber Accidents
Bicycle Accident Injuries
Hit and Run Accidents
Pedestrians Hit By a Vehicle
Head-On Collisions
Rear-End Collisions
Spinal Cord Injuries
Sometimes an auto accident injury is not evident until much later. Even if you haven't suffered a catastrophic injury you still may need medical treatment. You should seek medical care immediately, even if you don't think you are badly hurt. Some severe injuries may not be immediately apparent. This is the best way to physically and legally protect yourself and your loved ones.
"It was a pleasure to have the Isaacs & Isaacs team to help me after being hit by a truck as I was walking to the market. They went above and beyond to help with all I went through!"
---
Getting the Legal Perspective on Car Accidents – Audio Interview
Car accident lawyer Darryl Isaacs — The Hammer — sat down to address legal and safety considerations when injured from a car crash in a recent radio episode of "Ask The Hammer," the podcast exploring the legal matters that matter most. There are many elements at play when knowing what to do after a car accident. Listen to the episode directly below.
---
Recovering Damages From a Car Accident in KY
After a car accident, you may have sustained many physical and emotional injuries. The severity of the car accident determines how injured you are. No matter what state you are in, you can file a claim to recover the damages from any injuries sustained.
In Kentucky, you can claim damages for injuries you sustained that are physical and emotional. Not all damages are alike; each injury category has its own list of damages you can file to obtain.
The first type of damage that you might immediately think about is economic damage.
These damages include things like:
Medical costs
Income losses
Miscellaneous losses
You can also file to receive damages for other injuries that are not physical. These relate to the emotional damage you incur. Also, if the accident results in a loss of pleasure or enjoyment in life, you can obtain compensation for those damages. These are referred to as non-economic damages.
A Somerset car accident lawyer can calculate what you can obtain from monetary damages by using a calculation or formula.
Our Accident Law Firm Will Get Started on Your Case Immediately By:
Listening to your story
Answering your questions
Advising you what to do next
Investigating the accident scene and all other evidence related to your claim
Reviewing medical records, police reports, and all documents
Determining which parties are liable for your injury
Meeting with insurance adjusters
Helping you file your claim
Demanding a just settlement for all of your medical treatment and damages
---
Can You Get Punitive Damages in Kentucky?
In some instances, you might be able to file for punitive damages. These damages go over and beyond the other compensation. This award is obtained if the defendant acted maliciously or grossly negligent.
A court can grant punitive damages to help deter the defendants and others from similar acts in the future. In some instances, the court may compare case law to see if punitive damages should be awarded.
Build Your Case With A Top Rated Accident Lawyer
If you need immediate assistance with a vehicle accident or personal injury, call our team now at 
800-333-9999
 to begin your free case review and schedule an initial consultation to get legal advice. Our law firm represents injured victims across many categories. Some popular cases our accident attorneys handle include:
Statute of Limitations in Car Accidents
If you're getting ready to file a car accident claim in Kentucky, you should know the statute of limitations. This indicates the appropriate amount of time you have to file a claim. Kentucky law uses Revised Statutes section 304.39-230, generally requiring the person to file their claim within two years.
---
Negligence Laws in Kentucky Car Accident Cases
To recover damages in your Somerset car accident case, an attorney must follow the negligence laws in Kentucky. These laws refer to establishing liability in who is at fault.
In instances where both parties share some of the blame, the courts and attorneys must determine the percentage of responsibility each party has. The insurers can investigate the accident and use the evidence to allot a percentage of fault for each party.
However, the award amount may be reduced by how much fault is assigned to you. So, if you are considered 99 percent at fault, you won't get much of an award. There probably won't be enough to cover your costs.
A Somerset car accident lawyer can assist with developing the evidence to help with your case.
---
Car Accident Causes
With the many car accidents in the U.S., researchers track the various causes and reasons each year. The main reasons for car accidents are as follows:
Distracted Driving — When someone uses their phone while driving, they may be distracted while driving. This involves taking their eyes off the road momentarily, which can be detrimental and lead to accidents.
Reckless Driving —This involves driving in a manner that disregards traffic laws and others who are on the road.
Impaired Driving — Driving while under the influence can involve driving while drinking or doing drugs. Even certain medications can impair your ability to drive. These situations can cause accidents and are a significant cause of fatalities and injuries.
Speeding — Driving too fast is dangerous because it can cause accidents, injuries, and fatalities. Speeding may also make accidents worse due to the speed.
Weather Conditions — Bad weather conditions can create problems for drivers. Slippery roads or reduced visibility can cause cars to spin out of control, leading to accidents.
Running a Red Light — Obviously, running a red light can be a severe problem since you can ram right into the other vehicle.
---
Contact a Somerset Car Accident Lawyer
Get in touch with a Somerset car accident lawyer if you've been injured in a car accident. You can find out more information about filing a claim for injuries. When you talk to an attorney at Isaacs & Isaacs Personal Injury Lawyers, explain the details about your accident to an experienced attorney.
At Isaacs & Isaacs Personal Injury Lawyers, there is a combined 400 years of legal experience ready to assist you with the legal process.
We've recovered $1 billion in damages from car accidents, so you can have confidence when you work with us. We work on a contingency basis, which means if you win, we win too. You can get started with a free case assessment to determine the validity of your case. There is no fee to receive a consultation and no upfront costs or fees.
To learn more about working with our Somerset lawyers, call 1-800-333-9999 for your no-cost car accident case review.