Begin Your Case With a Proven Car Accident Law Firm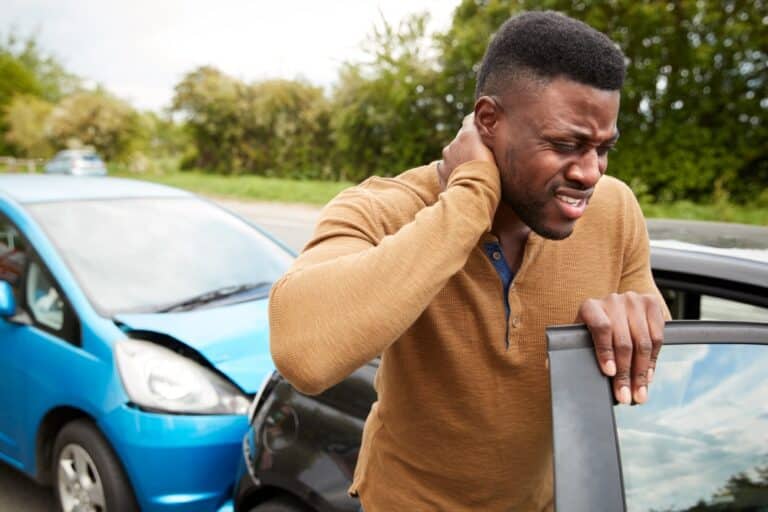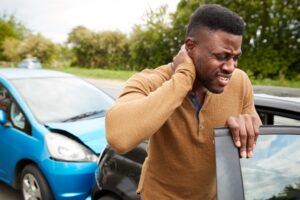 Car accident injuries are common and can range from simple whiplash to more severe, long-lasting injuries. As a car accident victim, you deserve compensation from the party that caused the accident, which is why a Richmond car accident lawyer can be a good resource.
Navigating the compensation and claims process after an accident is confusing and time-consuming. It involves a lot of legal work, especially with insurance companies and accident investigators. These groups want to maximize profits for their employers. A Richmond car accident lawyer can help look out for your best interests.
We charge no upfront fees for our legal services and only take payment if we secure monetary compensation on your behalf. Call us at 800-333-9999 at any time to speak to one of our dedicated Richmond car accident lawyers and set up a free consultation.
We Represent Injured Accident Victims Across Many Categories. Some Personal Injury Cases We Handle Include:
Accidents With Trucks or Commercial Vehicles
Injuries & Wrongful Death Involving Driver Negligence (cell phone use, DUI)
Accidents With Uninsured Motorists
Whiplash Injury Accidents
Airbag Deployment Accidents
Takata Air Bag Recalls
Motorcycle Accident Injuries
Ridesharing: Lyft & Uber Accidents
Bicycle Accident Injuries
Hit and Run Accidents
Pedestrians Hit By a Vehicle
Head-On Collisions
Rear-End Collisions
Spinal Cord Injuries
Sometimes an auto accident injury is not evident until much later. Even if you haven't suffered a catastrophic injury you still may need medical treatment. You should seek medical care immediately, even if you don't think you are badly hurt. Some severe injuries may not be immediately apparent. This is the best way to physically and legally protect yourself and your loved ones.
"Our daughters were involved in a serious car crash when a man ran a red light! Isaacs & Isaacs knew exactly what to say and exactly what to do for us! They are not only highly professional but also very sincere in wanting to help get our girls every dollar deserved! We will always be grateful to the team of The Hammer for being so wonderful during our time of need! Thank you from our family to your law firm."
---
Getting the Legal Perspective on Car Accidents – Audio Interview
Car accident lawyer Darryl Isaacs — The Hammer — sat down to address legal and safety considerations when injured from a car crash in a recent radio episode of "Ask The Hammer," the podcast exploring the legal matters that matter most. There are many elements at play when knowing what to do after a car accident. Listen to the episode directly below.
---
What to Do After an Accident?
It is best to stay calm after an accident. There will be a lot happening at once, which can lead to things getting lost in the process. Staying calm allows you to assess the situation and decide the next best course of action. Here are some of the things you should do after an accident:
Notify the Authorities
Following the accident, stay at the scene and call 911 as soon as you can. Ask for an ambulance if there are any serious injuries. If you are one of the injured parties, get to a hospital as soon as the ambulance arrives and notify the police of the accident. If the other driver left the scene, give the police the vehicle information, the driver's description, and the direction they sped off to, if applicable.
Collect Information
Before the ambulance arrives, collect information from everyone on the scene. Record names, phone and license plate numbers, addresses, and insurance information from those involved in the crash. If your injuries are serious, have someone else collect this information.
Collect Evidence
Evidence is time-sensitive. Make sure you get pictures and videos of the scene. Include damages to all vehicles, both yours and other parties and take photos of any injuries you might have.
Record Details of the Crash
It is best to record accident details on the same day. Taking your time can cause you to forget important details; therefore, losing vital information in the process. Record the location and time of the accident, road hazards, weather conditions, and any other information you find relevant. This could act as evidence and give grounds for further investigations.
Seek Medical Help
If applicable, see a doctor within a 24-hour window. Do this even if you don't have any apparent injuries or pain, as the shock and adrenaline could be masking serious injuries. Some injuries might have delayed symptoms and delaying seeing a doctor may only make them worse.
A doctor's visit also gets you a medical report that can help your case. It also takes suspicion off you, especially if you're injured. Delaying a doctor's visit can create red flags for insurance companies, overall impacting your compensation claim.
Contact Your Insurance Company
Be sure to notify your insurance company that you were in a car accident. Don't give too many details of the accident without a lawyer present. Give the basic facts relating to the accident and only elaborate when with your lawyer.
Hire a Car Accident Lawyer
A car accident lawyer is a good resource. A lawyer can brief you on your legal options, help you decide your next course of action, and fight for compensation.
Our Accident Law Firm Will Get Started on Your Case Immediately By:
Listening to your story
Answering your questions
Advising you what to do next
Investigating the accident scene and all other evidence related to your claim
Reviewing medical records, police reports, and all documents
Determining which parties are liable for your injury
Meeting with insurance adjusters
Helping you file your claim
Demanding a just settlement for all of your medical treatment and damages
---
How Will a Lawyer Help?
A Richmond car accident lawyer can deal with many legal situations that arise after the accident. They can help you navigate the legal waters and support you to get your needs met. An accident lawyer helps you:
Locate and contact the responsible party
File all the necessary insurance claims
Investigate the cause of the accident
Prove the party liable for the accident
It is important to get a Richmond car accident lawyer immediately to start working while the details are fresh. Do not talk to the other party without a lawyer present. They may be trying to put the liability on you, and legal counsel will help you proceed safely.
A Richmond car accident lawyer will also talk to the insurance adjuster to get you adequate compensation for the injuries and damages you suffer.
---
What You Can Get Compensation for?
Depending on the damages and severity of your injuries, you can be entitled to get compensation for:
Lost wages
Present and future medical expenses
Pain and suffering
Property damage
Loss of the capacity to earn
A Richmond car accident lawyer will inform you of what compensation you may be entitled to and help you calculate the value of the claims. They will also deal with the other party and insurance adjuster on your behalf to help get your needs met.
---
Types of Car Accidents We Handle
A Richmond car accident lawyer deals with many types of car accidents, including:
Aggressive driving accidents
Distracted driving
Drunk driving
Car passenger injury
Uninsured vehicle accidents
Car accidents are unique and dangerous, with some resulting in fatalities or severe injuries. A lawyer can help you file for compensation for any type of loss, including a wrongful death claim. You can also file a personal injury lawsuit if you suffer any injuries caused by someone else's recklessness.
Build Your Case With A Top Rated Accident Lawyer
If you need immediate assistance with a vehicle accident or personal injury, call our team now at 
800-333-9999
 to begin your free case review and schedule an initial consultation to get legal advice. Our law firm represents injured victims across many categories. Some popular cases our accident attorneys handle include:
---
Contact Isaacs & Isaacs Personal Injury Lawyers for Your Car Accident
We have attorneys serving the Richmond area to help get your compensation. With over 400 years of combined legal experience, our attorneys can deal with any car accident claim you want to file. We don't charge any upfront fees or costs. We also have Spanish-speaking team members and previous successes, collecting more than $1 billion for our clients. Call us to get legal representation today!
To learn more about working with our Richmond lawyers, call 1-800-333-9999 for your no-cost car accident case review.