Begin Your Case With a Proven Car Accident Law Firm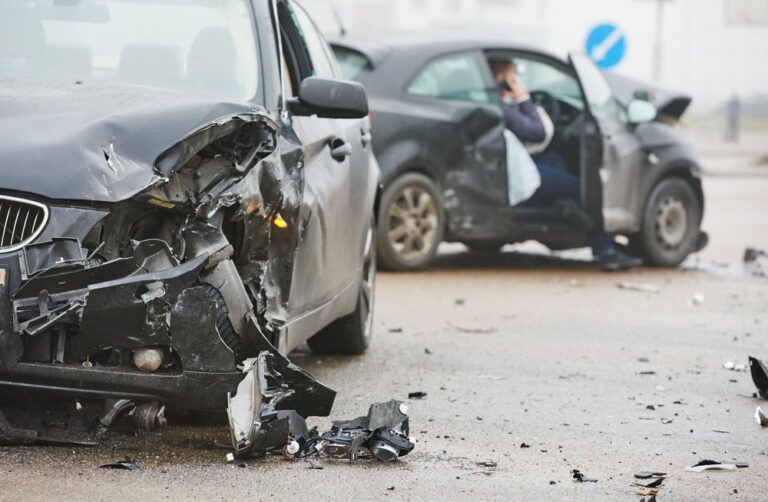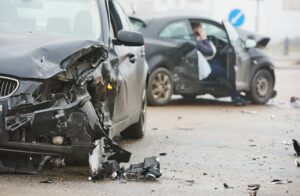 Car accidents can lead to physical, financial, and mental hardships. If you were hurt in one, you shouldn't have to make up for your damages on your own. A Radcliff car accident lawyer with Isaacs & Isaacs Personal Injury Lawyers can help you pursue compensation for your losses. In doing so, they can gather and analyze evidence, determine negligent parties, and fight for a just and fair financial recovery on your behalf.
Our firm has been serving accident victims since 1993. During these past nearly three decades, we have won over $2 billion in settlements and verdicts for our clients. Now,  allow our team to put our more than 400 years of collective legal experience to work for you today.
We charge no upfront fees for our legal services and only take payment if we secure monetary compensation on your behalf. Call us at 800-333-9999 at any time to speak to one of our dedicated Radcliff car accident lawyers and set up a free consultation.
We Represent Injured Accident Victims Across Many Categories. Some Personal Injury Cases We Handle Include:
Accidents With Trucks or Commercial Vehicles
Injuries & Wrongful Death Involving Driver Negligence (cell phone use, DUI)
Accidents With Uninsured Motorists
Whiplash Injury Accidents
Airbag Deployment Accidents
Takata Air Bag Recalls
Motorcycle Accident Injuries
Ridesharing: Lyft & Uber Accidents
Bicycle Accident Injuries
Hit and Run Accidents
Pedestrians Hit By a Vehicle
Head-On Collisions
Rear-End Collisions
Spinal Cord Injuries
Sometimes an auto accident injury is not evident until much later. Even if you haven't suffered a catastrophic injury you still may need medical treatment. You should seek medical care immediately, even if you don't think you are badly hurt. Some severe injuries may not be immediately apparent. This is the best way to physically and legally protect yourself and your loved ones.
"John came to our house and went over the legal part of it thoroughly and quickly, but he always made it more about us. I would recommend them to anybody because they're going to make sure that you're protected. It just always felt like we were dealing with family instead of a legal process."
---
Getting the Legal Perspective on Car Accidents – Audio Interview
Car accident lawyer Darryl Isaacs — The Hammer — sat down to address legal and safety considerations when injured from a car crash in a recent radio episode of "Ask The Hammer," the podcast exploring the legal matters that matter most. There are many elements at play when knowing what to do after a car accident. Listen to the episode directly below.
---
Types of Compensation You Can Recover in a Radcliff Car Accident Case
After a car accident, you may suffer financially and non-financially. Based on the circumstances of your situation, you could recover compensation for:
Past and future medical care costs
Property damage costs
Lost wages
Diminished earning capacity
Pain and suffering
Disfigurement
Mental anguish
Tragically, some people don't survive the injuries they sustain in car accidents. If your loved one passed away after a crash, you and your family may seek compensation for funeral and burial costs, loss of consortium, and final medical bills.
Our Accident Law Firm Will Get Started on Your Case Immediately By:
Listening to your story
Answering your questions
Advising you what to do next
Investigating the accident scene and all other evidence related to your claim
Reviewing medical records, police reports, and all documents
Determining which parties are liable for your injury
Meeting with insurance adjusters
Helping you file your claim
Demanding a just settlement for all of your medical treatment and damages
---
Selecting Isaacs & Isaacs Personal Injury Lawyers to Represent You
You shouldn't be preoccupied with the claims process after getting hurt in a car accident. Instead, focus on getting better and spending time with your loved ones. In the meantime, one of our attorneys can lead your personal injury case.
In doing so, they will:
Get a copy of the incident report
Establish the responsible parties
Build an evidence file that comprises relevant photographs, medical records, and witness statements
Calculate your past and future damages
Take phone calls, emails, and other messages for you
Demand a settlement from the insurance company and negotiate until we reach a fair and just  amount for your damages
Litigate your case in court if necessary
You will also be involved in your case. Expect your lawyer to update you when anything changes and promptly answer your questions.
---
Our Car Accident Attorneys Will Work for You on a Contingency-Fee Basis
Medical expenses and other household bills can pile up after a crash, especially if you're not working. The thought of retaining legal aid may seem implausible, but with Isaacs & Isaacs Personal Injury Lawyers, you'll have nothing to worry about.
Our firm operates on a contingency fee basis, so:
You won't have to finance your case—we'll take care of that.
Our team will offer you a free case review upon your first call.
We don't charge by the hour or take retainers.
There are no upfront or out-of-pocket payments due.
Your lawyer will deduct their payment from the settlement they secure for you if they win your case. You have nothing to lose when we work under this contingency structure.
---
Common Ways Car Accidents Can Happen
Driver error is one of the main causes of car accidents. Some examples are:
Tailgating
Failure to yield
Driving under the influence of drugs and alcohol
Running a red light
Speeding
Distracted driving
Drowsy driving
Improper lane change
Sometimes, other factors can contribute to an accident, like faulty brakes, poorly designed roadways, and road debris. Once we find out what caused the accident, we can figure out who is responsible for paying for damages. In doing so, we must apply the standard of negligence, which consists of the following elements of proof:
Duty of care: The other party was obligated to provide you with a legal duty of care.
Breach of duty: They violated this duty by acting negligently.
Causation: This breach of duty caused a car crash.
Damages: This crash has led to your damages.
Once the at-fault party is established, your lawyer can help you hold them accountable for your injuries.
Build Your Case With A Top Rated Accident Lawyer
If you need immediate assistance with a vehicle accident or personal injury, call our team now at 
800-333-9999
 to begin your free case review and schedule an initial consultation to get legal advice. Our law firm represents injured victims across many categories. Some popular cases our accident attorneys handle include:
We Have Achieved Successful Results for Our Car Accident Clients
Our firm works to obtain the compensation our clients need. One of our case outcomes includes a $2.7 million settlement after our client suffered serious eye injuries, a paralyzed arm, a punctured lung, and a broken arm due to a head-on collision.
We also focus on providing our clients with a positive, painless legal experience. Comments from satisfied customers include:
"Great stayed in touch with me the whole time letting me know what was being done" —Ramsey S.
"I am very happy with the way my case was handled from start to finish. The whole process was made so much easier and more comfortable with the help and guidance of the people who worked with me. I would definitely recommend them…" —Mary L.
"I am very happy with my case process. Scott and Whitney are fighting every step of the way for me! They have been professional and have kept me in the loop on everything!" —Aaron H.
Let our attorneys get to work on your case today.
---
The Statute of Limitations on Car Accident Lawsuits in Kentucky
Sometimes, filing a lawsuit against the liable party is the most appropriate legal route for you. In that case, you are restricted to the statute of limitations or a filing deadline.
UnderKy. Rev. Stat. § 304.39-230, you generally have two years from the date of the vehicle accident, the victim's death, or the last personal injury protection (PIP) payment to file a lawsuit. Certain exceptions may apply to extend or shorten the statute, so it is important to know the specific deadline for your particular case.
You must make sure you comply with this time limit. Otherwise, the state may not hear your case, ultimately barring you from seeking compensation from the liable party.
---
Connect With Isaacs & Isaacs Personal Injury Lawyers After a Car Crash Today
After a car accident in Radcliff, Kentucky, you probably feel confused and overwhelmed, so turn to Isaacs & Isaacs Personal Injury Lawyers. We will provide you with compassionate and responsive legal care while going after the compensation you are entitled to collect.
To learn more about working with our Radcliff lawyers, call 1-800-333-9999 for your no-cost car accident case review.