Begin Your Case With a Proven Truck Accident Law Firm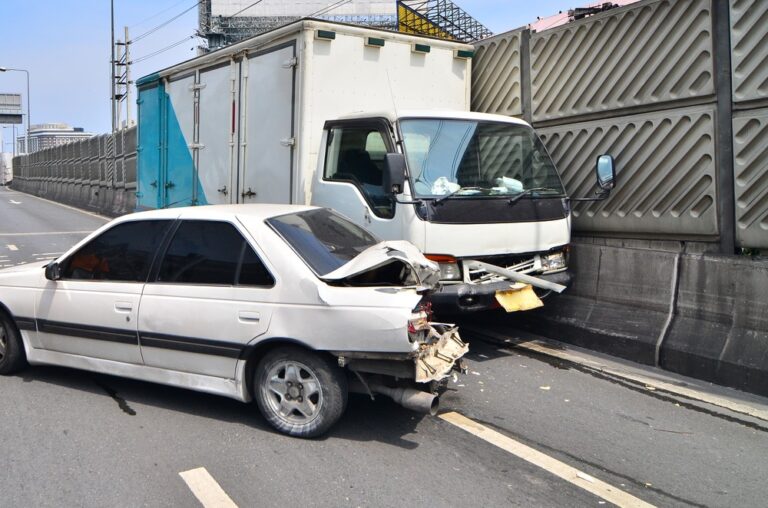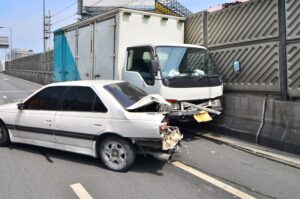 An accident involving two or more cars can be traumatic and devastating. However, when an accident involves a truck, the results can be even more catastrophic. If you were hurt in a truck accident, you may want to consider hiring a Paducah truck accident lawyer with Isaacs & Isaacs Personal Injury Lawyers to help protect your rights.
They can explain applicable laws, collect and analyze evidence, and build a case for compensation. While they take care of your case, it is your job to focus on resting and getting your health back. There is no need to pay any upfront costs or fees to enlist our legal help, as we operate on a contingency fee basis.
We charge no upfront fees for our legal services and only take payment if we secure monetary compensation on your behalf. Call us at 800-333-9999 at any time to speak to one of our dedicated Paducah truck accident lawyers and set up a free consultation.
---
We Represent Injured Accident Victims Across Many Categories. Some Personal Injury Cases We Handle Include:
Accidents With Trucks or Commercial Vehicles
Injuries & Wrongful Death Involving Driver Negligence (cell phone use, DUI)
Accidents With Uninsured Motorists
Whiplash Injury Accidents
Airbag Deployment Accidents
Takata Air Bag Recalls
Motorcycle Accident Injuries
Ridesharing: Lyft & Uber Accidents
Bicycle Accident Injuries
Hit and Run Accidents
Pedestrians Hit By a Vehicle
Head-On Collisions
Rear-End Collisions
Spinal Cord Injuries
Sometimes an auto accident injury is not evident until much later. Even if you haven't suffered a catastrophic injury you still may need medical treatment. You should seek medical care immediately, even if you don't think you are badly hurt. Some severe injuries may not be immediately apparent. This is the best way to physically and legally protect yourself and your loved ones.
"They're great to me. Used them twice and positive results both times. I wouldn't hesitate to contact them again if needed."
---
Getting the Legal Perspective on Car Accidents – Audio Interview
Car accident lawyer Darryl Isaacs — The Hammer — sat down to address legal and safety considerations when injured from a car crash in a recent radio episode of "Ask The Hammer," the podcast exploring the legal matters that matter most. There are many elements at play when knowing what to do after a car accident. Listen to the episode directly below.
---
What a Truck Accident Lawyer at Our Firm Serving Paducah Can Do for You
Working out a truck accident case can involve many complexities. Don't try to figure them out on your own. One of our lawyers serving Paducah can handle all associated tasks for you, such as:
Collecting evidence from the truck's black box or dashcam or the trucker's logbook
Gathering photos of the truck accident scene, witness statements, and the crash report
Talking to your doctors to understand your diagnosis and prognosis
Relaying messages between you and other involved parties
Assessing each of your past and future losses
Naming the responsible party—whether that's the truck driver, the trucking company, the cargo company, a parts manufacturer, a government agency, or another road user
Requesting a settlement from the insurance company and negotiating with them until we can agree on a figure
Going to a jury trial if we cannot settle
You can rely on our truck accident attorneys to seek the compensation you need to get your life back on track.
Our Accident Law Firm Will Get Started on Your Case Immediately By:
Listening to your story
Answering your questions
Advising you what to do next
Investigating the accident scene and all other evidence related to your claim
Reviewing medical records, police reports, and all documents
Determining which parties are liable for your injury
Meeting with insurance adjusters
Helping you file your claim
Demanding a just settlement for all of your medical treatment and damages
---
Forms of Compensation You Can Recover in a Paducah Truck Accident Case
Based on your situation, you could qualify to recover damages for:
Current and Future Medical Expenses
Depending on the level and extent of your injuries, you may be entitled to seek compensation for:
Emergency room care
Medications
Imaging scans
Mobility aids
Surgeries
Physical therapy
Hospital stays
You could also go after the costs for ongoing care, like follow-up doctor's visits.
Pain and Suffering
Pain and suffering damages account for the discomfort and pain stemming from your injuries from the truck accident, as well as your treatment. Although it's not easy to valuate this kind of damage since it's intangible, your lawyer can look at your economic damages and speak to you and your doctor to price your pain and suffering accordingly.
Lost Wages
If you were unable to work after the accident, you might be entitled to recover lost wages and benefits. It would help to consider any future losses that are likely to arise out of such an injury.
Physical impairment
Physical impairment is a loss that comes with a permanent disability or disfigurement. If there were permanent injuries caused by your accident, such as a broken leg or severed hand or arm, then you may be entitled to compensation.
Mental Anguish
Sometimes, truck accidents can cause trauma. As a result, victims may experience sleeplessness, anxiety, and post-traumatic stress disorder (PTSD). You could pursue awards to help you cope and overcome your mental anguish.
Build Your Case With A Top Rated Accident Lawyer
If you need immediate assistance with a vehicle accident or personal injury, call our team now at 
800-333-9999
 to begin your free case review and schedule an initial consultation to get legal advice. Our law firm represents injured victims across many categories. Some popular cases our accident attorneys handle include:
---
The Statute of Limitations for Truck Accidents in Paducah
After an accident happens in Paducah, time frames apply to different aspects of the case. The statute of limitations is the maximum amount of time a victim can wait before filing their lawsuit in court.
Generally speaking, Ky. Rev. Stat. § 304.39-230 explains that you have two years to file a vehicle accident lawsuit following:
The last personal injury protection (PIP) payment
The date of the accident
The date the victim passed away from their related injuries
Given enough notice, our truck accident lawyers can help you meet the deadline. If you wait too long to connect with us, we may risk missing it. In that case, you may no longer be permitted to pursue the liable party for financial recovery.
---
Causes Of Truck Accidents In Paducah
The common reasons why accidents happen in Kentucky include:
Driver Fatigue
Truck drivers are to abide by the Federal Motor Carrier Safety Administration's (FMCSA) Hours of Service. These rules enforce time restraints and order truck drivers to take breaks regularly.
If they don't comply, then they may feel fatigued. This fatigue may lead them to get distracted, speed, or fall asleep at the wheel. A terrible accident could result from this driving behavior.
Failure to Check Blind Spots
Because trucks are such large vehicles, they could have large blind spots. The truck driver must be aware of these blind spots and check them before they turn or merge into another lane. If they fail to do so and they don't see a car or pedestrian next to them, they could strike them.
Speeding
Many truck drivers frequently drive at excessive speeds. If a truck driver is speeding, they are more likely to crash into an oncoming vehicle or lose control of the truck.
Overcorrecting/ Oversteering
Many truck drivers find that their steering wheels can turn the wrong way or overcorrect when riding. This is where a driver turns the wheel too hard and causes the truck's front end to go off course. This can make them crash into other vehicles, trees, or even oncoming traffic. It's also referred to as "skidding."
---
Connect with Isaacs & Isaacs Personal Injury Lawyers to Start Your Case Today
Our attorneys have over 400 years of combined legal experience, and we have recovered over $1 billion in settlements for our clients. We don't charge upfront fees or costs unless we win or settle your case, as we work on a contingency fee basis.
Contact a Paducah attorney at 1-800-333-9999 today to schedule a free case review.