Begin Your Case With a Proven Truck Accident Law Firm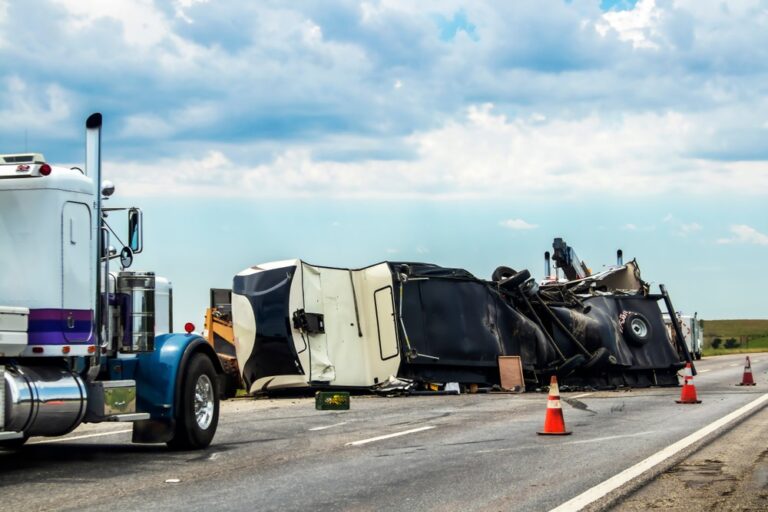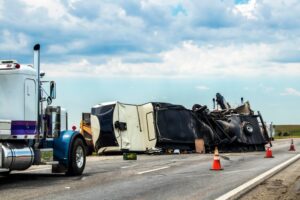 With large trucks traveling along the Owensboro Beltway and other busy streets in Owensboro, the risk of serious accidents heightens. If you or a loved one was hurt in a truck accident, you could have grounds to hold the responsible party to account. Don't think you have to take on this task on your own. An Owensboro truck accident lawyer with Isaacs & Isaacs Personal Injury Lawyers can guide you through the legal process.
While you get treatment for your injuries, they will build your case for compensation. You can find out more about how we can help in a free case review.
We charge no upfront fees for our legal services and only take payment if we secure monetary compensation on your behalf. Call us at 800-333-9999 at any time to speak to one of our dedicated Owensboro truck accident lawyers and set up a free consultation.
We Represent Injured Accident Victims Across Many Categories. Some Personal Injury Cases We Handle Include:
Accidents With Trucks or Commercial Vehicles
Injuries & Wrongful Death Involving Driver Negligence (cell phone use, DUI)
Accidents With Uninsured Motorists
Whiplash Injury Accidents
Airbag Deployment Accidents
Takata Air Bag Recalls
Motorcycle Accident Injuries
Ridesharing: Lyft & Uber Accidents
Bicycle Accident Injuries
Hit and Run Accidents
Pedestrians Hit By a Vehicle
Head-On Collisions
Rear-End Collisions
Spinal Cord Injuries
Sometimes an auto accident injury is not evident until much later. Even if you haven't suffered a catastrophic injury you still may need medical treatment. You should seek medical care immediately, even if you don't think you are badly hurt. Some severe injuries may not be immediately apparent. This is the best way to physically and legally protect yourself and your loved ones.
"John came to our house and went over the legal part of it thoroughly and quickly, but he always made it more about us. I would recommend them to anybody because they're going to make sure that you're protected. It just always felt like we were dealing with family instead of a legal process."
---
Getting the Legal Perspective on Car Accidents – Audio Interview
Car accident lawyer Darryl Isaacs — The Hammer — sat down to address legal and safety considerations when injured from a car crash in a recent radio episode of "Ask The Hammer," the podcast exploring the legal matters that matter most. There are many elements at play when knowing what to do after a car accident. Listen to the episode directly below.
---
You May Qualify to Recover Damages After Getting Hurt in a Truck Accident
If you were hurt in a truck accident, you could claim compensation for your losses, including:
Past and future medical expenses
Pain and suffering
Lost wages
Reduced earning potential
Mental anguish
Repair or replacement of damaged property
Tragically, truck accident victims can succumb to their related injuries. Please accept our condolences if that was the case for your loved one. Know that you could recover wrongful death damages for:
Final medical bills
Loss of consortium or companionship
Loss of inheritance
Funeral or burial costs
If you suffered other damages that aren't included here, bring them up to your lawyer. They can evaluate them accordingly.
Our Accident Law Firm Will Get Started on Your Case Immediately By:
Listening to your story
Answering your questions
Advising you what to do next
Investigating the accident scene and all other evidence related to your claim
Reviewing medical records, police reports, and all documents
Determining which parties are liable for your injury
Meeting with insurance adjusters
Helping you file your claim
Demanding a just settlement for all of your medical treatment and damages
---
How Hiring an Owensboro Truck Accident Lawyer on Our Team Can Benefit You
It's understandable to feel overwhelmed and confused after getting hurt in a truck accident. You should focus on healing from your injuries. In the meantime, consider having one of our truck accident attorneys take charge of your case. They will:
Access evidence from the trucking company, like employee and maintenance records, dashcam footage, and black box information
Collect photographs, video footage, medical records, and witness testimonies
Obtain a copy of the police report
Establish who was at fault and liable for the truck accident
Determine which damages you can qualify to receive and how much
Deal with correspondence with other parties involved in your case
Handle settlement negotiations with the other party's insurance company
Represent you in a jury trial if negotiations fall through
Since 1993, Isaacs & Isaacs Personal Injury Lawyers has been fighting for injury victims' rights to compensation. The way we have approached their cases has shown to be successful, as we have recovered more than $1 billion in compensation.
One of our truck accident case results includes a $2.7 million settlement for our client who was ejected from her car after a commercial trucker ran a red light and rear-ended her. She suffered multiple fractures, knee and elbow dislocation, and a loss of consciousness on impact.
Build Your Case With A Top Rated Accident Lawyer
If you need immediate assistance with a vehicle accident or personal injury, call our team now at 
800-333-9999
 to begin your free case review and schedule an initial consultation to get legal advice. Our law firm represents injured victims across many categories. Some popular cases our accident attorneys handle include:
Fighting for You on a Contingency-Fee Basis
Our team will serve you on a contingency fee basis, so:
You won't have to use your savings to finance your case—that'll be our responsibility.
One of our representatives will offer you a free consultation at no obligation when you first reach out to our firm.
Don't worry about paying us any upfront costs or fees.
There are no retainers or hourly rates.
If and when we secure compensation for you will you take our fee. That way, there's nothing for you to lose, and we can start working on your case right away.
---
How Truck Accidents Happen
Some causes of accidents with trucks in Owensboro, KY, include:
Driver inattention
Poor road design
Speeding
Improper merging and turning
Failure to yield or check blindspot
Driver fatigue
Improper hiring practices
Poor truck maintenance
Defective truck parts
Following too close
Even though driver error is generally the main culprit of truck accidents, we would typically hold the trucking company accountable when we file a claim or lawsuit. Due to vicarious liability, employers are responsible for their employees' actions. As a result, they would pay your damages. If we find that something other than driver error or the trucking company's negligence caused the accident, parties who may be responsible include:
The city government
The cargo company
The mechanic
The truck parts manufacturer
Another road user
If we find that more than one party played a role in the accident, then a lawyer at our firm will pursue each one for your damages.
What Steps Should You Take After a Truck Accident?
The following are simple steps you should consider taking immediately after the accident.
Stay at the accident scene if you can.
Dial 911 and report the emergency.
Check if other people have been injured.
Keep records for evidence; you can take photos or capture a video.
Take the other driver's contact info, insurance details, driver's license number, and vehicle info if possible.
Write down what you remember of the truck accident, too. Your testimony is crucial to the validity of your case.
---
Following Kentucky's Statute of Limitations for Vehicle Accident Lawsuits
Sometimes, we will file a lawsuit if we deem that to be the most appropriate course of action for you. According toKy. Rev. Stat. § 304.39-230, you must comply with certain timelines. Generally speaking, you must bring your lawsuit two years after the day of the accident, the final personal injury protection (PIP) payment, or the decedent's demise.
Waiting too long could harm your right to recover compensation, as the court may prohibit you from holding the other party responsible for what happened to you. In that case, it will be on you to cover your losses related to the truck accident.
---
Let a Lawyer at Our Firm Help You with Your Owensboro Truck Accident Case
If you are a victim of a truck accident, seek help from an Owensboro truck accident lawyer at our firm. At Isaacs & Isaacs Personal Injury Lawyers, we charge no fees unless we win or settle your case.
To learn more about working with our Owensboro lawyers, call 1-800-333-9999 for your no-cost truck accident case review.