Begin Your Case With a Proven Bicycle Accident Law Firm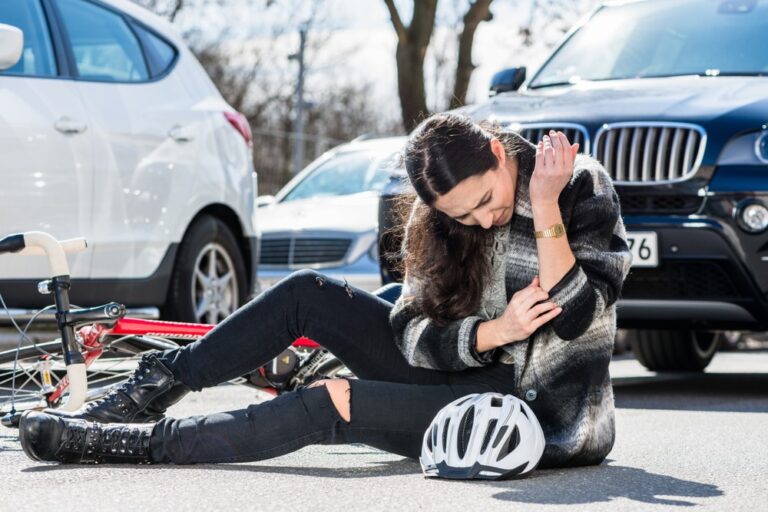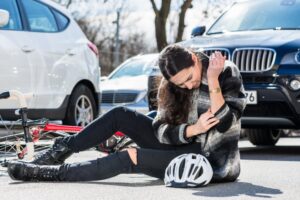 Sustaining injuries in an Owensboro bicycle accident can lead to significant financial losses. You may also be unable to cover everyday expenses since you can likely miss work during recovery. Filing a compensation claim against the motorist at fault or your insurer can recover some damages.
An Owensboro bicycle accident lawyer can provide the legal assistance you need throughout the process. They can also use all methods to fight for justice and rightful compensation. Read on for more information about bicycle accidents and ways an attorney can assist.
We charge no upfront fees for our legal services and only take payment if we secure monetary compensation on your behalf. Call us at 800-333-9999 at any time to speak to one of our dedicated Owensboro bicycle accident lawyers and set up a free consultation.
We Represent Injured Accident Victims Across Many Categories. Some Personal Injury Cases We Handle Include:
Accidents With Trucks or Commercial Vehicles
Injuries & Wrongful Death Involving Driver Negligence (cell phone use, DUI)
Accidents With Uninsured Motorists
Whiplash Injury Accidents
Airbag Deployment Accidents
Takata Air Bag Recalls
Motorcycle Accident Injuries
Ridesharing: Lyft & Uber Accidents
Bicycle Accident Injuries
Hit and Run Accidents
Pedestrians Hit By a Vehicle
Head-On Collisions
Rear-End Collisions
Spinal Cord Injuries
Sometimes an auto accident injury is not evident until much later. Even if you haven't suffered a catastrophic injury you still may need medical treatment. You should seek medical care immediately, even if you don't think you are badly hurt. Some severe injuries may not be immediately apparent. This is the best way to physically and legally protect yourself and your loved ones.
"They're great to me. Used them twice and positive results both times. I wouldn't hesitate to contact them again if needed."
---
Getting the Legal Perspective on Car Accidents – Audio Interview
Car accident lawyer Darryl Isaacs — The Hammer — sat down to address legal and safety considerations when injured from a car crash in a recent radio episode of "Ask The Hammer," the podcast exploring the legal matters that matter most. There are many elements at play when knowing what to do after a car accident. Listen to the episode directly below.
---
Filing a Claim for an Owensboro Bicycle Accident
When filing a compensation claim for an Owensboro bicycle accident, you must prove four elements. These are a duty of care, breach, causation, and damages.
Proving the first element requires showing that the party you seek reimbursement from was responsible for your well-being. For example, you may indicate that the law requires them to observe road safety and regulations. You can also prove that other motorists needed to give you the right of way.
Once you verify a duty of care, you must provide evidence showing the other party breached it. This process may involve confirming they were negligent in various ways.
Such may include:
Ignoring traffic signs
Failing to signal a turn
Braking unnecessarily
Using the wrong lane
Driving while distracted
The next step in the claim process is to prove causation. This involves establishing that the other party's actions or breach of duty led to the crash.
Some pieces of evidence you can use are:
A police report
Witness statements
Results of a breathalyzer test
Images captured at the scene
Video surveillance
The last requirement is to connect the accident and all the damages you want the liable party to compensate.
For example, if you seek reimbursement for medical costs, present reports showing the injuries are from the crash.
Our Accident Law Firm Will Get Started on Your Case Immediately By:
Listening to your story
Answering your questions
Advising you what to do next
Investigating the accident scene and all other evidence related to your claim
Reviewing medical records, police reports, and all documents
Determining which parties are liable for your injury
Meeting with insurance adjusters
Helping you file your claim
Demanding a just settlement for all of your medical treatment and damages
---
Claimable Damages After an Owensboro Bicycle Accident
Your lawyers can help you claim various damages for a bicycle accident. Such include:
Lost income or wages
Pain and suffering
Loss of consortium
Mental health injuries
If a bicycle accident leads to the wrongful death of your spouse or loved one, you may be eligible for compensation. An attorney can assess the medical expenses the deceased incurred before the demise. They can also assign a monetary value to the suffering and anguish the injuries caused.
The lawyer can then file a wrongful death claim and including damages like:
Loss of guidance and mentorship
Lost prospective income
Grief
Burial and funeral expenses
The compensation for wrongful death could help you avoid financial strain if the deceased loved one was the primary provider. You may also use the money to pay pending medical bills and cover grief counseling costs.
How an Attorney Can Help With an Owensboro Bicycle Accident Case
An Owensboro lawyer can help you prove all four elements of a claim. They can also gather enough evidence for each aspect to enhance the chances of winning the case and receiving compensation.
When your lawyer has enough proof, they can build a case and send a demand letter to the other party. After that, they can advise what you should do when the insurers contact you regarding the claim.
For example, the attorney may recommend not providing details about your injuries. They can also ask you to avoid admitting fault or giving information that can incriminate you.
More ways an Owensboro bicycle accident lawyer may help are:
Getting the contact details of eyewitnesses
Interviewing witnesses
Assessing your injuries
Getting a court order to acquire video surveillance footage
You may have many questions about your case and how filing compensation works. Your attorney can answer inquiries and help you understand all laws relating to personal injury cases. They can also help you understand these matters and ensure you have the correct details.
Negotiating with insurance adjusters for a fair settlement can be frustrating. An Owensboro lawyer can help you fight for a reasonable amount by meeting with insurers. They can also determine how the accident may affect your future and claim more compensation to avoid out-of-pocket expenses.
Build Your Case With A Top Rated Accident Lawyer
If you need immediate assistance with a vehicle accident or personal injury, call our team now at 
800-333-9999
 to begin your free case review and schedule an initial consultation to get legal advice. Our law firm represents injured victims across many categories. Some popular cases our accident attorneys handle include:
---
Kentucky Statute of Limitations
A law that may apply to your case is the statute of limitations. Kentucky provides a maximum of one year to claim reimbursement for personal injury. A lawyer can critically study your bicycle crash to determine the laws applicable to your case. After that, they can explain how each rule may affect your claim or the settlement value.
This information can help you know what to expect, especially if you are partly liable.
---
Consult an Owensboro Bicycle Accident Lawyer for a Case Analysis
Working with an Owensboro bicycle accident lawyer can simplify the claims process and help you pursue compensation even when hospitalized. You can also avoid mistakes that compromise your case or cause you to pay for damages that were not your fault.
Isaacs & Isaacs Personal Injury Lawyers provides legal representation to those seeking justice for an Owensboro accident. With our help, you can quickly determine fault or file a claim against your insurance company.
To learn more about working with our Owensboro lawyers, call 1-800-333-9999 for your no-cost bicycle accident case review.