Begin Your Case With a Proven Car Accident Law Firm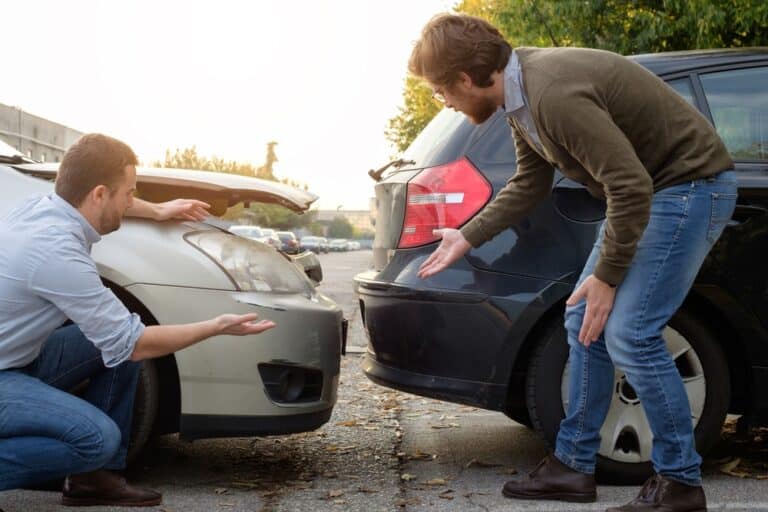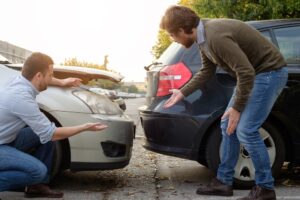 When you have suffered serious injuries in a car accident in Murray, you may be feeling scared and worried about your future. If your injuries have had a significant impact on your life, and someone else is responsible for causing your collision, you may be interested in holding them accountable.
With the help of a car accident lawyer at Isaacs & Isaacs Personal Injury Lawyers, you could get justice. Our office can provide a free, no-obligation consultation to you today.
We charge no upfront fees for our legal services and only take payment if we secure monetary compensation on your behalf. Call us at 800-333-9999 at any time to speak to one of our dedicated Murray car accident lawyers and set up a free consultation.
We Represent Injured Accident Victims Across Many Categories. Some Personal Injury Cases We Handle Include:
Accidents With Trucks or Commercial Vehicles
Injuries & Wrongful Death Involving Driver Negligence (cell phone use, DUI)
Accidents With Uninsured Motorists
Whiplash Injury Accidents
Airbag Deployment Accidents
Takata Air Bag Recalls
Motorcycle Accident Injuries
Ridesharing: Lyft & Uber Accidents
Bicycle Accident Injuries
Hit and Run Accidents
Pedestrians Hit By a Vehicle
Head-On Collisions
Rear-End Collisions
Spinal Cord Injuries
Sometimes an auto accident injury is not evident until much later. Even if you haven't suffered a catastrophic injury you still may need medical treatment. You should seek medical care immediately, even if you don't think you are badly hurt. Some severe injuries may not be immediately apparent. This is the best way to physically and legally protect yourself and your loved ones.
"They're great to me. Used them twice and positive results both times. I wouldn't hesitate to contact them again if needed."
---
Getting the Legal Perspective on Car Accidents – Audio Interview
Car accident lawyer Darryl Isaacs — The Hammer — sat down to address legal and safety considerations when injured from a car crash in a recent radio episode of "Ask The Hammer," the podcast exploring the legal matters that matter most. There are many elements at play when knowing what to do after a car accident. Listen to the episode directly below.
---
Common Types of Car Accidents in Murray
Car accidents in Murray are not uncommon. Your attorney will need to analyze the type of car accident you were involved in to accurately determine liability. Some of the common types of car accidents seen in Murray include:
Highway accidents
Sideswipe accidents
Wrong-way driving accidents
Drunk or drugged driving accidents
Distracted or drowsy driving accidents
T-bone accidents
Rear-end collisions
Head-on collisions
Rollover accidents
Multi-vehicle accidents
Single-car accidents
If you were injured in any of the previously mentioned car accidents, or another type of car accident, our office can explain what legal options may be available to you.
Our Accident Law Firm Will Get Started on Your Case Immediately By:
Listening to your story
Answering your questions
Advising you what to do next
Investigating the accident scene and all other evidence related to your claim
Reviewing medical records, police reports, and all documents
Determining which parties are liable for your injury
Meeting with insurance adjusters
Helping you file your claim
Demanding a just settlement for all of your medical treatment and damages
---
Liability for Car Accidents in Murray
One way you can recover compensation for your damages is by establishing fault. Proving fault is among the top responsibilities your Murray car accident lawyer will have after taking on your case. Some common defendants in Murray car accident claims include:
Negligent drivers
Dram shops
Social hosts
Auto parts manufacturers
Motor vehicle dealerships
Maintenance technicians
Government agencies
Municipalities
Safety inspectors
There could also be multiple parties who share liability for your injuries. A Murray car accident lawyer will closely evaluate the evidence in your case to determine who is responsible for causing your injuries.
---
Injuries to Sue for After a Murray Car Accident
Car accidents in Murray can produce severe injuries. The extent to which your injuries have impacted your life may determine how much compensation you can be awarded in your car accident claim. Some common types of injuries you could sue for after a car accident in Murray include:
Whiplash
Paralysis
Amputation
Broken bones
Internal bleeding
Spinal cord injuries
Compound fractures
Contusions and abrasions
Concussion or traumatic brain injuries
Post-traumatic stress disorder (PTSD)
Lacerations leading to sepsis
Soft tissue injuries
Emotional injuries
Herniated discs
Facial injuries
Neck injuries
Organ failure
These examples are just a few of the injuries we have seen in Murray car accidents. If you have suffered another type of injury that was not listed above, you may still have grounds for legal action.
---
What to Expect From Your Car Accident Insurance Claim
Kentucky is a no-fault state for car accidents. This means you can purchase personal injury protection (PIP) coverage, or you can reject purchasing PIP coverage. Either of these choices affects the statute of limitations period to bring a claim with the at-fault driver's insurance carrier or file a lawsuit.
Do not expect the insurance company to settle your claim fairly. Insurance companies lose money every time they pay out on claims. Expect them to do everything possible to minimize your injuries and reduce the amount of compensation they are required to pay you.
When you hire a car accident lawyer serving Murray to take on your case, we will be prepared to step in and handle negotiations on your behalf. You do not need to worry about being taken advantage of during this difficult time in your life.
Build Your Case With A Top Rated Accident Lawyer
If you need immediate assistance with a vehicle accident or personal injury, call our team now at 
800-333-9999
 to begin your free case review and schedule an initial consultation to get legal advice. Our law firm represents injured victims across many categories. Some popular cases our accident attorneys handle include:
Kentucky Personal Injury Laws Impacting Your Case
Several personal injury laws could have an impact on your Murray car accident claim. These include:
The Kentucky statute of limitations for general personal injury claims is only one year under Ky. Rev. Stat. § 413.140(1). However, the vehicle accident statute of limitations is often extended to two years from the date of the accident or the last personal injury protection (PIP) payment per Ky. Rev. Stat. § 304.39-230.
If you are filing a wrongful death claim from a fatal car accident, the statute of limitations will be one year from the decedent's death or one year from the appointment of an estate representative or administrator under Ky. Rev. Stat. § 413.180.
According to Ky. Rev. Stat. § 411.182, the state follows a comparative negligence system. Sharing fault for your injuries will not impact your ability to recover compensation, but it will impact the amount of compensation you can be awarded. Expect your injury settlement to be reduced in proportion to your percentage of fault. For instance, if you were 10% liable for your injuries, your injury settlement may be reduced by 10% as well.
These are just a few common personal injury laws that could have an impact on your car accident claim. Find out how much of an impact these laws have on your lawsuit and insurance claims when you discuss the details of your case with our representatives.
---
Contact a Car Accident Lawyer Serving Murray Today
If the thought of bringing forward insurance and civil claims is exhausting, you are not alone. Car accident victims often feel overwhelmed at the thought of pursuing their case. Fortunately, when you have help from a dedicated Murray car accident lawyer at Isaacs & Isaacs Personal Injury Lawyers, you can take the time to heal from your injuries while we handle the legalities of your case.
In addition, our team at Isaacs & Isaacs Personal Injury Lawyers includes Spanish-speaking attorneys and paralegals who can help serve the Spanish-speaking population in Murray. When you are ready to get started on your car accident claim, call our office for a no-cost, risk-free consultation.
To learn more about working with our Murray lawyers, call 1-800-333-9999 for your no-cost car accident case review.