Begin Your Case With a Proven Wrongful Death Law Firm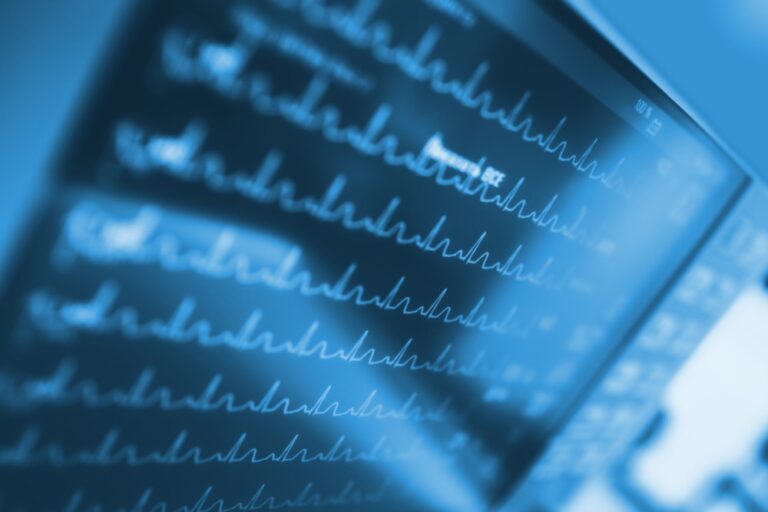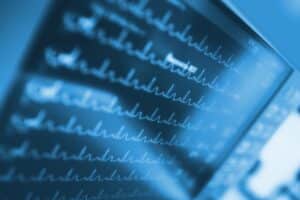 Coping with the sudden loss of a loved one is a harrowing and difficult task, especially if it was a wrongful death. Unfortunately, there is no way to prepare for the grief that accompanies the negligence or misconduct of another person or organization. We understand no amount of compensation can make up for your grief; however, you deserve justice for what happened.
At Isaacs & Isaacs Personal Injury Lawyers, we know how difficult it is to talk about the loss of a loved one, let alone manage a complex legal matter during a painful and challenging time. Our Madisonville wrongful death lawyer is here to provide support, help you understand your options, and manage the legal process while you focus on healing.
We charge no upfront fees for our legal services and only take payment if we secure monetary compensation on your behalf. Call us at 800-333-9999 at any time to speak to one of our dedicated Madisonville wrongful death lawyers and set up a free consultation.
We Represent Injured Accident Victims Across Many Categories. Some Personal Injury Cases We Handle Include:
Accidents With Trucks or Commercial Vehicles
Injuries & Wrongful Death Involving Driver Negligence (cell phone use, DUI)
Accidents With Uninsured Motorists
Whiplash Injury Accidents
Airbag Deployment Accidents
Takata Air Bag Recalls
Motorcycle Accident Injuries
Ridesharing: Lyft & Uber Accidents
Bicycle Accident Injuries
Hit and Run Accidents
Pedestrians Hit By a Vehicle
Head-On Collisions
Rear-End Collisions
Spinal Cord Injuries
Sometimes an auto accident injury is not evident until much later. Even if you haven't suffered a catastrophic injury you still may need medical treatment. You should seek medical care immediately, even if you don't think you are badly hurt. Some severe injuries may not be immediately apparent. This is the best way to physically and legally protect yourself and your loved ones.
"It was a pleasure to have the Isaacs & Isaacs team to help me after being hit by a truck as I was walking to the market. They went above and beyond to help with all I went through!"
---
Getting the Legal Perspective on Car Accidents – Audio Interview
Car accident lawyer Darryl Isaacs — The Hammer — sat down to address legal and safety considerations when injured from a car crash in a recent radio episode of "Ask The Hammer," the podcast exploring the legal matters that matter most. There are many elements at play when knowing what to do after a car accident. Listen to the episode directly below.
---
How Our Madisonville Wrongful Death Lawyer Can Help
Wrongful death can be the result of any accident. For every case, we will need to prove the following elements to hold liable parties to account for their actions:
Another party acted in a negligent or wrongful way
This negligent or wrongful act led to injuries
These injuries led to the death of your loved one
Your loved one's death resulted in damages, including financial loss
With over 400 years of combined legal experience and more than twenty years in practice, our law firm has helped thousands of people during tough times and has recovered $1 billion in settlements for our clients.
We take pride in maintaining high levels of client satisfaction and go the extra mile to do what is best for everyone we represent. Our compassionate and personal approach, blended with aggressive legal representation, enables us to fight for the justice and compensation our clients deserve.
How Our Attorneys Build a Wrongful Death Case
Our attorneys can help you get the answers about what happened to your loved one by conducting a thorough investigation into the cause of the accident. We will also gather and present the evidence required to prove your case. An investigation could involve:
Demanding information, records, and other documents that may not be accessible outside of a civil lawsuit
Subpoenaing witnesses to testify under oath at a deposition and trial
Questioning witnesses under oath
Calculating your financial damages
Negotiating for an appropriate settlement out of court
Representing you in civil court if an insurer will not make a fair offer
Financial Damages Awarded in a Wrongful Death Lawsuit
Recoverable losses in a wrongful death lawsuit can include:
Burial and funeral expenses
Medical bills before the victim's passing
Compensation for the pain and suffering suffered by the victim
Loss of financial support
Loss of care, companionship, support, and parental leadership
Reimbursement for future income the victim would have earned had they lived
Punitive damages in some cases involving gross negligence or misconduct
Our Accident Law Firm Will Get Started on Your Case Immediately By:
Listening to your story
Answering your questions
Advising you what to do next
Investigating the accident scene and all other evidence related to your claim
Reviewing medical records, police reports, and all documents
Determining which parties are liable for your injury
Meeting with insurance adjusters
Helping you file your claim
Demanding a just settlement for all of your medical treatment and damages
---
Time Limits for Filing
Keep in mind that there is limited time to file a wrongful death lawsuit in Kentucky. Per the state's statute of limitations (Ky. Rev. Stat. § 413.180), a lawsuit must be filed with the court as follows:
Within a year from the victim's death, or
Within a year from when an estate representative or administrator is appointed (but not to exceed two years from the date of death).
If you miss the deadline, it is unlikely the courts will hear your case. If you consider taking legal action, we advise you to seek legal advice sooner rather than later. This also gives your Madisonville wrongful death lawyer enough time to gather and preserve the evidence required to prove your case before it is lost or destroyed.
---
How Much Our Lawyers' Services Cost
We believe everyone should have access to legal representation. As such, we provide our legal services on a contingency basis. This means you don't have to pay anything up front to begin your case, as we fund the cost of building and pursuing the claim.
Our fees and expenses are only taken when we obtain a favorable verdict or settlement on your behalf.
Build Your Case With A Top Rated Accident Lawyer
If you need immediate assistance with a vehicle accident or personal injury, call our team now at 
800-333-9999
 to begin your free case review and schedule an initial consultation to get legal advice. Our law firm represents injured victims across many categories. Some popular cases our accident attorneys handle include:
Wrongful Death Claims Can Stem From Many Different Types of Accidents
Having experienced lawyers at your side in complex cases can make a significant difference in the outcome of your case. Our attorneys can draw on over 400 years of combined legal experience to help you in many different types of situations, including:
Car Accidents
A wrongful death lawsuit may arise if a person dies due to a driver who was negligent behind the wheel. Driver negligence can include:
Distracted driving
Driving under the influence of alcohol or drugs
Reckless driving
Failure to obey traffic regulations and controls
Our attorneys will carefully investigate the cause of the accident and build a case to hold the liable party accountable for their negligent behavior.
Truck Accidents
Fatal truck accidents are particularly challenging to litigate because multiple parties can be liable for financial damages if they contributed to the accident. Examples include the driver, the trucking company, third-party companies involved with fleet maintenance or cargo loading, and vehicle manufacturers.
Litigation involves complex areas of state and federal law, rules, and regulations. Further, these claims tend to be heavily defended by the trucking company or their legal representatives to protect their financial interests.
If your loved one died due to the negligence of the driver, trucking company, or any other liable party, our Madisonville wrongful death lawyer will stand up against insurance companies and fight for the compensation and justice you deserve.
Medical Malpractice
Surviving family members might be able to file a wrongful death claim against a medical provider if they deviated from the medical standard of reasonable care expected in their profession. There are many different causes of medical malpractice; however, some of the more common issues relate to:
Failure to diagnose, delays in diagnosis, or misdiagnosis of a patient's medical condition
Patient injury during treatment
Failure to treat a patient's condition
Poor documentation
Medication errors
Other cases we have managed include product liability, premises liability, workplace accidents, nursing home abuse, bicycle and motorbike accidents, and cases involving catastrophic injuries.
---
Let Our Lawyers Put Their Knowledge, Experience, and Resources to Work for You
Call for a free consultation with a team member today and learn more about wrongful death cases and your legal options in Hopkins County. Isaacs & Isaacs Personal Injury Lawyers have helped other people in your situation; we can help you, too.
To learn more about working with our Madisonville lawyers, call 1-800-333-9999 for your no-cost wrongful death case review.