Begin Your Case With a Proven Car Accident Law Firm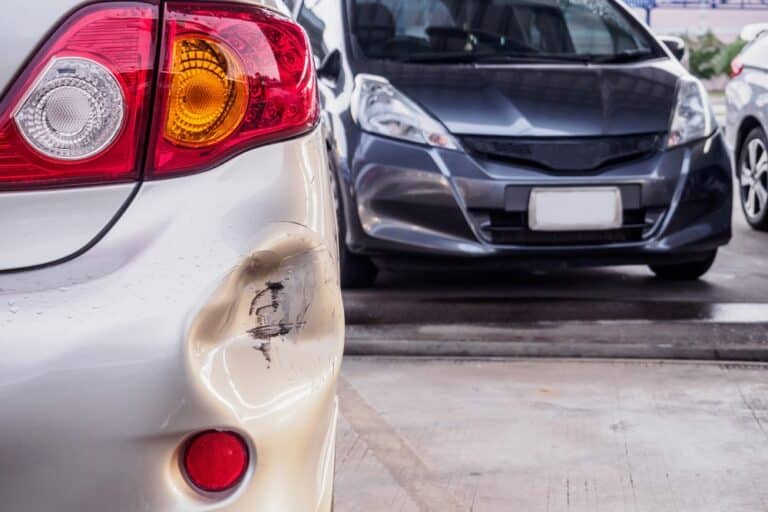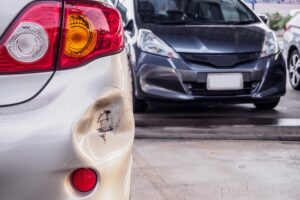 The repercussions of a car accident are felt even after you've left the scene. The consequences can leave you physically, mentally, and financially stressed. You may be entitled to compensation for your losses.
Our attorneys at Isaacs & Isaacs Personal Injury Lawyers have over 400 years of combined legal experience. A Lyndon car accident lawyer can help you fight for the compensation you deserve.
We charge no upfront fees for our legal services and only take payment if we secure monetary compensation on your behalf. Call us at 800-333-9999 at any time to speak to one of our dedicated Lyndon car accident lawyers and set up a free consultation.
We Represent Injured Accident Victims Across Many Categories. Some Personal Injury Cases We Handle Include:
Accidents With Trucks or Commercial Vehicles
Injuries & Wrongful Death Involving Driver Negligence (cell phone use, DUI)
Accidents With Uninsured Motorists
Whiplash Injury Accidents
Airbag Deployment Accidents
Takata Air Bag Recalls
Motorcycle Accident Injuries
Ridesharing: Lyft & Uber Accidents
Bicycle Accident Injuries
Hit and Run Accidents
Pedestrians Hit By a Vehicle
Head-On Collisions
Rear-End Collisions
Spinal Cord Injuries
Sometimes an auto accident injury is not evident until much later. Even if you haven't suffered a catastrophic injury you still may need medical treatment. You should seek medical care immediately, even if you don't think you are badly hurt. Some severe injuries may not be immediately apparent. This is the best way to physically and legally protect yourself and your loved ones.
"It was a pleasure to have the Isaacs & Isaacs team to help me after being hit by a truck as I was walking to the market. They went above and beyond to help with all I went through!"
---
Getting the Legal Perspective on Car Accidents – Audio Interview
Car accident lawyer Darryl Isaacs — The Hammer — sat down to address legal and safety considerations when injured from a car crash in a recent radio episode of "Ask The Hammer," the podcast exploring the legal matters that matter most. There are many elements at play when knowing what to do after a car accident. Listen to the episode directly below.
---
What Is My Case Worth?
Car accident settlements are unique and vary based on factors like injury type, the extent of damage to your vehicle, and lost wages. For instance, if your car was a total loss or if you had to have major surgeries including rehabilitative care, you may qualify for a higher settlement amount.
A Lyndon car accident lawyer can help you recover non-economic damages as well, such as pain and suffering. Recoverable economic and non-economic damages may include:
Medical bills
Lost wages
Lost earning capacity
Miscellaneous accident-related losses
Mental anguish
Pain and suffering
To recover the highest compensation possible, you need to provide substantial evidence that outlines the extent of your damages. This can include but is not limited to:
Hospital bills
Police reports
Pictures from the scene of the accident
Witness statements
Our attorneys at Isaacs & Isaacs Personal Injury Lawyers can assist you with gathering the evidence needed to build a compelling case. We can also help you if you've lost a loved one in a Lyndon car accident.
Our Accident Law Firm Will Get Started on Your Case Immediately By:
Listening to your story
Answering your questions
Advising you what to do next
Investigating the accident scene and all other evidence related to your claim
Reviewing medical records, police reports, and all documents
Determining which parties are liable for your injury
Meeting with insurance adjusters
Helping you file your claim
Demanding a just settlement for all of your medical treatment and damages
---
Is It Worth Getting a Car Accident Lawyer?
Oftentimes, when you've been seriously hurt in a car accident, insurance is not enough to cover the extent of the losses you suffered. A Lyndon car accident lawyer can help you recover damages non-quantifiable damages and help fight for your best interest.
A car accident lawyer can also help you by:
Offering legal advice
Collecting evidence on your behalf
Taking your case to trial
Handling insurance claims
Communicating with insurers on your behalf
Calculating damages
Negotiating for a fair settlement
Preparing your case for trial
---
Why Work With Isaacs & Isaacs Personal Injury Lawyers?
After you've been in a car accident, a qualified car accident lawyer can help you set things right. Our in-house litigation team is available day and night to help you claim your right to compensation.
When you choose us to represent you in your car accident case, you'll get a no-hassle consultation, no upfront fees or costs, an in-house litigation team, and the benefit of our long track record of accomplishments.
Free Case Review
At Isaacs & Isaacs Personal Injury Lawyers, getting you the help you need is our top priority. That's why we provide a free case review in which we'll go over the details of your accident, helping you to decide whether a fault-based claim makes sense.
No Hidden Fees
Car accidents can put your finances in a bind. At Isaacs & Isaacs Personal Injury Lawyers, you won't pay anything unless we win your case; no strings attached.
In-house Litigation Team
Our legal team at Isaacs & Isaacs Personal Injury Lawyers has the experience you want to fight for the compensation you deserve. We'll do all of the legwork for you so that all you have to worry about is getting better.
Our team members are licensed in multiple states including Kentucky, Indiana, Ohio, Nevada, Texas, and Illinois. We also have Spanish-speaking attorneys and paralegals that can help with translating to make you feel more comfortable.
We can use our mock courtroom to prepare you and your case for trial.
Proven track record of success
Our hard work speaks for itself. Over the years we've recovered $1 billion in settlements and more importantly, we've built a strong network of thousands of satisfied clients.
---
How to Protect Your Right to Compensation After a Car Accident
Getting you the compensation you deserve starts well before you retain a lawyer. To protect your claim, there is a checklistof things you should be aware of.
Don't Talk to Third Parties
After a serious car accident, you may be contacted by the driver, their employer, or their insurance company to resolve it as quickly as possible. Don't discuss your injuries, make a statement, or admit fault. Each of these can revoke your ability to pursue compensation.
They may also offer a fast settlement. It's important to know that accepting this settlement eliminates your ability to seek legal action later and will rarely cover the damages you are entitled to. If you are offered a settlement, let our team evaluate it first.
Act Fast
According to Ky. Rev. Stat. § 304.39-230, you generally have two years from the date of the accident to file a lawsuit. However, the longer you wait, the harder it can become to obtain key information (eyewitness statements, etc.)  that can help create a compelling case.
The sooner we go to work on your behalf, the faster you can put this all behind you.
Get Medical Attention
Serious injuries aren't always visible to the naked eye. A medical examination will ensure that you get the care you need and that all of your injuries are fully documented.
Request Representation
The aftermath of a Lyndon car accident is often unduly complicated, leaving you vulnerable to being taken advantage of. With the expertise of a Lyndon car accident lawyer, you will have peace knowing that someone is working on your behalf to resolve the matter while you focus on getting better.
Build Your Case With A Top Rated Accident Lawyer
If you need immediate assistance with a vehicle accident or personal injury, call our team now at 
800-333-9999
 to begin your free case review and schedule an initial consultation to get legal advice. Our law firm represents injured victims across many categories. Some popular cases our accident attorneys handle include:
---
Hire a Lyndon Car Accident Lawyer Today
At Isaacs & Isaacs Personal Injury Lawyers, we know how quickly car accidents can turn your life upside down. That's why we're committed to getting justice for you and your loved ones by pursuing fair compensation. Our personal injury lawyers handle car accidents, truck accidents, wrongful death cases, and more.
Let us help you get your life back on track as quickly as possible. Call us today to take advantage of your free case review.
To learn more about working with our Lyndon lawyers, call 1-800-333-9999 for your no-cost car accident case review.