Begin Your Case With a Proven Trampoline Park Accident Law Firm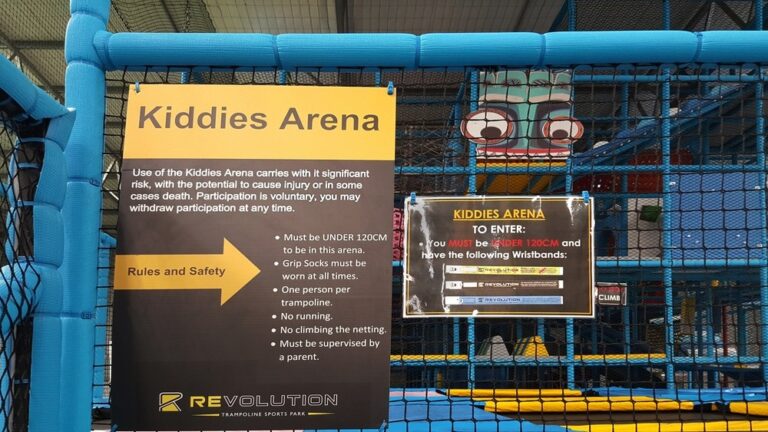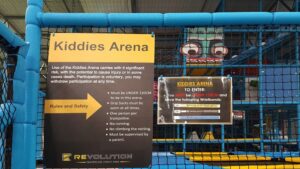 Across many cities in Kentucky, trampoline parks are quickly gaining popularity. The parks are a source of fun and entertainment for people of all ages. Trampoline park visits often end on a positive note for thrill seekers. Sometimes, however, visitors end up with significant injuries and other losses. Most times, these injuries occur due to negligence.
All entertainment centers have to take safety measures seriously to prevent injury. But some trampoline parks don't follow safety protocols as they should. Injuries from a trampoline park accident can cause significant financial loss. A Louisville trampoline park accident lawyer with Isaacs & Isaacs Personal Injury Lawyers can help you recover compensation if you or a loved one is injured in a trampoline park accident.
We charge no upfront fees for our legal services and only take payment if we secure monetary compensation on your behalf. Call us at 800-333-9999 at any time to speak to one of our dedicated Louisville trampoline park accident lawyers and set up a free consultation.
We Represent Injured Accident Victims Across Many Categories. Some Personal Injury Cases We Handle Include:
Accidents With Trucks or Commercial Vehicles
Injuries & Wrongful Death Involving Driver Negligence (cell phone use, DUI)
Accidents With Uninsured Motorists
Whiplash Injury Accidents
Airbag Deployment Accidents
Takata Air Bag Recalls
Motorcycle Accident Injuries
Ridesharing: Lyft & Uber Accidents
Bicycle Accident Injuries
Hit and Run Accidents
Pedestrians Hit By a Vehicle
Head-On Collisions
Rear-End Collisions
Spinal Cord Injuries
Sometimes an auto accident injury is not evident until much later. Even if you haven't suffered a catastrophic injury you still may need medical treatment. You should seek medical care immediately, even if you don't think you are badly hurt. Some severe injuries may not be immediately apparent. This is the best way to physically and legally protect yourself and your loved ones.
"Our daughters were involved in a serious car crash when a man ran a red light! Isaacs & Isaacs knew exactly what to say and exactly what to do for us! They are not only highly professional but also very sincere in wanting to help get our girls every dollar deserved! We will always be grateful to the team of The Hammer for being so wonderful during our time of need! Thank you from our family to your law firm."
---
Getting the Legal Perspective on Car Accidents – Audio Interview
Car accident lawyer Darryl Isaacs — The Hammer — sat down to address legal and safety considerations when injured from a car crash in a recent radio episode of "Ask The Hammer," the podcast exploring the legal matters that matter most. There are many elements at play when knowing what to do after a car accident. Listen to the episode directly below.
---
Trampoline Park Accidents in Louisville, KY
In Louisville, there are several trampoline parks. Altitude Trampoline Park, DEFY Louisville Trampoline Park (formerly House of Boom Trampoline Park), and Xtremenasium Trampoline Park are quite popular with adults and children alike.
At DEFY Louisville Trampoline Park, a 28-year-old local man won nearly $500,000 in a lawsuit against the park. According to the Courier Journal, the man sustained severe back injuries after falling off a ledge and striking two improperly placed punching bags hanging from the ceiling.
At Xtremenasium Trampoline Park, customers can climb a cardio wall, jump in the foam pit, play dodgeball, and more. Going to trampoline parks can be fun with the proper safety measures and regulations in place. But that's not always the case.
Some causes of trampoline park accidents include:
Problems With Design
Many trampoline parks join multiple trampolines together instead of having one massive one. Failure to properly connect these trampolines can affect the jumper's experience and cause them to be off-balance. One tiny error and the jumper can fall off and sustain injury.
Failure to Regulate the Number of People
A trampoline park may let too many jumpers use the trampolines simultaneously. With too many individuals jumping, the risk of injury increases. As part of their safety measures, trampoline parks are expected to monitor how many people get on a trampoline at one time.
Insufficient Protection & Inadequate Supervision
Trampoline parks need to have protective parts to keep people safe. Without the proper parts, individuals are likely to get injured. Another cause of trampoline park accidents is inadequate supervision. If negligence by the trampoline park caused your injuries, you are entitled to compensation for your injuries and other losses. Our trampoline park accident lawyer serving Louisville can help you fight for fair compensation.
Our Accident Law Firm Will Get Started on Your Case Immediately By:
Listening to your story
Answering your questions
Advising you what to do next
Investigating the accident scene and all other evidence related to your claim
Reviewing medical records, police reports, and all documents
Determining which parties are liable for your injury
Meeting with insurance adjusters
Helping you file your claim
Demanding a just settlement for all of your medical treatment and damages
---
Injuries From a Trampoline Park Accident
Injuries from trampoline park accidents are pretty common, as reported by OrthoInfo. In 2018, doctors treated an estimated 300,000 trampoline injuries per the U.S. Consumer Product Safety Commission (CPSC). More than 110,000 of these injuries required victims to go to the emergency room. Young children are at a higher risk of suffering trampoline accident injuries. However, that's not to say people of all ages can't suffer injuries. Injuries that people may sustain in a trampoline park accident include:
Bone Fractures
Fractures and sprains in the arms and legs are among the most common trampoline park accident injuries. These injuries occur when someone lands on a poorly supported surface. Fractures can take weeks or even months to heal fully. In severe cases, you may need surgery.
Head and Neck Injuries
Head and neck injuries can be devastating. When a jumper is not properly supervised or doesn't know how to use the equipment, a traumatic brain injury (TBI) can result. A minor TBI or concussion can heal with rest and medical care. Severe TBIs can have lasting impacts like seizures or a brain-bleed. It can also leave you or a loved one with emotional effects like anxiety, depression, and PTSD.
Spinal Cord Injuries
The spinal cord is a very delicate part of the body; injuring it can have lasting effects such as quadriplegia or paraplegia. Quadriplegia is paralysis in all limbs, while paraplegia is paralysis in the lower body.
A lack of proper instruction in a trampoline park can cause someone to land incorrectly, causing a spinal cord injury. Our personal injury lawyer serving Louisville will investigate your case to determine whether negligence contributed to your injuries. We will then help you seek compensation from the trampoline park company or responsible party.
---
Why Work With a Trampoline Park Accident Lawyer Serving Louisville
We can negotiate for a fair settlement from the responsible parties in your accident. We can help you file a lawsuit if they are unwilling to settle. When filing a lawsuit, remember that there is a deadline. In Kentucky, the deadline is one year from when the injury happened per Ky. Rev. Stat. § 413.140(1). We will make sure we meet that deadline.
We can also investigate your case to determine who is responsible for the accident. During investigations, we can examine any footage or images of what happened. We can also talk to people who witnessed the accident. Their statements will help strengthen your case.
Build Your Case With A Top Rated Accident Lawyer
If you need immediate assistance with a vehicle accident or personal injury, call our team now at 
800-333-9999
 to begin your free case review and schedule an initial consultation to get legal advice. Our law firm represents injured victims across many categories. Some popular cases our accident attorneys handle include:
Damages a Louisville Trampoline Park Accident Lawyer Can Help You Secure
After a trampoline park accident, we can help you recover economic and non-economic damages. Economic damages include quantifiable losses. An example would be your medical costs. Medical costs can consist of a variety of expenses, including:
Hospital stays
Surgeries
Transport expenses to and from the medical facility
Medication
Physical therapy
Lost wages are also a type of financial loss. It covers the wages you lose when you can't work during your recovery.
Non-economic damages are those losses that are difficult to value. They include pain and suffering, emotional distress, and mental anguish.
The damages you can recover will affect the value of your compensation. Our Louisville trampoline park accident lawyer will determine the damages you can claim. The severity of the injuries you sustained will also affect how much you can recover. Your attorney will consider damages, the seriousness of your injuries, and other factors to determine the value of your case.
---
Get Help From a Louisville Trampoline Park Accident Lawyer
Proving your trampoline park accident case needs extensive investigation of the accident. A Louisville trampoline park accident lawyer from Isaacs & Isaacs Personal Injury Lawyers can build a solid case to help prove your claims.
Darryl "The Hammer" Isaacs won't let big companies get away with negligence that causes innocent people like you to get hurt. Let us help you recover the compensation you deserve after a trampoline park accident. Call us today for a free case analysis.
To learn more about working with our Louisville lawyers, call 1-800-333-9999 for your no-cost trampoline park accident case review.