Begin Your Case With a Proven Defective Drugs Law Firm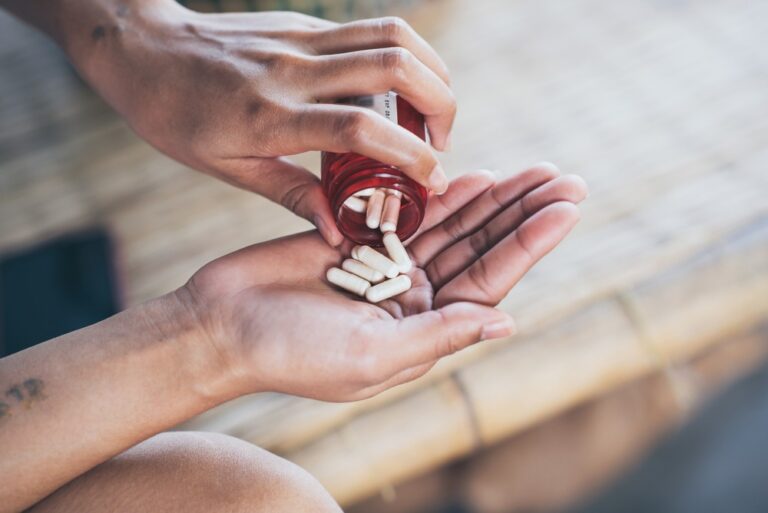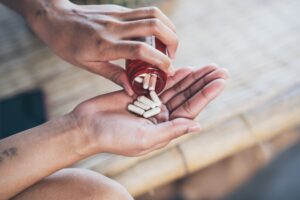 When you're sick and in pain, you have a right to trust the medication you receive is safe. Unfortunately, some pharmaceutical companies and negligent doctors may omit dangerous side effects on prescribed drugs. The drugs then cause injuries and other adverse impacts on your body. Connect with a Louisville defective drugs lawyer from Isaacs & Isaacs Personal Injury Lawyers to start your legal process if you're injured from a defective drug. Our personal injury lawyers fight for justice and fair compensation.
We charge no upfront fees for our legal services and only take payment if we secure monetary compensation on your behalf. Call us at 800-333-9999 at any time to speak to one of our dedicated Louisville defective drugs lawyers and set up a free consultation.
We Represent Injured Accident Victims Across Many Categories. Some Personal Injury Cases We Handle Include:
Accidents With Trucks or Commercial Vehicles
Injuries & Wrongful Death Involving Driver Negligence (cell phone use, DUI)
Accidents With Uninsured Motorists
Whiplash Injury Accidents
Airbag Deployment Accidents
Takata Air Bag Recalls
Motorcycle Accident Injuries
Ridesharing: Lyft & Uber Accidents
Bicycle Accident Injuries
Hit and Run Accidents
Pedestrians Hit By a Vehicle
Head-On Collisions
Rear-End Collisions
Spinal Cord Injuries
Sometimes an injury is not evident until much later. Even if you haven't suffered a catastrophic injury you still may need medical treatment. You should seek medical care immediately, even if you don't think you are badly hurt. Some severe injuries may not be immediately apparent. This is the best way to physically and legally protect yourself and your loved ones.
"It was a pleasure to have the Isaacs & Isaacs team to help me after being hit by a truck as I was walking to the market. They went above and beyond to help with all I went through!"
---
Getting the Legal Perspective on Traumatic Brain Injuries – Audio Interview
Lawyer Darryl Isaacs — The Hammer — sat down to address legal and safety considerations of a traumatic brain injury in a recent radio episode of "Ask The Hammer," the podcast exploring the legal matters that matter most. There are many elements at play when knowing what to do after a traumatic brain injury. Listen to the episode directly below.
---
Benefits of Working with Our Louisville Defective Drug Lawyer
The following are benefits or services a defective drug lawyer from Isaacs & Isaacs Personal Injury Lawyers can provide:
Procedural Claim Management
A defective drug lawyer knows the laws that apply to your claim. They're also aware of the claims process and the legal system in general.
Keen Time Management
The statute of limitations for defective drug injury lawsuits in Louisville is one year (Ky. Rev. Stat. § 413.140(1). A lawyer will assist you in gathering the necessary documents and filing a case within the appropriate timeframe.
If you fail to file your lawsuit before the statute of limitations expires, you lose your right to seek compensation.
Extensive Legal Advice
Legal processes and terminologies are complicated; a defective drug lawyer makes these things easier to understand. They can break down the process into simple, clear steps. You can confidently go through the process with their help.
Precise Evidence Collection
A legal system works best when there's ample evidence. Our Louisville defective drugs lawyer can assist with gathering all necessary documents and evidence to prove another party's liability. Your lawyer is less likely to miss essential documentation and evidence than you are, as you will be recovering from your injuries.
Constant Communication with Relevant Parties
A defective drug lawyer with Isaacs & Isaacs Personal Injury Lawyers acts as your legal mouthpiece. For example, you don't have to communicate with a pharmaceutical company representative or insurer when you have a lawyer.
Our Accident Law Firm Will Get Started on Your Case Immediately By:
Listening to your story
Answering your questions
Advising you what to do next
Investigating the accident scene and all other evidence related to your claim
Reviewing medical records, police reports, and all documents
Determining which parties are liable for your injury
Meeting with insurance adjusters
Helping you file your claim
Demanding a just settlement for all of your medical treatment and damages
---
How to Protect Your Rights After Consuming Defective Drugs
After unknowingly consuming defective drugs, you can protect your rights by doing the following:
Seeking Medical Help
Remember that medication should make you feel better and healthier. If you notice any side effects or injuries after taking medication, seek medical help.
Be honest and transparent with your doctor. Give the doctor a list of the medications you are taking. Tell them when you started taking the drugs and the first time you noticed side effects. Transparency helps a medical professional determine whether side effects result from defective drugs.
Saving Proper Documentation
Here's a list of items to keep safe for your legal case:
Medical prescriptions
Pharmaceutical drug packaging
Receipt from the pharmacy
The date you started taking the prescription
List of injuries or side effects
Date the side effects started
The above information will be beneficial when you start the legal process with your lawyer. Verifying your facts increases the chance of proving the other party's liability.
Getting Legal Help
The injuries and side effects of defective drugs can weigh you down. It may make it difficult to follow through with the legal process alone; the good part is that you don't have to. A defective drug lawyer from Isaacs & Isaacs Personal Injury Lawyers can take on your case and handle every aspect while you focus on your health and wellbeing.
Build Your Case With A Top Rated Accident Lawyer
If you need immediate assistance with a vehicle accident or personal injury, call our team now at 
800-333-9999
 to begin your free case review and schedule an initial consultation to get legal advice. Our law firm represents injured victims across many categories. Some popular cases our accident attorneys handle include:
Liability for Your Injuries
A prescribed drug should make you feel better after a few hours or days. However, in cases where the medication causes injuries or physical side effects, a few parties may be liable.
Pharmaceutical organizations are required by law to manufacture safe drugs. The drugs must be efficient and meet quality standards. Pharmaceutical companies must also warn consumers of possible side effects or recalls. If these entities are negligent in some way, they could be held liable.
A doctor's negligence may be to blame for drug injuries and side effects. Your doctor's medical prescription should be safe and verified. A doctor that filled out your drug prescription is liable for the damages and side effects due to their lack of diligence on any drug recommended and administered by their order.
If the above parties are not liable for your damages, your defective drugs lawyer will work to determine liability and subsequently pursue them for compensation.
---
Recoverable Damages for Your Injuries and Side Effects After Taking Defective Drugs
Defective drugs cause economic and non-economic damages. Your lawyer can assist you in assessing and quantifying the damages.
Examples of economic damages include:
Reduced earning capacity
Medical expenses
Lost wages
Future medical expenses, such as long-term care
Examples of non-economic damages include:
Pain and suffering
Reduced quality of life
Loss of consortium
Common Injuries and Side Effects Sustained After Consuming Defective Drugs
The injuries and side effects from defective drugs can range in severity, from minor to fatal. In complicated situations, defective drugs may lead to wrongful death. The side effects and injuries may vary depending on the medications issued. Individuals also react differently to faulty drugs.
Here are examples of typical side effects and injuries:
Stroke
Heart attack
Diabetes
Kidney failure
Birth complications
Blood clots
Depression
Increased blood pressure
Wrongful death
---
Work with Our Louisville Defective Drug Lawyer
The injuries and side effects caused by defective drugs are intense and frustrating. The medical bills are also expensive, burdening individuals and families. Isaacs & Isaacs Personal Injury Lawyers can ease your burden through legal care.
We work on a contingency basis at Isaacs & Isaacs Personal Injury Lawyers. This means you will not owe us anything upfront. We only collect payment if your case is resolved via settlement or court. Your lawyer's role in your case will allow you a stress-free recovery. Contact us for your free consultation and have your questions answered. We are on your side as you seek to recover from the damage done by defective drugs.
To learn more about working with our Louisville lawyers, call 1-800-333-9999 for your no-cost defective drugs case review.