Begin Your Case With a Proven Traumatic Brain Injury Law Firm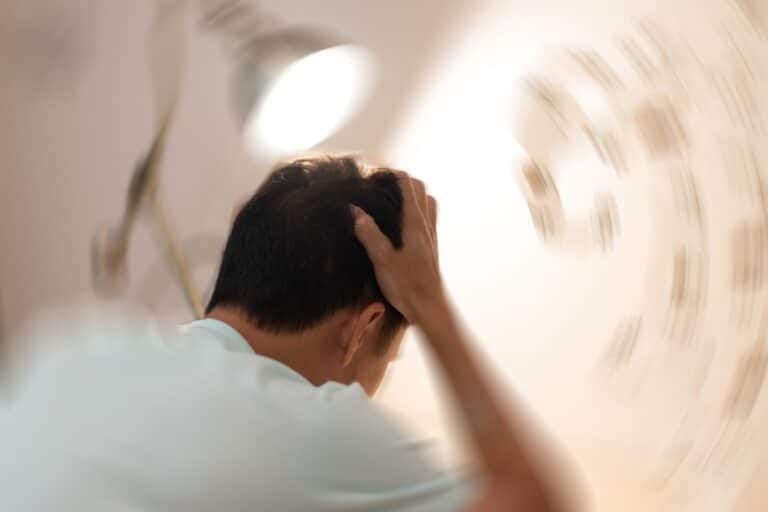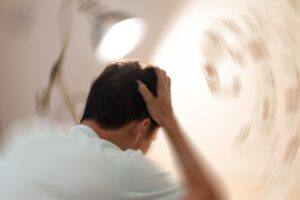 When you or another family member suffers injuries due to someone else's negligence or carelessness, it can be confusing trying to wade through filing an injury claim. It becomes even murkier if you are trying to deal with a traumatic brain injury (TBI) while going through the filing process. Fortunately, our Hopkinsville traumatic brain injury lawyer is knowledgeable about personal injury and TBIs.
Attorney Darryl Isaacs is a TBI survivor. Since his return to work in the legal field, he has earned the nickname "The Hammer." Our firm proudly serves the citizens of Kentucky, fighting to get you compensation for your injuries.
We charge no upfront fees for our legal services and only take payment if we secure monetary compensation on your behalf. Call us at 800-333-9999 at any time to speak to one of our dedicated Hopkinsville traumatic brain injury lawyers and set up a free consultation.
We Represent Injured Accident Victims Across Many Categories. Some Personal Injury Cases We Handle Include:
Accidents With Trucks or Commercial Vehicles
Injuries & Wrongful Death Involving Driver Negligence (cell phone use, DUI)
Accidents With Uninsured Motorists
Whiplash Injury Accidents
Airbag Deployment Accidents
Takata Air Bag Recalls
Motorcycle Accident Injuries
Ridesharing: Lyft & Uber Accidents
Bicycle Accident Injuries
Hit and Run Accidents
Pedestrians Hit By a Vehicle
Head-On Collisions
Rear-End Collisions
Spinal Cord Injuries
Sometimes an injury is not evident until much later. Even if you haven't suffered a catastrophic injury you still may need medical treatment. You should seek medical care immediately, even if you don't think you are badly hurt. Some severe injuries may not be immediately apparent. This is the best way to physically and legally protect yourself and your loved ones.
"Our daughters were involved in a serious car crash when a man ran a red light! Isaacs & Isaacs knew exactly what to say and exactly what to do for us! They are not only highly professional but also very sincere in wanting to help get our girls every dollar deserved! We will always be grateful to the team of The Hammer for being so wonderful during our time of need! Thank you from our family to your law firm."
---
Getting the Legal Perspective on Traumatic Brain Injuries – Audio Interview
Lawyer Darryl Isaacs — The Hammer — sat down to address legal and safety considerations of a traumatic brain injury in a recent radio episode of "Ask The Hammer," the podcast exploring the legal matters that matter most. There are many elements at play when knowing what to do after a traumatic brain injury. Listen to the episode directly below.
---
Turn to Our Traumatic Brain Injury Lawyers Serving Hopkinsville
Technically, you don't need a TBI lawyer to file a compensation claim. However, you may potentially miss out on compensation opportunities by tackling your case alone. Our lawyers are familiar with the entire legal process. They don't have to research the process while also healing and recovering from injuries; you would presumably have to.
Working with our traumatic brain injury lawyers means that you can concentrate on your recovery while our TBI team working with Hopkinsville accident victims does all the legwork. Our team has a combined 400 years of legal experience and more than $1 billion secured for our clients. Retaining your lawyer will offer you peace of mind and the assurance that we are fighting for you.
Our Accident Law Firm Will Get Started on Your Case Immediately By:
Listening to your story
Answering your questions
Advising you what to do next
Investigating the accident scene and all other evidence related to your claim
Reviewing medical records, police reports, and all documents
Determining which parties are liable for your injury
Meeting with insurance adjusters
Helping you file your claim
Demanding a just settlement for all of your medical treatment and damages
---
What Our Traumatic Benefit Lawyers Could Do for You After Your Accident
Whether you received your TBI in a workplace accident, vehicle accident, slip and fall, or some other way, our team will find out all the details about your accident. Part of what we will do for you includes:
Investigating the facts
Talking to witnesses
Compiling documentation for your injuries
Obtaining accident reports and other evidence
Determining negligence and negligence
Building a solid case for compensation
Handling communication between our team and insurance carriers
Negotiating on your behalf
Demanding a fair settlement or pursuing your claim in civil court
Build Your Case With A Top Rated Accident Lawyer
If you need immediate assistance with a vehicle accident or personal injury, call our team now at 
800-333-9999
 to begin your free case review and schedule an initial consultation to get legal advice. Our law firm represents injured victims across many categories. Some popular cases our accident attorneys handle include:
Our Team Will Estimate Your TBI Case's Value and Fight for Compensation
There are too many variables to reliably and responsibly tell you a dollar amount for your losses until after we have evaluated your case. Every accident and injury has a unique set of circumstances, so our personal injury team must evaluate each individually.
However, we will work to include every possible compensation opportunity in your claim. The final settlement will be consistent with your actual expenses and losses.
We expect to receive recoverable damages from the defendant on your behalf. These include compensation for economic damages and non-economic damages. Some of the reimbursable compensation is based on your medical expenditures, including current and future expected costs.
Economic Compensation
Economic compensation is directly related to your expenditures for medical care and other costs directly associated with your accident-related injuries. These may include:
Medical costs for all care from the accident, including emergency care, doctors, hospitals, ambulances, medical supplies, prosthetics, pharmaceuticals, physical and occupational therapy, specialists, surgery, and medical equipment such as braces, wheelchairs, crutches, and special beds.
Expected future medical costs cover follow-up care, scheduled procedures, continuing therapy, and medications.
Lost wages include all current and future salaries, expected promotions, accrued vacation time, bonuses, commissions, and lost business opportunities as they apply to your circumstances.
Non-Economic Compensation
Non-economic compensation covers the things that money cannot buy as they pertain to your quality of life. Areas of compensation under this category may include:
Pain and suffering compensate you for continuing pain from your injuries and a lower quality of life due to the pain. Injuries, such as whiplash and TBI, might keep you from returning to many of your favorite activities.
Emotional and mental anguish compensation is not a replacement for what you may miss after your injury. Still, it allows you to move forward in a different direction with your limited physical capacity.
Loss of enjoyment/loss of consortium is compensation for things you formerly enjoyed but can no longer do, such as coaching a baseball team. Loss of consortium deals with the strain of maintaining relationships following a catastrophic injury such as a TBI.
---
Personal Injury Lawsuits Have Timelines Limiting Them
The statute of limitations varies depending on the type of case you face. Per Ky. Rev. Stat. § 304.39-230, you have two years after the date of a vehicle accident to file a lawsuit. Suppose you received an insurance payment. In that case, the two-year time limit begins on the date of your last payment.
For accidents not involving motor vehicles, per Ky. Rev. Stat. § 413.140(1), the statute of limitations is only one year from the date of the accident or injury. This shortened time frame means it might benefit you to promptly discuss your case with a TBI lawyer rather than wait.
How Long Will It Take To Secure TBI Accident Compensation?
This answer has too many variables to offer a definitive time frame. Some of the factors that serve to shorten or lengthen the time frame include:
Your injuries and the treatment schedule for your recovery
Whether liability is contested
The amount of insurance you will collect
How in-depth the evidence-gathering phase is
Whether you need specialists for accident reconstruction or expert testimony
Whether an out-of-court settlement is agreed upon
The court's schedule
A case may resolve via out-of-court resolutions within a couple of months with those considerations. Lawsuits that make it to trial can take longer to resolve.
---
Contact Isaacs & Isaacs Personal Injury Lawyers for a Free Case Review
If you have a TBI from an accident, your bills could be piling up. The clock is ticking on your window to file a compensation lawsuit. With Isaacs & Isaacs Personal Injury Lawyers, our relationship begins with your free case review.
Our TBI team works on a contingency fee basis, which means our Hopkinsville lawyers don't get paid until you receive compensation. We don't charge upfront fees or costs, which offers you a risk-free avenue to pursue compensation.
To learn more about working with our Hopkinsville lawyers, call 1-800-333-9999 for your no-cost traumatic brain injury case review.