Begin Your Case With a Proven Car Accident Law Firm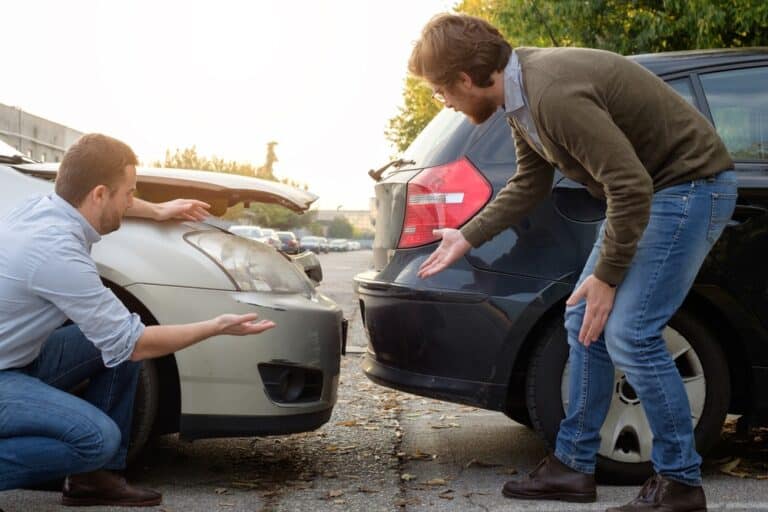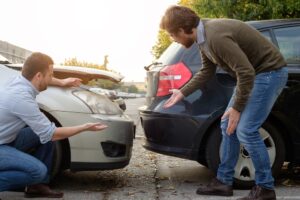 An Elsmere car accident lawyer from our firm could help you pursue compensation from the liable party if you were injured in a collision. You do not have to fight an insurance company or file a lawsuit on your own. Our firm can fight your legal battles for you.
Our firm has more than 400 years of combined legal experience, and our attorneys are licensed in Kentucky, Indiana, Ohio, Nevada, Texas, and Illinois. Our team members include Spanish-speaking attorneys and paralegals if you are more comfortable speaking in Spanish. We have won $2 billion in settlements for our clients, and we want to go to work for you now.
We charge no upfront fees for our legal services and only take payment if we secure monetary compensation on your behalf. Call us at 800-333-9999 at any time to speak to one of our dedicated Elsmere car accident lawyers and set up a free consultation.
We Represent Injured Accident Victims Across Many Categories. Some Personal Injury Cases We Handle Include:
Accidents With Trucks or Commercial Vehicles
Injuries & Wrongful Death Involving Driver Negligence (cell phone use, DUI)
Accidents With Uninsured Motorists
Whiplash Injury Accidents
Airbag Deployment Accidents
Takata Air Bag Recalls
Motorcycle Accident Injuries
Ridesharing: Lyft & Uber Accidents
Bicycle Accident Injuries
Hit and Run Accidents
Pedestrians Hit By a Vehicle
Head-On Collisions
Rear-End Collisions
Spinal Cord Injuries
Sometimes an auto accident injury is not evident until much later. Even if you haven't suffered a catastrophic injury you still may need medical treatment. You should seek medical care immediately, even if you don't think you are badly hurt. Some severe injuries may not be immediately apparent. This is the best way to physically and legally protect yourself and your loved ones.
"Our daughters were involved in a serious car crash when a man ran a red light! Isaacs & Isaacs knew exactly what to say and exactly what to do for us! They are not only highly professional but also very sincere in wanting to help get our girls every dollar deserved! We will always be grateful to the team of The Hammer for being so wonderful during our time of need! Thank you from our family to your law firm."
---
Getting the Legal Perspective on Car Accidents – Audio Interview
Car accident lawyer Darryl Isaacs — The Hammer — sat down to address legal and safety considerations when injured from a car crash in a recent radio episode of "Ask The Hammer," the podcast exploring the legal matters that matter most. There are many elements at play when knowing what to do after a car accident. Listen to the episode directly below.
---
How Much Compensation Can I Receive After an Auto Accident?
There is no guaranteed amount of compensation that a person can recover for their car accident injuries. Every claim is different. Additionally, the kinds of damages you can pursue will depend on the facts of your case. Another person injured in the same car with you could be eligible for much more or much less compensation than you.
We talk to our clients and investigate their circumstances as a part of determining a fair settlement range for their claim. Here are some of the types of damages people usually pursue after getting hurt in a car accident:
Medical expenses. Typically, people can recover the cost of their medical treatment These expenses can include the ambulance, emergency room, doctors, hospital, surgery, physical therapy, and pain management.
Lost income. If you were not paid your usual income because of the accident, we can likely include your lost wages in your injury claim. Whether you get paid through hourly wages, a salary, or self-employment, this category can include missed paychecks or other forms of regular income.
Decreased future earnings. People who have ongoing impairment from car accident injuries might not be able to make as much money as they did before. It can be a financial hardship if you must decrease your working hours or take a lower-paying position because of your injuries.
Pain and suffering. This category encompasses both physical discomfort and emotional distress that people experience when they get wounded in a car accident. An auto collision can be traumatizing. Also, it can be distressing when you are unsure if you can resume your normal life after your medical treatment.
Other intangible losses. Car accidents can cause losses that are not easy to measure in terms of dollars because they do not always involve receipts or invoices. We know how to determine the monetary value of these non-economic losses, which can include things like disfigurement from extensive scars, chronic anxiety and depression from the accident, and a loss of enjoyment of life.
These are but a few examples of the many types of losses a person can experience because of a car accident.
Our Accident Law Firm Will Get Started on Your Case Immediately By:
Listening to your story
Answering your questions
Advising you what to do next
Investigating the accident scene and all other evidence related to your claim
Reviewing medical records, police reports, and all documents
Determining which parties are liable for your injury
Meeting with insurance adjusters
Helping you file your claim
Demanding a just settlement for all of your medical treatment and damages
---
Be Aware of the Deadline to File a Lawsuit in Kentucky
Many people do not realize there is a short time limit for you to file a lawsuit against the negligent party responsible for injuring you. If you miss the deadline, Kentucky law will forever bar you from seeking compensation for your losses.
In general, you have only one year to sue the negligent party in a personal injury case, under Ky. Rev. Stat. § 413.140(1). There is a different statute of limitations for motor vehicle accidents, which is Ky. Rev. Stat. § 304.39-230. Kentucky gives you two years from the date of the accident, the victim's death, or the last personal injury protection (PIP) payment to file.
If you lost a loved one because of a collision, we may be able to pursue compensation on behalf of the legal beneficiaries. There is also a short deadline for wrongful death cases. You only have one year from the victim's death or appointment of the estate representative or administrator to take legal action, under Ky. Rev. Stat. § 413.180.
---
How a Lawyer Can Help Your Elsmere Car Accident Case
Our lawyer can walk you through the complex process of seeking damages, either in or out of court, if you were hurt or lost a family member in a car accident. We can explain the insurance settlement process, take care of the paperwork, and handle the legal details so that you can focus on healing. Our lawyer will:
Investigate your accident, collecting evidence such as pictures of the scene, police reports, eyewitness statements, cell phone records, toxicology reports, and more to show that the other driver caused your accident
Estimate your damages, using your medical bills and records, pictures of your injuries, past wage statements, interviews with you and your family, expert medical testimony, and more
File an insurance claim and negotiate a settlement with the other driver's insurance provider
File a lawsuit against the at-fault driver if we cannot reach an out-of-court settlement
Build Your Case With A Top Rated Accident Lawyer
If you need immediate assistance with a vehicle accident or personal injury, call our team now at 
800-333-9999
 to begin your free case review and schedule an initial consultation to get legal advice. Our law firm represents injured victims across many categories. Some popular cases our accident attorneys handle include:
Anyone Can Afford Our Firm
You do not have to be wealthy to get our help on your car accident injury claim. This is because we do not charge our clients upfront fees or costs.
We handle these cases in a contingency fee arrangement, which means that we do not get paid until you recover compensation.
---
Three Things You Need to Know About Car Accident Cases
If this is your first car accident injury claim, there are a few things you might want to know:
Although the claims adjuster might be friendly to you, his job is to settle your claim for as little money as possible. The only way to get someone fighting for you is to work with a car accident lawyer.
We can negotiate directly with the insurance company on your behalf so that you do not have to. Our clients get to rest and focus on getting better because they know that we are taking care of their legal matters.
Merely negotiating with the claims adjuster does not satisfy the lawsuit filing deadline. If your case doesn't settle, you can file a lawsuit, but it must be before the deadline. Your lawyer can ensure you meet the applicable deadlines.
There are many more things to know to avoid missteps in the insurance claims process and litigation. An Elsmere car accident lawyer from our firm can answer your questions and provide guidance for you.
---
Our Lawyers Want to Work for You in Elsmere
At Isaacs & Isaacs Personal Injury Lawyers, we are proud to serve Kenton County. We treat our clients with respect and dignity and work tirelessly to get them every dollar they deserve to help rebuild their lives.
If you want a lawyer who takes the time to listen to you and answer your questions, look no further. We can start with a free consultation with no obligation. You can call us today to get the ball rolling.
To learn more about working with our Elsmere lawyers, call 1-800-333-9999 for your no-cost car accident case review.