Begin Your Case With a Proven Truck Accident Law Firm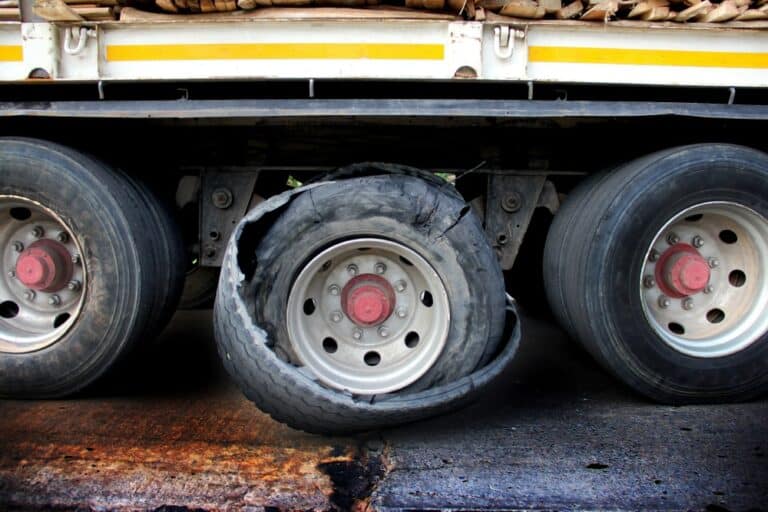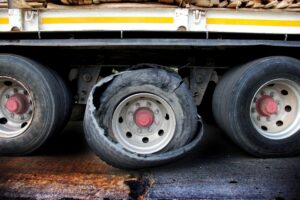 Commercial trucking accidents are known for producing some of the most devastating types of injuries. Amputation, post-traumatic stress disorder (PTSD), paralysis, traumatic brain injuries, spinal cord injuries, third-degree burns, and other critical injuries are more common than you might think. If you suffered any of these injuries or another injury in a truck accident, you might have the right to be compensated for damages. An Elizabethtown truck accident lawyer at Isaacs & Isaacs Personal Injury Lawyers could help you with your claim.
We charge no upfront fees for our legal services and only take payment if we secure monetary compensation on your behalf. Call us at 800-333-9999 at any time to speak to one of our dedicated Elizabethtown truck accident lawyers and set up a free consultation.
We Represent Injured Accident Victims Across Many Categories. Some Personal Injury Cases We Handle Include:
Accidents With Trucks or Commercial Vehicles
Injuries & Wrongful Death Involving Driver Negligence (cell phone use, DUI)
Accidents With Uninsured Motorists
Whiplash Injury Accidents
Airbag Deployment Accidents
Takata Air Bag Recalls
Motorcycle Accident Injuries
Ridesharing: Lyft & Uber Accidents
Bicycle Accident Injuries
Hit and Run Accidents
Pedestrians Hit By a Vehicle
Head-On Collisions
Rear-End Collisions
Spinal Cord Injuries
Sometimes an auto accident injury is not evident until much later. Even if you haven't suffered a catastrophic injury you still may need medical treatment. You should seek medical care immediately, even if you don't think you are badly hurt. Some severe injuries may not be immediately apparent. This is the best way to physically and legally protect yourself and your loved ones.
"It was a pleasure to have the Isaacs & Isaacs team to help me after being hit by a truck as I was walking to the market. They went above and beyond to help with all I went through!"
---
Getting the Legal Perspective on Car Accidents – Audio Interview
Car accident lawyer Darryl Isaacs — The Hammer — sat down to address legal and safety considerations when injured from a car crash in a recent radio episode of "Ask The Hammer," the podcast exploring the legal matters that matter most. There are many elements at play when knowing what to do after a car accident. Listen to the episode directly below.
---
Common Causes of Trucking Accidents
For your lawyer to ensure that you are awarded total compensation for your damages, we will need to analyze the cause of your accident, as this will indicate which individual or entities are responsible for the accident.
According to the Federal Motor Carrier Safety Administration (FMCSA), truck driver error is the most common cause of commercial truck accidents across the country. Some of the most common types of mistakes made by negligent drivers include:
Driving under the influence of drugs or alcohol
Traveling too fast for weather conditions
Loss of control due to vehicle system failures
Unfamiliarity with the roadways
Break problems
Driving while fatigued
Inadequate surveillance of the roads
Driving into another lane of traffic
These are only a few of the more common ways in which truck drivers could be responsible for causing truck accidents in Elizabethtown. Despite the fact that the truck driver may have been driving unsafely, they are not the only party who could be culpable for your injuries.
Our Accident Law Firm Will Get Started on Your Case Immediately By:
Listening to your story
Answering your questions
Advising you what to do next
Investigating the accident scene and all other evidence related to your claim
Reviewing medical records, police reports, and all documents
Determining which parties are liable for your injury
Meeting with insurance adjusters
Helping you file your claim
Demanding a just settlement for all of your medical treatment and damages
---
The Complexities of Proving Liability in Truck Accidents
For many truck accident victims, the best way to recover maximum compensation is by pursuing claims against the liable party. You might assume that the trucker is responsible for causing your accident, and that may be the case. But other parties likely share liability for your truck accident as well. Some of these parties could include:
The trucking company that employs the truck driver
The owner of the tractor-trailer
The truck or vehicle parts manufacturers, designers, and distributors
Shippers and cargo loaders
Truck repair services
Other third parties
No matter who is found responsible for your truck accident, your attorney will fight tirelessly to ensure that you are repaid for every single loss you endured. Additionally, if multiple parties share liability for your injuries, you can rest easier knowing your lawyer will hold them accountable in your insurance and civil claims.
---
The Types of Injuries Victims Suffer in Accidents with Commercial Trucks
Many truck accident victims hesitate to contact a lawyer because they are worried their injuries are not severe enough. However, the type of injury you suffered does not necessarily determine whether you have grounds for a truck accident claim.
What matters is how your life has been affected by your injuries or the accident itself. With that being said, there are some types of truck accident injuries seen more often than others in civil courts. These include:
Concussion
Traumatic brain damage
Spinal cord injuries
Third-degree burns
Whiplash
Facial injuries
Back injuries
Neck injuries
Paralysis
Loss of limbs
Emotional injuries, including post-traumatic stress disorder PTSD
Compound fractures
Broken bones
Internal injuries
Internal bleeding
Organ failure
Sepsis
If you have suffered another type of injury that was not listed on this page, you may still have the right to pursue compensation from the liable party in your case. Find out what legal options could be available to you when you contact an Elizabethtown truck accident attorney for help.
Build Your Case With A Top Rated Accident Lawyer
If you need immediate assistance with a vehicle accident or personal injury, call our team now at 
800-333-9999
 to begin your free case review and schedule an initial consultation to get legal advice. Our law firm represents injured victims across many categories. Some popular cases our accident attorneys handle include:
---
Pursuing Recoverable Damages for a Truck Accident in Elizabethtown
After you have suffered severe injuries in a trucking accident, you may be wondering how you will continue to survive. You have likely suffered tremendous financial, emotional, and physical damages due to your injuries. Fortunately, when another party is responsible for harming you, you have the right to be made whole.
Here, you can seek restitution for both economic and non-economic damages. These refer to your financial and non-financial losses, respectively. Some of the more commonly awarded types of damages in truck accidents include:
Emotional distress
Diminished quality of life
Physical pain and suffering
Unexpected childcare expenses
Cost of household upkeep and maintenance
Disfigurement and scarring
Inconvenience
Damage to your reputation
Hospital bills and medical expenses, both now and ongoing
Loss of income
Loss of potential future earnings
Costs of repairing or replacing your vehicle
Your truck accident attorney will carefully examine how your life has been impacted by your injuries to ensure that every single loss is taken into account when calculating the value of your claim.
---
Kentucky Law Limits Your Time to Take Legal Action
If you have been considering the pursuit of compensation for your truck accident in Elizabethtown, you need to act quickly. The Kentucky statute of limitations for vehicle accident claims is generally two years under Ky. Rev. Stat. § 304.39-230.
However, you may be surprised to find that the exact date on which the statute of limitations expires for your case may not be clear. In the event that someone you love passed away due to fatal truck accident injuries, instead of following the two-year Kentucky vehicle accident statute of limitations instead, the wrongful death statute of limitations will apply.
Here, under Ky. Rev. Stat. § 413.180, the statute of limitations will expire only one year from either the date of the decedent's death or within one year of the date of the personal representative's appointment. Find out how much longer you have to pursue your claim when you contact our truck accident lawyer for help.
---
Contact a Truck Accident Attorney Serving Elizabethtown to Get Started Today
Your truck accident injuries may have taken over your life. But when you have a dedicated truck accident lawyer serving Elizabethtown at Isaacs & Isaacs Personal Injury Lawyers working on your case, you can focus on your recovery while we fight to bring the liable party to justice.
To learn more about working with our Elizabethtown lawyers, call 1-800-333-9999 for your no-cost truck accident case review.